Jeff Goldblum Is Back Again in 'Jurassic World' Sequel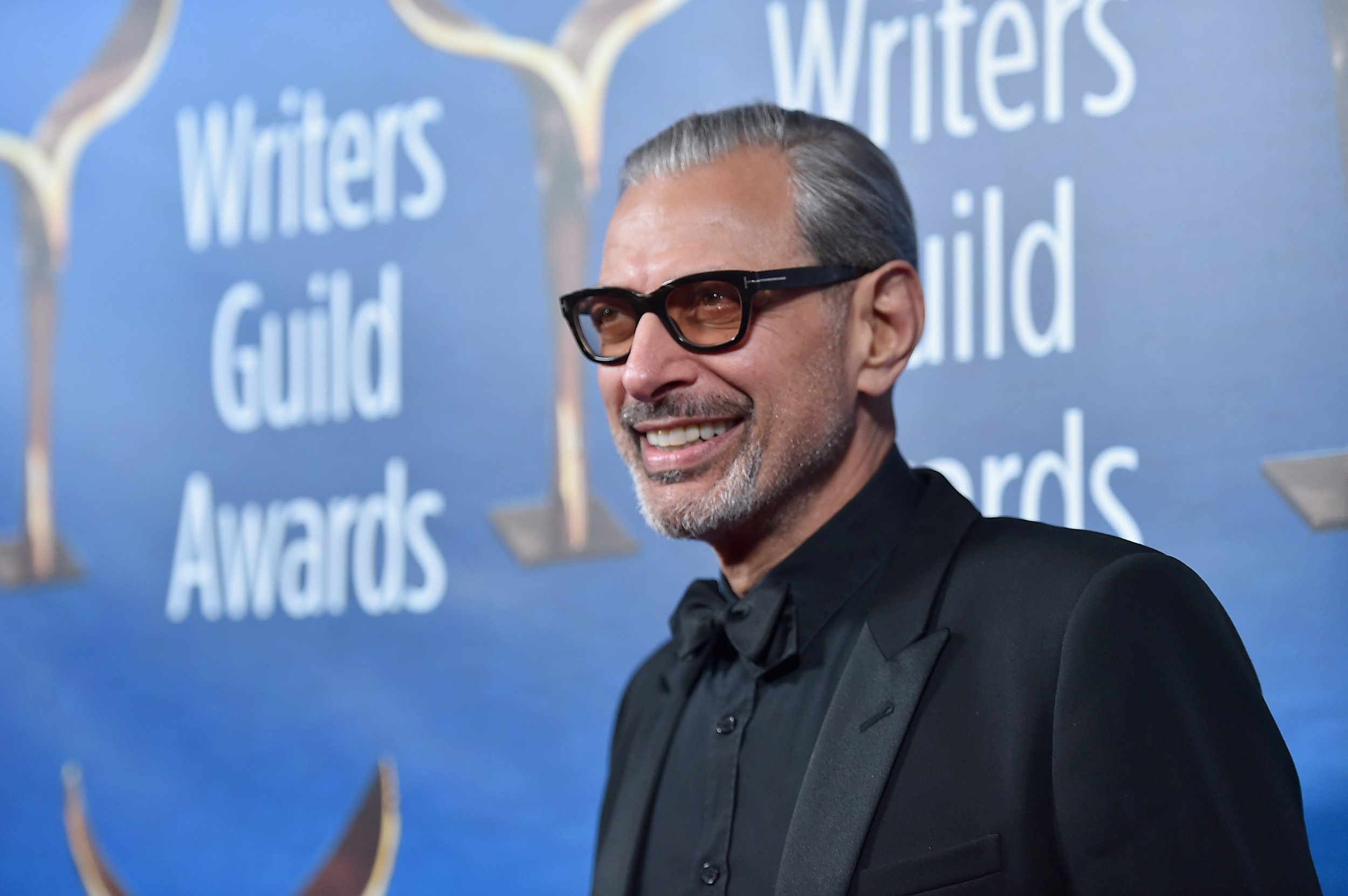 Jeff Goldblum will walk with dinosaurs once again.
The actor is set to reprise his role as Dr. Ian Malcolm in the upcoming sequel to Jurassic World, according to The Hollywood Reporter. He joins Chris Pratt and Bryce Dallas Howard, who will both return for the second movie in Universal's rebooted franchise.
Goldblum's braggart mathematician was one of the most popular characters in Steven Spielberg's original Jurassic Park released in 1993. He also featured in the 1997 sequel The Lost World: Jurassic Park . There were brief nods to Malcolm, who authored several books about his experiences with the genetically-engineered dinos, in both 2002's Jurassic Park III and 2015's Jurassic World.
Universal has set Jurassic World 2 for a June 2018 release. A Monster Calls director J.A. Bayona takes over from Jurassic World filmmaker Colin Trevorrow behind the camera. Trevorrow remains part of the franchise as he co-wrote the screenplay for the new film with Derek Connolly.
Production on Jurassic World 2 got underway in March. Bayona shared the first image from the film on March 8 via Twitter:
The image shows a young girl standing in front of an exhibition of dinosaur skeletons.
In an interview with Screen Rant published April 18, Pratt teased a darker tone for the sequel.
"I think it's going to be a scarier version," said the actor. "A little bit darker and will continue to expand and carry the story forward in a way that is really unexpected and you wouldn't have imagined."
Jurassic World marked a revival of the popular movie 20 years after Spielberg brought it to the big screen and changed modern cinema with groundbreaking computer-generated imagery to create the dinosaurs seen in the films.
Jurassic World broke box office records when it was released in June 2015—posting the biggest opening weekend in U.S. history with $208.8 million. The feat was overtaken just six months later by Disney's Star Wars: The Force Awakens which grossed $247 million in its first weekend.
Jeff Goldblum Is Back Again in 'Jurassic World' Sequel | Culture