Snapchat and Jeff Koons Launch Augmented Reality Art Project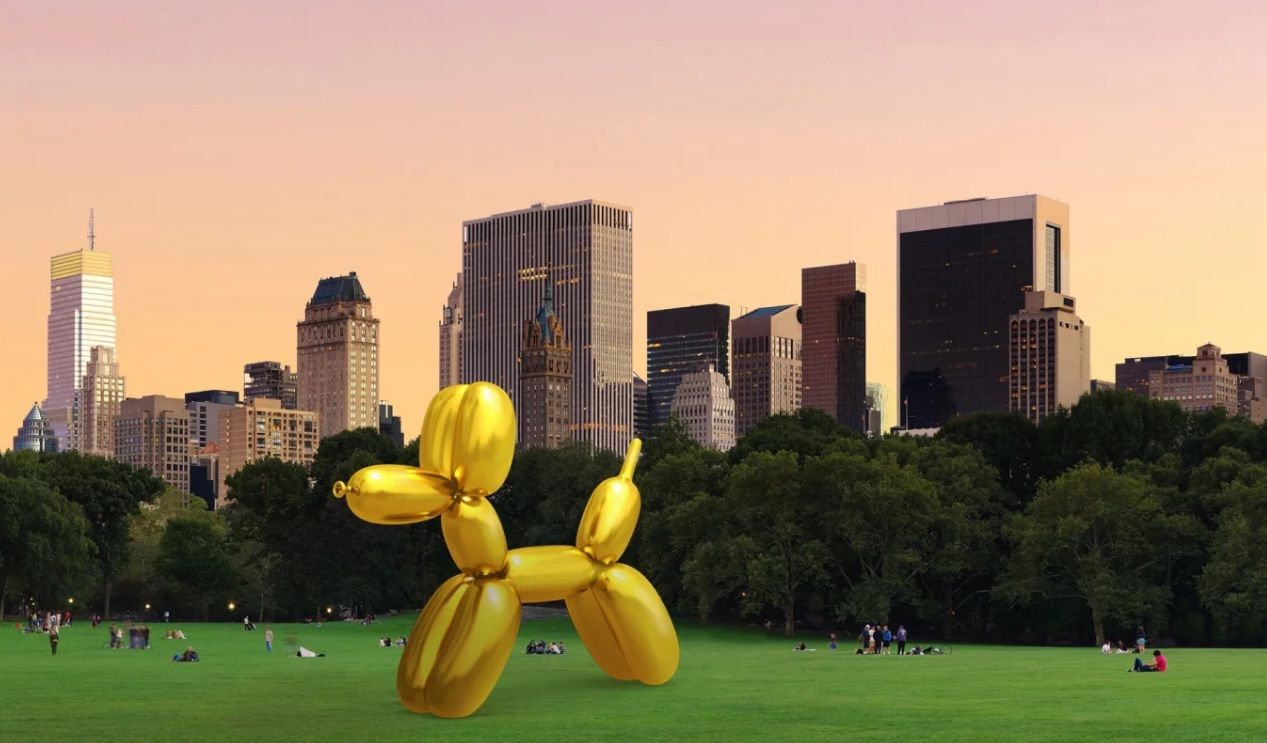 Jeff Koons, the American sculptor, is best known for his giant, reflective balloon animal statues, which are all part of a series he calls "Celebration." You've likely seen one of the uniquely colored statues—there are five—in a traveling art exhibit, but thanks to Snapchat, we're all about to take Koons's sculptures around the world.
The social media platform, which has found success in augmented reality (AR) technology, similar to the programming used to power the mobile game Pokemon Go!, has partnered with Koons for its first big AR art project. Snapchat launched a website on Tuesday that featured a countdown clock teasing the collaboration, and curious engineers on Twitter broke into the site ahead of time to reveal Snapchat will allow users to view digital sculptures by Koons in cities around the world.
Koons's shiny Popeye figure will appear to those touring the National Mall in Washington, D.C. His silver balloon rabbit is now discoverable near the Eiffel Tower in Paris.
When Snapchat launched in 2011, it was generally considered an app meant for "sexting," or sending nude photos to smartphones which would "self-destruct" after a few seconds. In the six years since the app's launch, Snapchat has slowly rebranded itself, offering augmented reality in selfie mode (which explains the pictures you've seen of your friends wearing digital dog ears and a long digital tongue). Other updates include the ability to track your friends IRL using "SnapMaps," and the line-up of "snap stories" from publications, including Vice, CNN and several Snapchat-specific magazines like Sweet or Brother.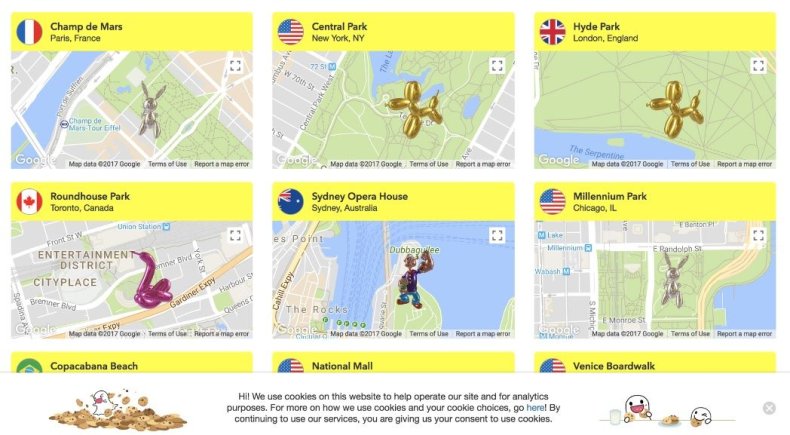 The Snapchat promotional video shows a ring of users standing around an open field, one that assumedly features a digital Koons sculpture which can only be viewed from the app. It's not immediately clear whether this artistic collaboration will expand Koons's audience among Millennials, or whether Snapchat's brand will come out looking classier, but watching Koons explain how psyched he is to share his "three-story balloon dog" with Snapchat users feels unusual.
On one hand, this is technically branded content from Koons, though, as a pop artist, it's within his aesthetic to work with platforms like Snapchat. Just as Koons is considered a contemporary art icon, Snapchat's association with him may elevate the platform's viability in the art world. For now, you can use Snapchat to view Koons's new digital sculptures around the world, and if you're an artist, Snapchat is currently taking applications for new collaborations.