Jeff Ross Breaks His Silence About Alleged Relationship With a Minor
Jeff Ross broke his silence on accusations of engaging in a sexual relationship with a minor. The 54-year-old comedian issued a statement on Twitter on Tuesday denying claims.
"It's taken a lot of discipline for me not to respond until now because I believe this is a mental health issue—and I support people when they are hurting. But let me be clear, these disgusting allegations asserted against me are absolutely not true. I have never engaged in any sexual relationship with a minor," Ross wrote, adding that the allegation is "old news."
"It has been investigated numerous times and thoroughly reviewed and never published. The witnesses and evidence do not support these despicable allegations. The person making these allegations has falsely accused others and has a documented history of drug abuse. Her best friend at the time did not support her allegations. Her husband, who is clearly assisting her, has been convicted of a crime involving dishonestly," he continued. "They have been harassing me for years. Rather than continue on with reciting even more evidence that further refutes this nonsense, I will just say that I am hopeful that this person gets help for her mental health issues."
The Happy! actor said he intended on taking legal actions against his accuser, who first alleged Ross raped and took explicit photos of her in a 2006 college essay and again in a Facebook video posted in 2019. The woman, who posted under the Facebook screen name Iwas15hewas33, claimed she was 15 years old when she dated Ross in 1999, who would have been about 34 years old at the time. She shared a number of photographs of herself and Ross together to help support her claims.
The allegations returned to the spotlight after comedian Pallavi Gunalan reposted the video on Twitter on June 19.
Ross has never publicly addressed the accusations but wrote that he was finally speaking out because "no one, no matter how sick they are, should be allowed to continue to try and benefit from false stories while attempting to destroy others."
"I'm proud of my reputation—not just as a comedian but as a human being and an ally to women. The dangerous environment currently being exposed at the comedy clubs is real. I wholeheartedly support change, and vow to do more to make my community safer for everyone," he wrote. "Although this accusation is false, I want there to be no doubt of my commitment to victims of sexual assault."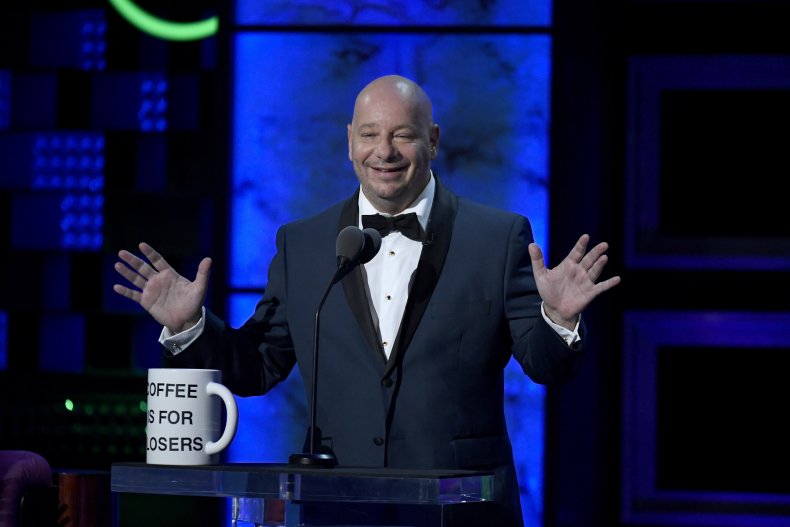 Newsweek has reached out to representatives for Ross for further comment and this piece will be updated with any response we receive.
Allegations against Ross resurfaced following comedian Chris D'Elia's latest controversy regarding his alleged harassment of teenage girls. In a statement released last week, D'Elia denied claims of soliciting minors and said he has "never met or exchanged any inappropriate photos with the people who have tweeted about me."