Illinois Democratic Representative Luis Gutierrez did not back away from scathing remarks he made about Attorney General Jeff Sessions in a new interview this week.
"Sessions, he'd just love for black people to be in the back of the bus again," Gutierrez said at a progressive event Wednesday, according to CNN. "Sessions, he'd love for women to be in the kitchen. He'd love for gay people to be in the closet again, and for me, not to have a microphone to be able to speak to anyone."
The lawmaker stood by those comments talking on CNN with the network's Erin Burnett.
"I believe every last thing I said," Gutierrez said.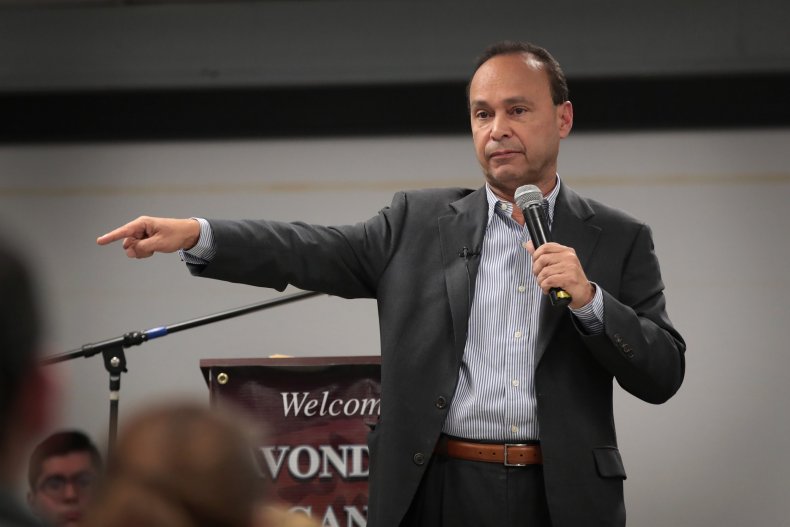 He elaborated on Sessions' voting record and actions he had taken that Gutierrez felt backed his point about the former Alabama senator.
"I look at the man today," Gutierrez said. "The man today is trying to undermine voting rights—voting rights in which black people in this country sacrificed their lives so we could have a Voting Rights Act, a Civil Rights Act... Sometimes people do one good thing, but that's not really their record or their history of who they are. Look at who Jeff Sessions is today."
Sessions has been accused of racism in the past. He was denied a position as a federal judge years ago after it was alleged under oath that he called the National Association for the Advancement of Colored People "un-American" and said a white civil rights lawyer was a "disgrace to his race."
As attorney general, Sessions has promoted hard-line immigration stances, cracking down on asylum rules and enacting a policy that separates children from their parents when they're detained at the border. When asked if that was necessary, Sessions didn't hesitate.
"Yes," Sessions said on conservative Hugh Hewitt's radio show, according to CBS News. "What's happening is we are having more people coming bringing children with them entering between the ports of entry, between the ports of entry illegally, and they're not, you cannot give them immunity. That's an offense. We believe every person that enters the country illegally like that should be prosecuted."