Senate Dems Ask Sessions to Recuse Himself from Russia Probes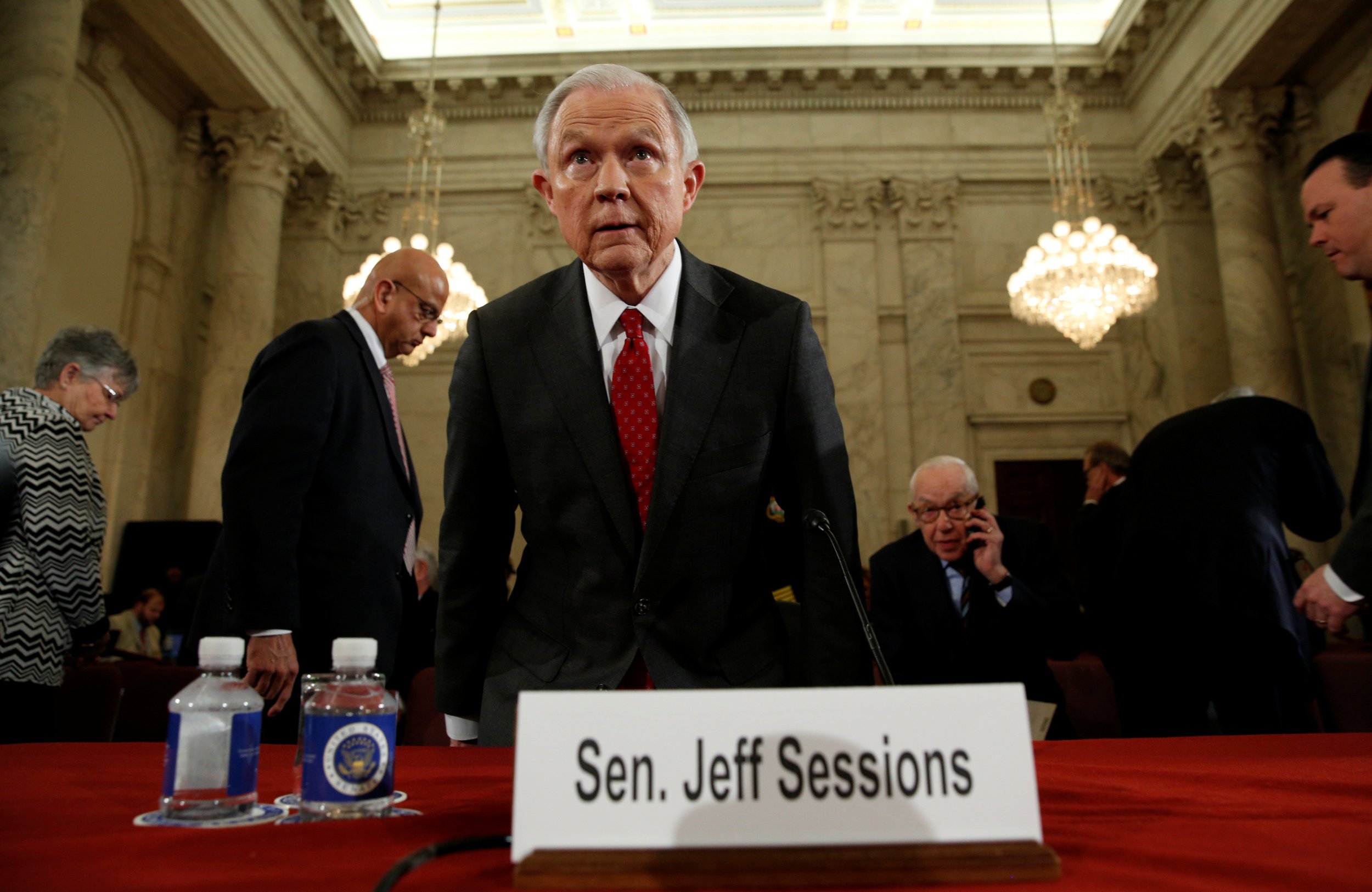 Nine Democratic senators asked President-elect Donald Trump's nominee to be U.S. attorney general, Senator Jeff Sessions, on Tuesday to recuse himself from any FBI or Justice Department investigation into Russia's efforts to interfere with the 2016 presidential election.
The request was signed by every Democrat on the Senate Judiciary Committee, the panel responsible for confirming Sessions' appointment. It comes amid growing concern in the U.S. Congress about what U.S. intelligence agencies have concluded was hacking and other actions by Russia during the election campaign aimed at tilting the November vote in Trump's favor, and about potential personal or financial connections between Trump associates and Moscow.
The letter also asked Sessions, who as attorney general would be the country's top law enforcement official and head of the Justice Department, to commit to not shutting down any investigation into Russia's activities. FBI Director James Comey last week declined to comment on whether or not the FBI might be investigating links between Russia and associates of Trump. The president-elect frequently called during the campaign for improved relations between Washington and Moscow.
A spokesman for Sessions, who is expected to be confirmed in the job by the Republican-controlled Congress, did not immediately respond to a request for comment about the letter.
On Friday the leaders of the Senate Intelligence Committee said their panel would investigate allegations Russia used cyber attacks to influence the U.S. presidential election, including any links between Russia and the political campaigns.
Classified documents that the heads of four U.S. intelligence agencies presented earlier this month to Trump included unsubstantiated information compiled by a private security firm suggesting Moscow had compromising personal and financial details about Trump.
Trump has called the dossier that contains salacious claims about him in Russia "fake news" and "phony stuff."
The Senate Judiciary Committee held a confirmation hearing last Tuesday for Sessions, a Republican and early backer of Trump's candidacy. He declined to comment on news reports that emerged late in the hearing about the dossier, saying he had no information about the matter at that time.
"We understand that you may have been unaware of this news report at the time, which is why we would like to give you another opportunity to respond," the senators wrote.
During his testimony, Sessions said he would recuse himself from investigations involving Trump's rival for the White House, Democrat Hillary Clinton, saying comments he made during the campaign about her email practices and charitable foundation would cloud the perception of impartiality at the Justice Department. He said he would instead favor a special prosecutor to carry out any future Clinton probes.