Jeff Sessions Russia Allegations Could Lead To Another Senate Testimony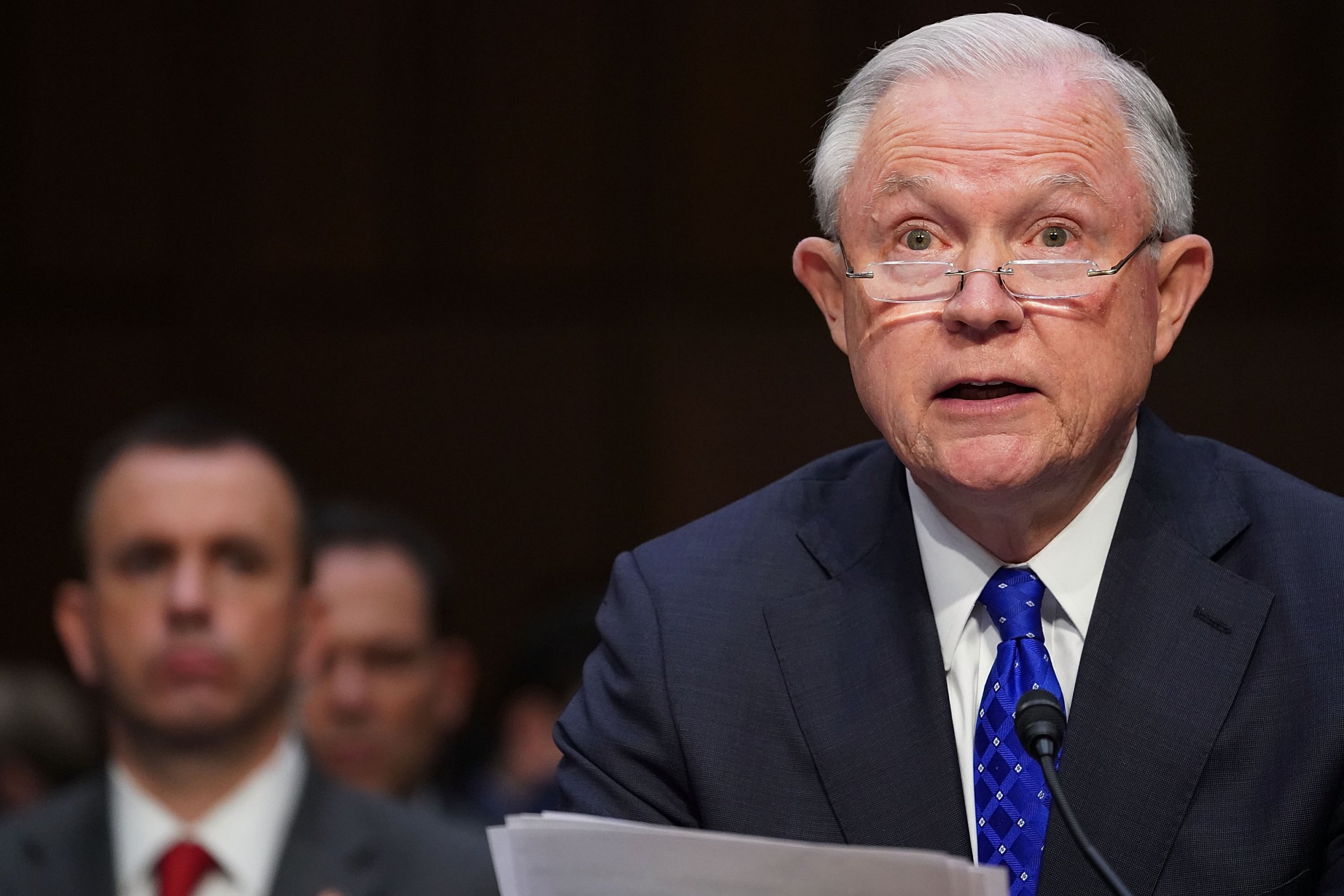 Attorney General Jeff Sessions is facing calls from lawmakers to once again appear before the Senate Judiciary Committee and answer questions on Russia's alleged interference in the U.S. election.
Senators Dianne Feinstein and Lindsay Graham suggested Sessions should be asked to clarify his comments on the Russia probe, after The New York Times reported Sessions and Donald Trump were aware of communications between the Trump campaign and Russia.
Senator Dianne Feinstein, the top Democrat on the Senate Judiciary Committee said in an interview with CNN's State of the Union on Sunday: "It seems to me Senator Franken has been very good in outlining the various instances where there was more than one contact on behalf of Sessions."
"Whether he remembers it or not, I think some of that needs to be developed further. I think that request has been made by Franken, and I think (Sessions) should come back and clarify it," Feinstein said of Democrat Al Franken, who this week wrote a letter to Sessions asking him to outline what he knows about Russia.
And her comments were supported by Senator Lindsay Graham, who told Fox News Sunday: "Jeff, you need to tell us everything you know about Russia. So yeah, he probably should come back, and answer the question yet again 'did you know anything about an effort by the Trump campaign to meet with Russia, not just collude with Russia.'"
Court documents unsealed this week showed Trump and Sessions were at a meeting with a foreign policy adviser, George Papadopoulos, who suggested he could set up a meeting between Trump—who was a presidential candidate at the time—and Russian President Vladimir Putin, The Times reported.
According to the report, a campaign adviser at the meeting said Trump had listened "with interest" but Sessions "vehemently opposed" the suggestion.
"This is getting a bit old with Jeff Sessions," Graham said on Sunday, about the information that had emerged during the week.
"I asked a question 'did anyone ever talk to you about talking with the Russians? I didn't ask about collusions. So we now know that somebody at a meeting, Mr. Papadopoulos, raised the idea of meeting with Putin. There's nothing wrong with Trump meeting with Putin if he wanted to it. It would be wrong to have the Russians help the Trump campaign," he added.