Attorney General Jeff Sessions Just Joked About His Russia Connections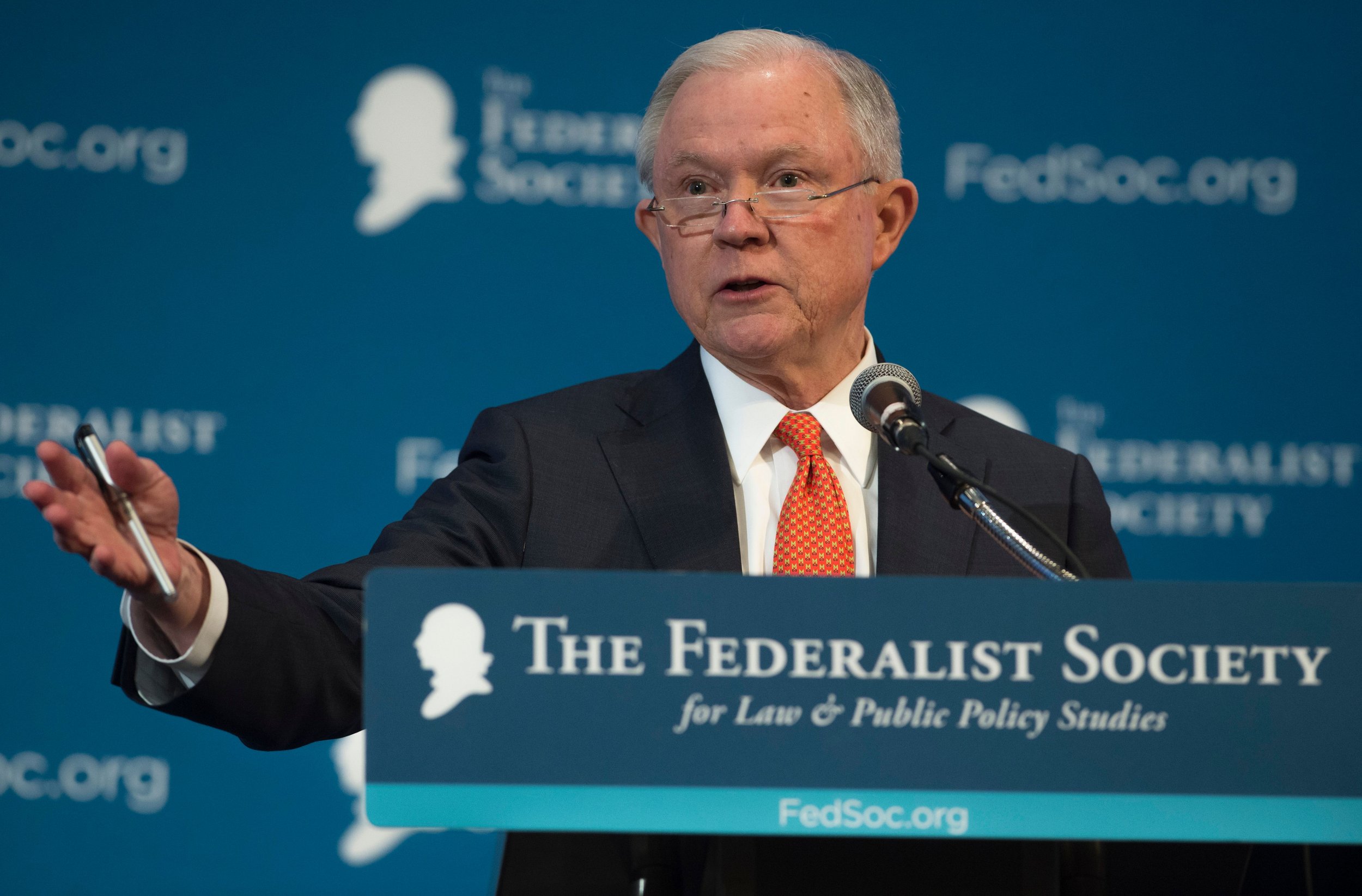 Speaking at a lawyers conference on Friday, Attorney General Jeff Sessions opened with a joke about the ongoing investigation into possible collusion between Russia and President Donald Trump's 2016 campaign.
At the 2017 National Lawyers Convention hosted by the Federalist Society, an organization of conservative and libertarian legal experts, Sessions joked, "Is Ambassador Kislyak in the room? Before I get started here, any Russians? Anybody been to Russia? Got a cousin in Russia?" The crowd laughed and applauded at the jokes, which were not in his prepared remarks.
Related: Did Jeff Sessions just sign his pink slip?
Three congressional committees and Department of Justice special counsel Robert Mueller are investigating Russian meddling in the 2016 presidential election and possible coordination with the Trump campaign. Sessions has come under scrutiny for failing to disclose during his Senate confirmation hearing that he met with then-Russian Ambassador Sergey Kislyak.
As recently as Tuesday, in testimony before the House Judiciary Committee, Sessions defended the answer he gave at his confirmation hearing about whether he had contacts with Russians during the Trump campaign. But months ago, following the initial reports about his having met with Kislyak, Sessions recused himself from overseeing Justice Department investigations involving the Trump campaign.
Federal and congressional investigators are looking into the connections between Trump associates and Russia. Besides Sessions, Kislyak met with Jared Kushner, Trump's son-in-law and senior adviser; and Michael Flynn, Trump's former national security adviser. On Thursday, the leaders of the Senate Judiciary Committee requested documents from Kushner's lawyer related to Kislyak, among other topics.
In his speech on Friday, Sessions went on to speak about how the Justice Department will no longer issue guidance memos, as had been done during President Obama's tenure on topics such as transgender student bathroom use.
Josh Saul contributed to this report.