Jeff Sessions Joins Fight for Justice for Slain Transgender Teen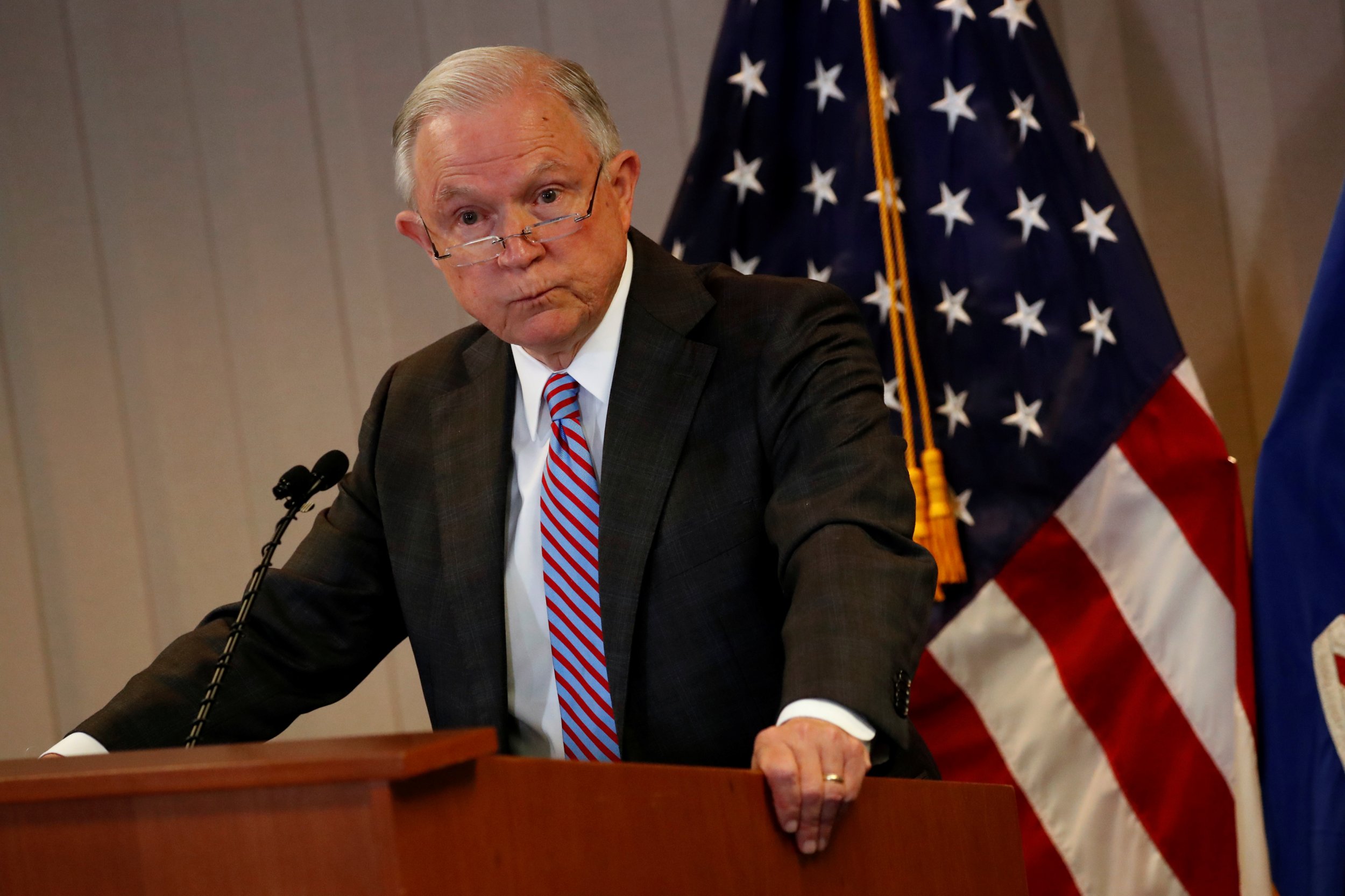 Attorney General Jeff Sessions is bucking his image as an anti-LGBT crusader by sending a top federal hate crimes lawyer to help prosecute a man on trial for the shooting death of gender-fluid teen Kedarie Johnson.
In early March 2016, Johnson—a 16-year-old from Burlington, Iowa, who identified as both male and female and sometimes went by the name Kandicee—was shot to death in an alley in his Mississippi River town. Jorge Sanders-Galvez is charged with first-degree murder in Johnson's death.
Court filings made Friday, October 13, show federal hate crimes lawyer Christopher Perras, of the Department of Justice's civil rights division, will join Des Moines County Attorney Amy Beavers and Assistant Iowa Attorney General Laura Roan to prosecute Sanders-Galvez.
"The federal authorities are investigating the case as a federal hate crime, and so they would like to be part of the state case for seamless prosecution, should an indictment in federal court be handed down," Beavers told The Des Moines Register Sunday. Federal prosecutors are considering filing their own charges in the case.
"This is just one example of the attorney general's commitment to enforcing the laws enacted by Congress and to protecting the civil rights of all individuals," Devin O'Malley, a spokesman for the Justice Department, told The New York Times.
Local police have not given a suspected motive behind Johnson's killing.
Read more: Sessions deals another blow to the LGBT community
Friends and family say Johnson may have been targeted because of his sexuality. They say he dressed in women's clothes and friends called him Kandicee, but that he referred to himself as "he." His mother, Katrina Johnson, told the Register that while he did not identify himself as transgender, he had girlfriends but "preferred boys."
Officials told the Times that Sessions personally initiated the decision to send Perras to help with the prosecution.
Sessions's approach has confused LGBT rights advocates. As a Republican senator from Alabama, he argued against extending federal hate crimes law protections to people based on their gender identity or sexual orientation.
In his first month as attorney general, Sessions reversed a directive from the Obama administration that said transgender students should be able to use the bathroom of their choice.
This month, Sessions also reversed guidance from the Obama administration that the 1964 Civil Rights Act barring workplace discrimination between men and women should be extended to transgender individuals.
"For Sessions now to seek credit for helping prosecute hate crimes against transgender people," Sharon McGowan, strategy director for the LGBT-rights group Lambda Legal, told the Associated Press, "is akin to him handing out gasoline and matches and then looking for a pat on the back when he prosecutes someone for committing arson."
"While it is of course good that DOJ is aggressively pursuing this case," Vanita Gupta, who headed the DOJ's civil rights division in the Obama administration, told the Times, "it would behoove Sessions to connect the dots between his policies that promote discrimination and hate that can result in death."