Sessions' War on Marijuana Is 'Draconian,' Will Take America 'Back to the 1920s,' Democrats Say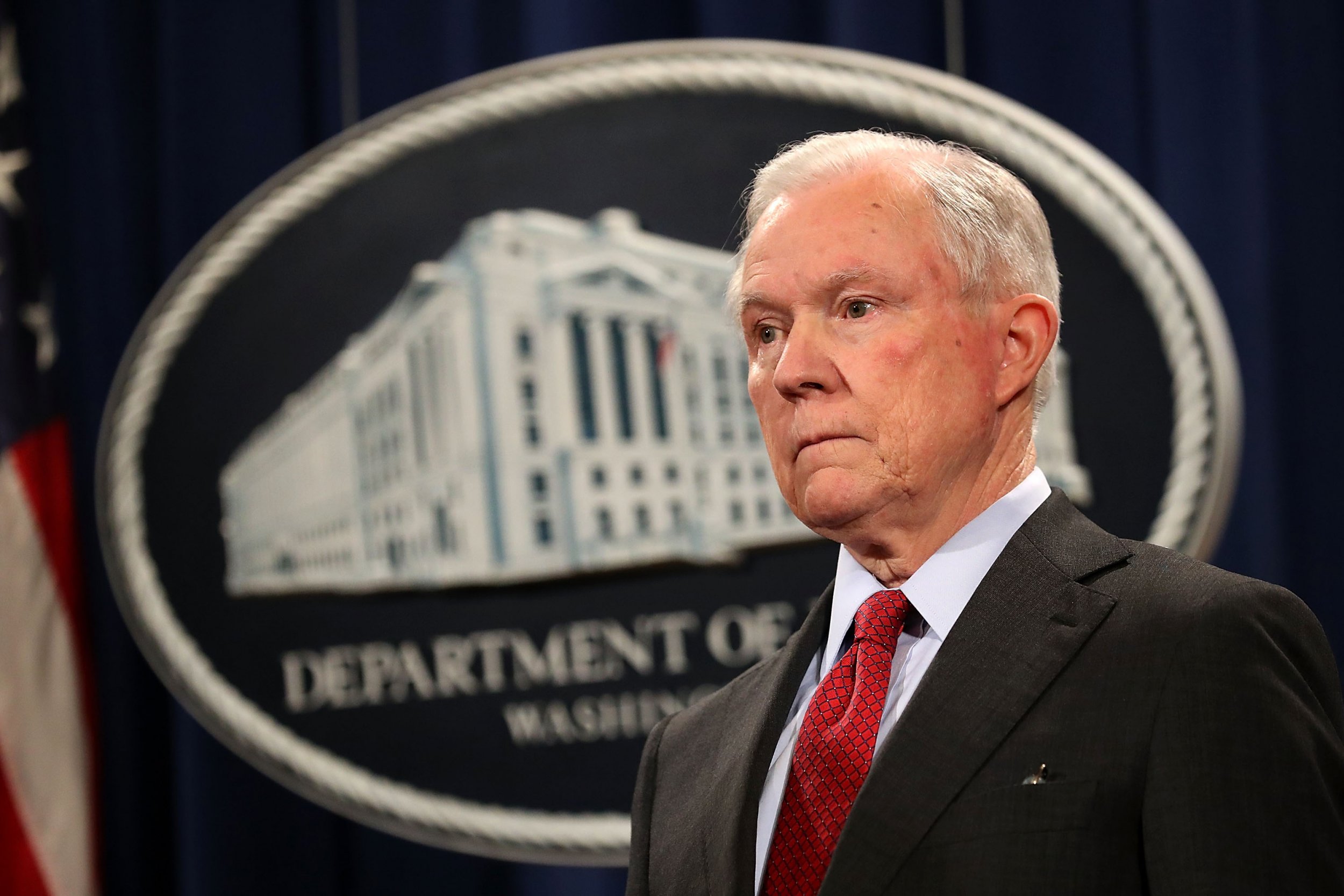 Top Democrats are calling Attorney General Jeff Sessions' plans to crack down on marijuana policy "draconian" and "outrageous," saying that the move will "take America back to the 1920s."
"AG Jeff Sessions apparently wants to take America back to the 1920s. Prohibition didn't work then, and it will not work now," Congressman Ted Lieu (D-Calif.) wrote in a tweet on Thursday. "Congress needs to pass sensible laws to prevent a monumental waste of precious federal resources chasing Americans who use #cannabis."
The criticisms came after a Thursday morning report from the Associated Press that Sessions planned to make an announcement over the course of the day rescinding the famous Cole Memo from the Obama administration's Department of Justice. Named after then-Deputy Attorney General James Cole, the memo outlines priorities for the agency, namely that it would not prosecute marijuana businesses and users in states where the drug was legal, and would focus on more serious offenses instead, like drug cartels and sales to minors. The Associated Press report relied on two anonymous sources with knowledge of the decision, and NBC News later confirmed the report as well.
Other Democrats followed Lieu and came out en masse to condemn the decision.
Representative Earl Blumenauer (D-Ore.), who sponsored a crucial bill that currently blocks the Department of Justice from prosecuting medical marijuana, called it "outrageous" in a statement. "Going against the majority of Americans—including a majority of Republican voters—who want the federal government to stay out of the way is perhaps one of the stupidest decisions the attorney general has made," Blumenauer said. "One wonders if Trump was consulted—it is Jeff Sessions after all—because this would violate his campaign promise not to interfere with state marijuana laws. It's time for anyone who cares about this issue to mobilize and push back strongly against this decision."
Related: Can Jeff Sessions End Legal Marijuana? Key Obama-Era Policy to Be Reversed
Most critics called the strategy outdated, with Representative Steve Cohen (D-Tenn.) slamming the decision as "both draconian and mindless," saying that it "undercuts a bipartisan consensus that state laws reflecting the will of the people should be respected...Prosecution of marijuana has an opportunity cost, namely that resources wasted on marijuana cases aren't being used to prosecute opioid sellers, and crack, cocaine, meth and heroin dealers."
Sessions has long viewed marijuana as a dangerous drug, and been skeptical of its medicinal properties. At a Senate hearing in November, when confronted with questions about the extensive research into the claims, he said he would look at the evidence, but that he was not optimistic.
Twenty-nine states (and the District of Columbia) have legalized medical marijuana, and 94 percent of Americans support that trend, according to an August 2017 Quinnipiac Poll. Sixty-one percent believe all marijuana should be made legal, according to the same poll. Recreational marijuana is sold legally in six states, since California joined the club this week and opened its dispensaries' doors. Others have legalized and will begin sales soon.
The Department of Justice has not responded to requests for comment from Newsweek.