Jeff Sessions Orders a Review of Hezbollah Drug Trade Handling, Department of Justice Says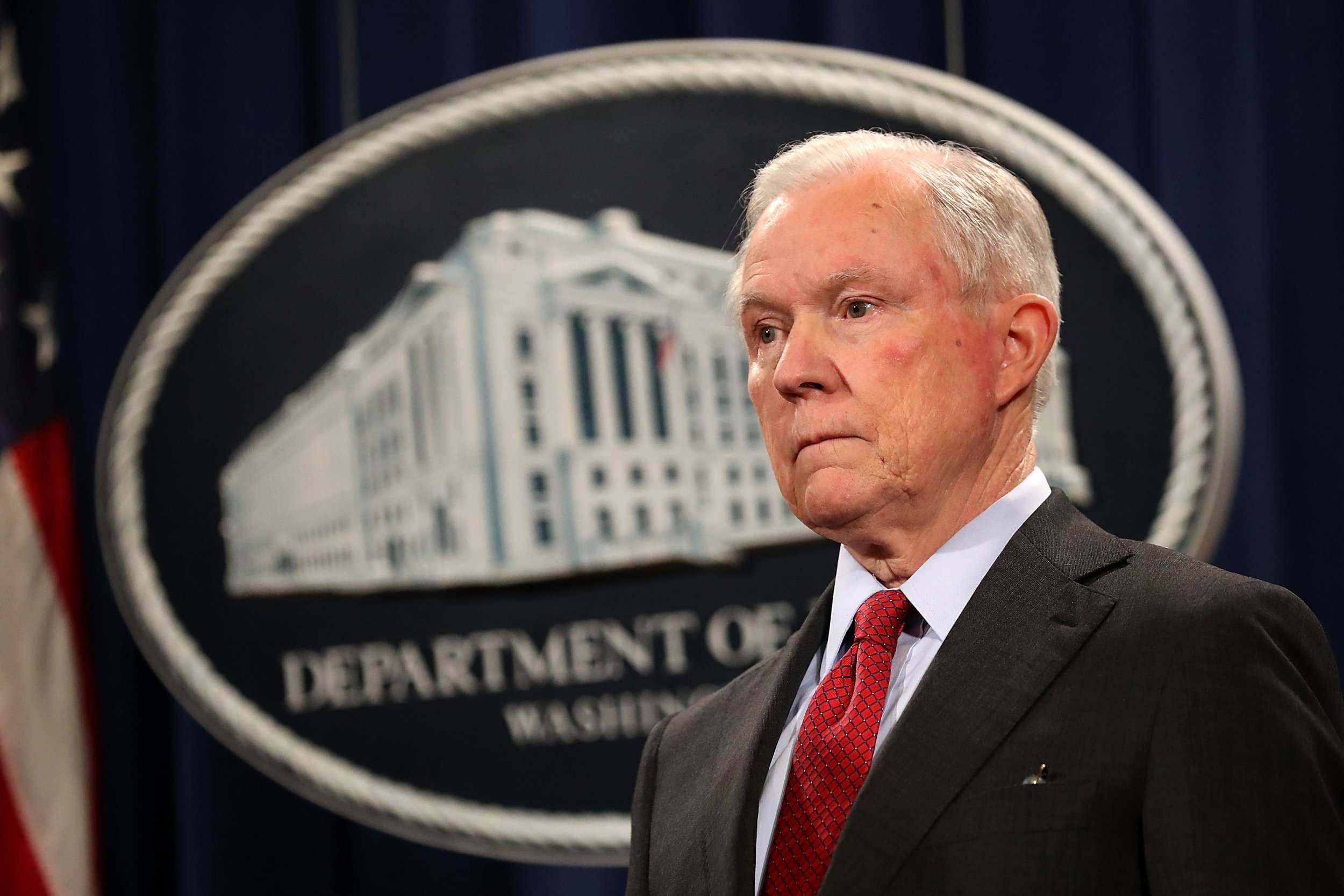 On Friday, Attorney General Jeff Sessions ordered the Department of Justice to conduct a review of the handling of Project Cassandra—a law enforcement campaign that sought to target drug trafficking and other criminal activities from terrorist group Hezbollah—following a report that revealed how the Obama administration seemingly derailed the DEA-led task in order to secure a nuclear deal with Iran.
"Protecting our citizens from terrorist organizations and combatting the devastating drug crisis gripping our nation are two of the Justice Department's top priorities," Sessions said in a statement. "Operations designed to investigate and prosecute terrorist organizations that are also fueling that drug crisis must be paramount in this administration."
The announcement comes on the heels of an explosive report from Politico, which explained how the Islamist militant group became a major cocaine trafficker for the United States. Launched in 2008, Project Cassandra found that Hezbollah raked in $1 billion a year from money laundering, criminal activities, and drug and weapons trade. But as the project began to reach into the "hierarchy of the conspiracy," Obama officials "delayed, hindered or rejected" approvals for arrests, financial sanctions and other investigations, according to the exposé.
"While I'm hopeful that there were no barriers constructed by the last administration to allowing DEA agents to fully bring all appropriate cases under Project Cassandra, this is a significant issue for the protection of Americans." Sessions said. "We will review these matters and give full support to investigations of violent drug trafficking organizations."
The Politico report prompted criticism from Obama-era officials. Former National Security Council spokesman Ned Price said that "the narrative presented in this report in no way resembles reality … To the contrary, we aggressively countered Hezbollah's terrorist plotting and other malign activities before and after the Iran deal…"
Former Treasury and CIA official David Cohen added that he "served as the deputy director of the CIA from February 2015 through January 2017. In all that time, I never once heard anyone suggest we should back off on Hezbollah or anyone associated with Hezbollah," according to The Washington Post.
Brian O'Toole, former OFAC senior advisor, started a Twitter thread by saying: "This is a disgusting hit job by both the cabal of people with this agenda and by the reporter who paid lip service to the criticisms of this group but ultimately chased a headline over evaluating the veracity of the story."
Project Cassandra recruited agents who worked at a top-secret DEA facility in Virginia to track cocaine shipments from Latin America to West Africa and on to Europe and the Middle East, as well as through Venezuela and Mexico to the United States, Politico found.