'Sessions Must Go. Now' if Explosive New Report Is True: Former U.S. Attorney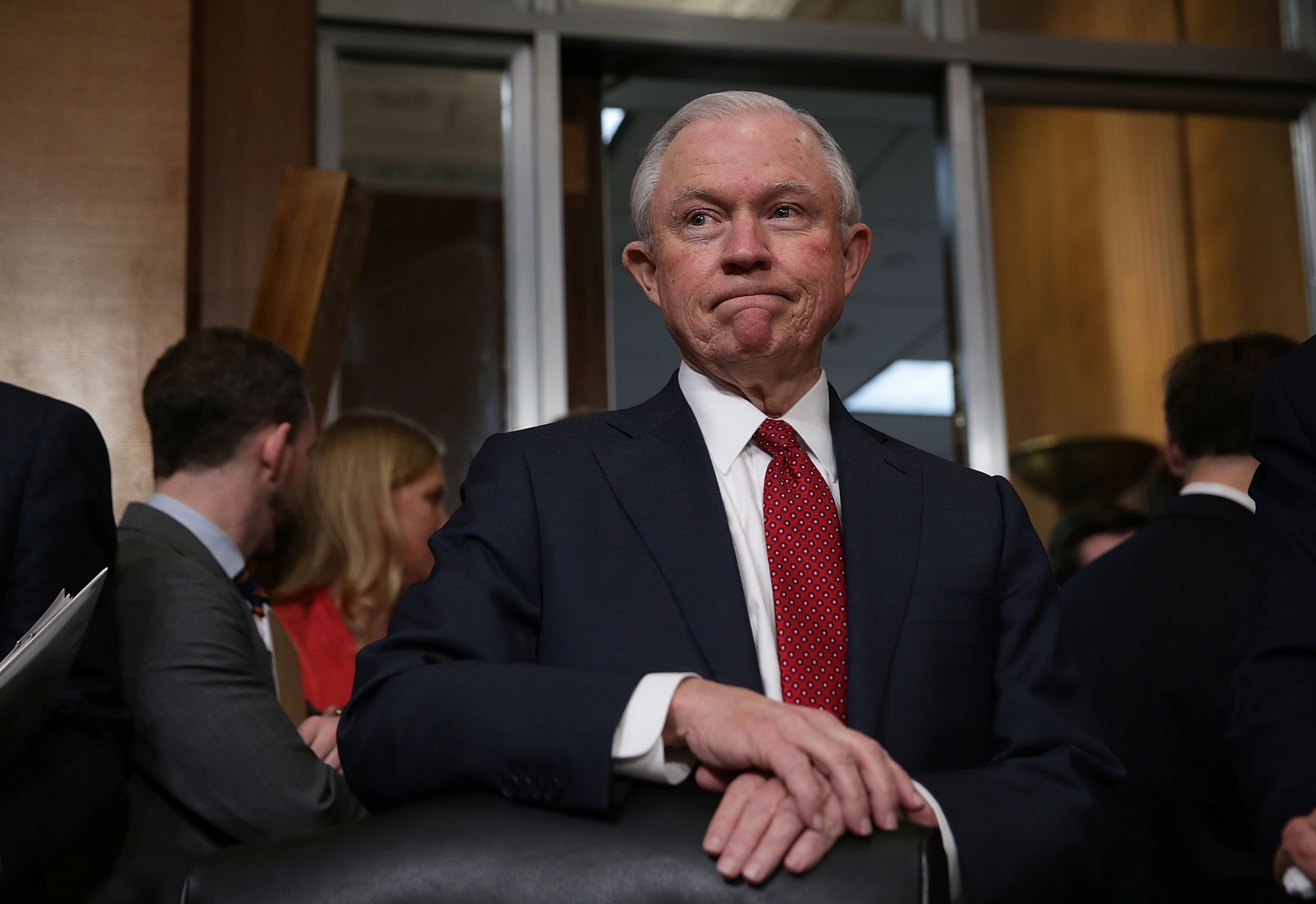 A former U.S. attorney now says the attorney general "must go" if a new report saying he tried to undermine the Trump-Russia investigation is true.
Preet Bharara, the former U.S. attorney of the Southern District of New York, tweeted Jeff Sessions should step down after a New York Times article reported the attorney general asked for "derogatory information" about then–FBI Director James Comey days before Trump fired him.
"If true-emphasis on IF- Sessions must go. Now," Bharara tweeted on Friday.
The Times reported Sessions asked a Capitol Hill staffer for dirt on Comey shortly after the former FBI director testified before Congress about the FBI's investigation into Russian meddling in the 2016 election—and just days before President Donald Trump fired him.
"Two days after Mr. Comey's testimony, an aide to Mr. Sessions approached a Capitol Hill staff member asking whether the staffer had any derogatory information about the FBI director," according to the Times report. "The attorney general wanted one negative article a day in the news media about Mr. Comey, according to a person with knowledge of the meeting."
Bharara was an Obama appointee, but Trump had asked him to stay on in November 2016 shortly after he won the presidential election. Trump later changed his mind and fired Bharara in March. Two months later, he fired Comey.
The Times' reporting, as well as details from a new and scathing book Fire and Fury: Inside the Trump White House by Michael Wolff, describe Trump becoming increasingly mercurial as it dawned on him that he could not control the Department of Justice and the Russia investigation.
Trump initially asked Donald McGahn, a top White House lawyer, to impress upon Sessions that he should not recuse himself from the investigation, according to the Times.
When that pressure failed, Trump flew into a tantrum and "erupted in anger in front of numerous White House officials," the article notes. But, according to the report, Sessions did try to undermine the investigation's credibility by looking to undercut the man running it.
Peter Carr, a spokesman for special counsel Robert Mueller, who is now heading up the investigation into Russia's influence in the 2016 election, declined to comment on the new Sessions details or the ongoing investigation to Newsweek on Friday.