Jeff Sessions 'to Deny Third Meeting With Russian Ambassador' in Senate Hearing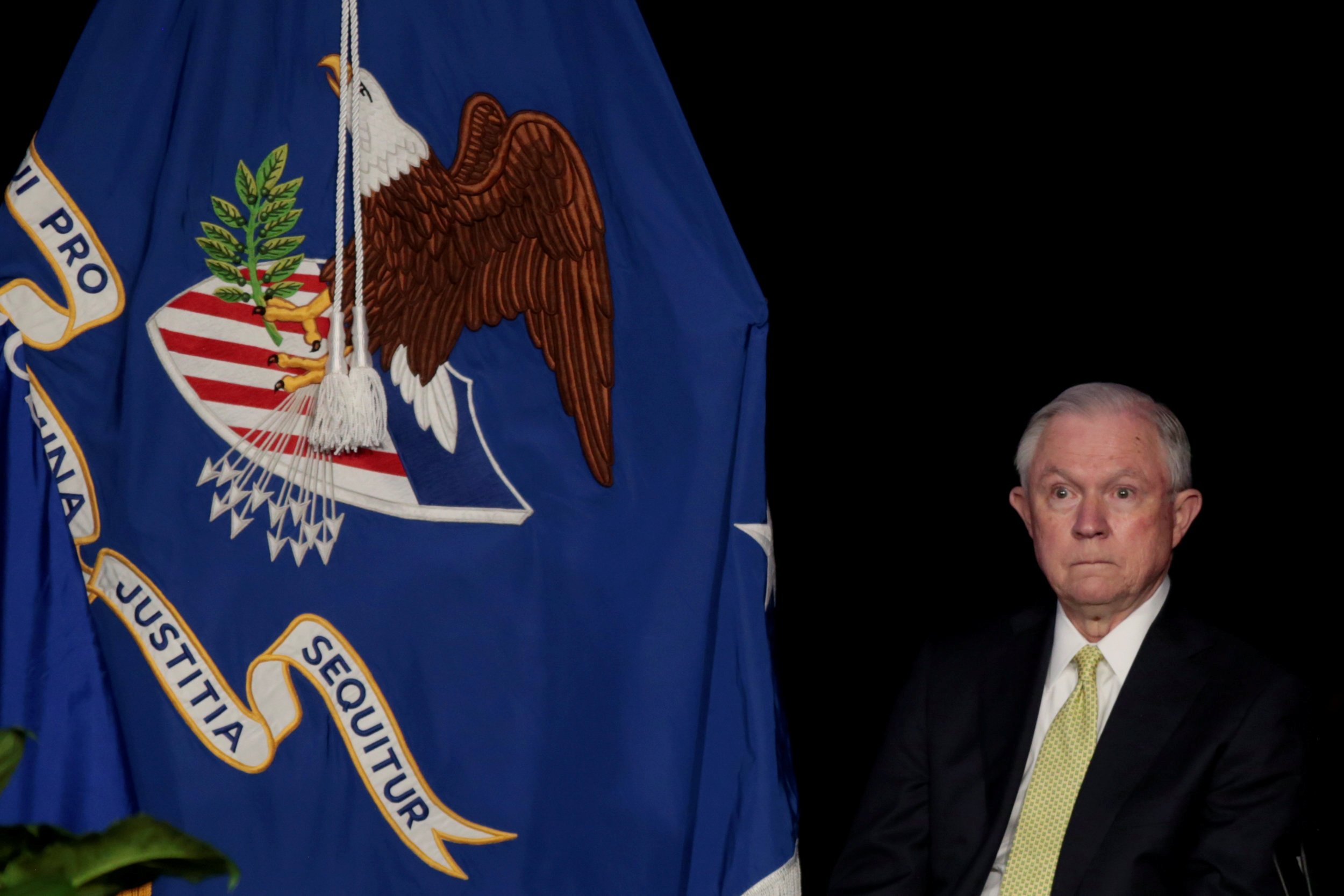 Attorney General Jeff Sessions will tell the Senate Intelligence Committee that he did not hold an undisclosed meeting with a Russian official in April 2016, according to reports.
Former FBI director James Comey told the committee last week that Sessions may have had a previously undisclosed meeting with Russian ambassador Sergey Kislyak, according to CNN, which reported that Comey made the claim in a closed hearing based on intercepted Russian communications.
But appearing before the committee in an open hearing today, Sessions will say he did not meet with Kislyak at the Mayflower Hotel in April 2016, the date in question, according to sources who spoke to Axios.
Sources close to Sessions say that he was at an event at the hotel, but doesn't recall any interaction with Kislyak and didn't peel off for a private meeting, the site reported.
According to the sources, Sessions will also dispute the account Comey gave under oath of a conversation between the two men.
Comey claimed that Sessions responded with a noncommittal shrug after Comey told him he did not want further communications with the president following a meeting on February 14.
But Sessions will reportedly say he responded to Comey by telling him that the FBI and Department of Justice needed to be aware of official protocol regarding communications with the White House.
Tuesday's testimony will begin at 2.30 p.m. Eastern time. It will mark Sessions' first appearance before a congressional hearing since assuming his post in the Trump administration.
Sessions will likely face questioning over answers he gave during his nomination hearing in January, when he told the Senate Judiciary Committee that he had had no interaction with Russian officials as part of Donald Trump's campaign for the presidency.
A spokesman for the Justice Department told Reuters that media reports which emerged in March about meetings between Sessions and the Russian Ambassador did not contravene his January answers, because those meetings related to his former job as a senator, not a Trump campaign representative.