Attorney General Jeff Sessions: I Wanted Comey Gone Before I Took Office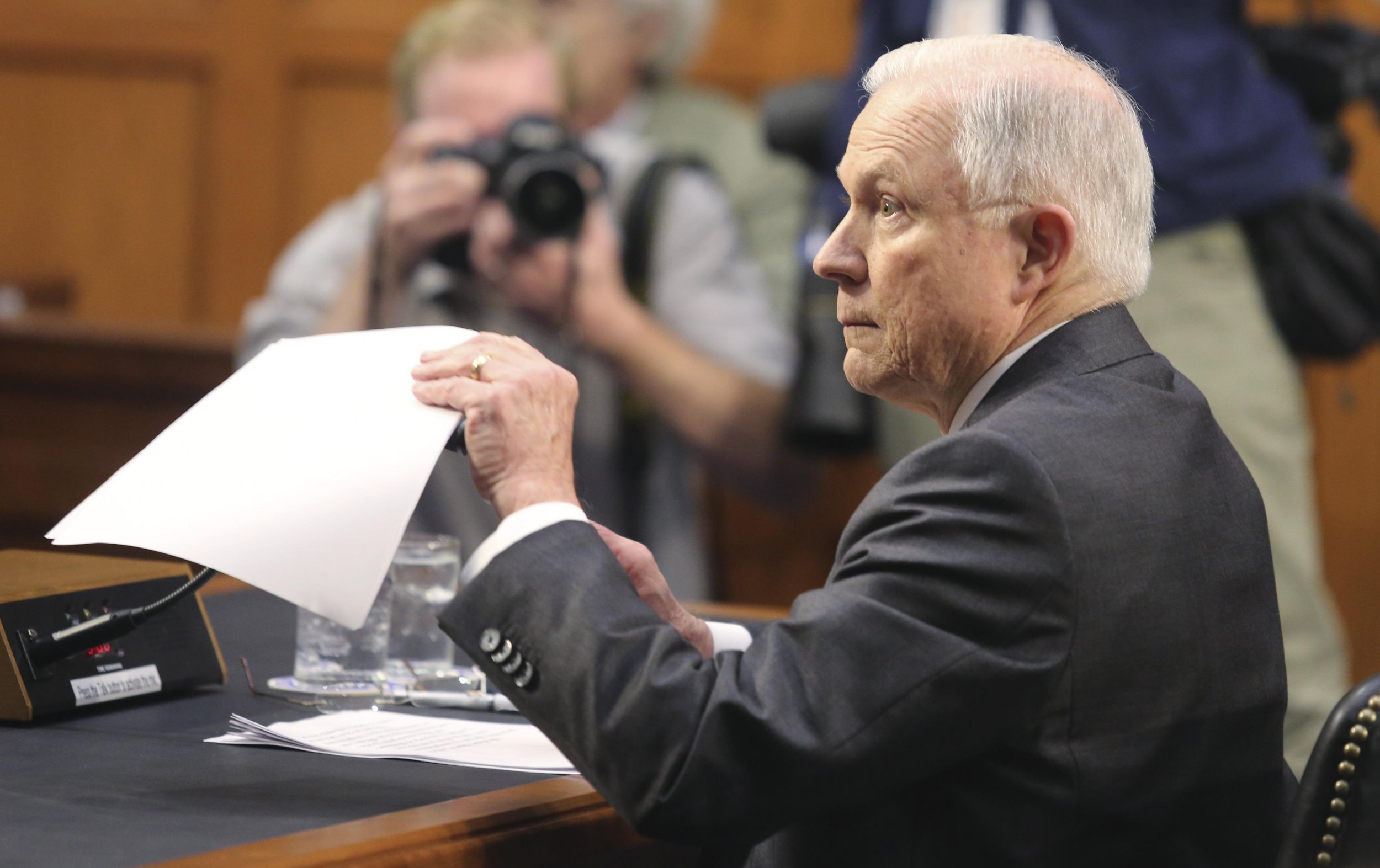 Jeff Sessions told a Senate committee on Tuesday that he wanted former FBI Director James Comey gone before the Senate confirmed Sessions as attorney general.
Speaking before the Senate Select Committee on Intelligence, Sessions testified publicly for the first time about his role in the May 9 firing of Comey. He said that he and Deputy Attorney General Rod Rosenstein had first discussed dismissing Comey before either of them had even taken their posts. "It was something that we both agreed to, that a fresh start at the FBI was probably the best thing," Sessions said.
Related: Rosenstein says Mueller won't be fired
In May, when President Donald Trump fired Comey, the president cited a memo Rosenstein wrote that said he believed Comey had mishandled the bureau's investigation into Hillary Clinton's use of private email servers.
Sessions said Tuesday he agreed with the concerns Rosenstein outlined in his memo. "There was a clear view of mine and of Deputy Attorney General Rosenstein," Sessions said, "that we had problems there, and it was my best judgment that a fresh start at the FBI was the appropriate thing to do, and when asked, I said that to the president."
The attorney general went on to say that Comey's announcement in July 2016 that the FBI would not be recommending charges in the Clinton case was a "usurpation" and a "stunning development," and that it showed "a lack of discipline."
Days after he fired Comey, Trump indicated in an interview with NBC's Lester Holt that he chose to fire Comey in part because of the FBI's investigation into Russia's meddling in the 2016 presidential election and possible collusion with members of the Trump campaign.
Sessions has recused himself from federal probes into Russia's election meddling because of his involvement in the Trump campaign. His recusal came amid news reports that Sessions failed to disclose meetings with Russian Ambassador Sergey Kislyak.
On Tuesday, the Senate panel asked Sessions why, if he had recused himself from federal investigations into the Russia matter, he was involved in Comey firing, which Trump has said was related to the Russia probe.
"It did not violate my recusal," Sessions told the Senate panel. "The letter that I signed [that accompanied Rosenstein's memo] represented my views that had been formulated for some time." He added that he remains responsible for all FBI matters except for the Russia investigation.
When Comey testified before the same Senate committee last week, the senators asked Comey how he would "characterize Attorney General Sessions's adherence to his recusal, in particular with regard to his involvement in your firing." Comey responded, "That's a question I can't answer. I think it's a reasonable question. If, as the president said, I was fired because of the Russia investigation, why was the attorney general involved in that chain?"