Jeff Sessions Called 'Bully' Over DOJ Decision to Sue California Over Sanctuary Policies
California lawmakers have lashed out at the Trump administration's plans to sue the state over its sanctuary policies.
The lawsuit was filed on Tuesday and centers on the sanctuary policies in California that the Justice Department's lawsuit claims are interfering with the federal government's immigration policies, The Guardian reported.
But the decision has, unsurprisingly, not gone down well with California Governor Jerry Brown and Senator Kamala Harris, who is rumored to be considering a presidential run in 2020.
"At a time of unprecedented political turmoil, Jeff Sessions has come to California to further divide and polarize America. Jeff, these political stunts may be the norm in Washington, but they don't work here. SAD!!!" Brown tweeted on Wednesday.
"Trump and Sessions think they can bully California -- but it won't work," Harris added in another tweet, sharing a link to a story about the lawsuit, which is expected to be announced by Sessions at the 26th Annual Law Enforcement Legislative Day, held by the California Peace Officers' Association in Sacramento on Wednesday, The Hill reported.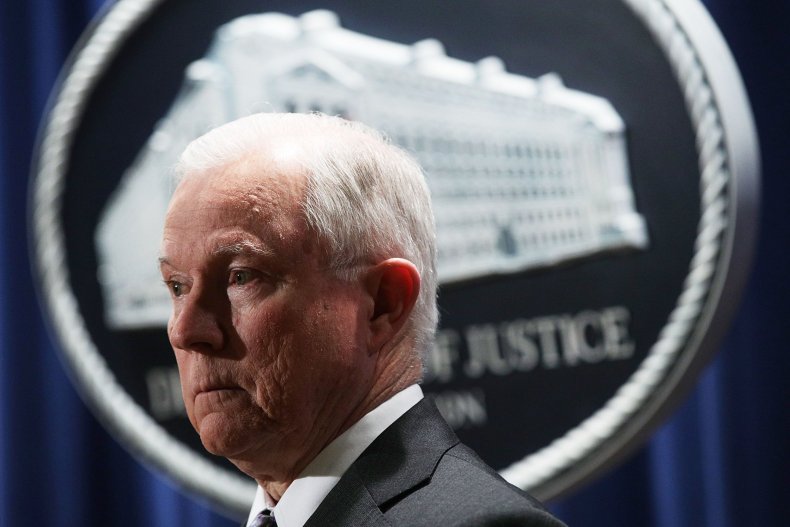 Sessions, who has made immigration a priority, is set to tell law enforcement officers: "The Department of Justice and the Trump administration are going to fight these unjust, unfair and unconstitutional policies that have been imposed on you," prepared remarks seen by The Guardian suggest.
His plans on immigration have put him at odds with sanctuary cities and the state of California, which Brown declared a sanctuary state in October.
Indeed, California lawmakers have been vocal in their support of sanctuary policies, with Oakland Mayor Libby Schaaf recently being forced to defend her decision to warn residents about a number of Immigration and Customs Enforcement raids in the area.
"I did not give specific information that could have endangered law enforcement," she said, explaining she stood by her decision at a press conference.
"I encouraged people to not panic but to know their rights, to know their responsibilities and to know about the unique resources that are available in this community."