Trump Administration Will Review Transgender Murders, as Hate Crime Rates Soar In U.S.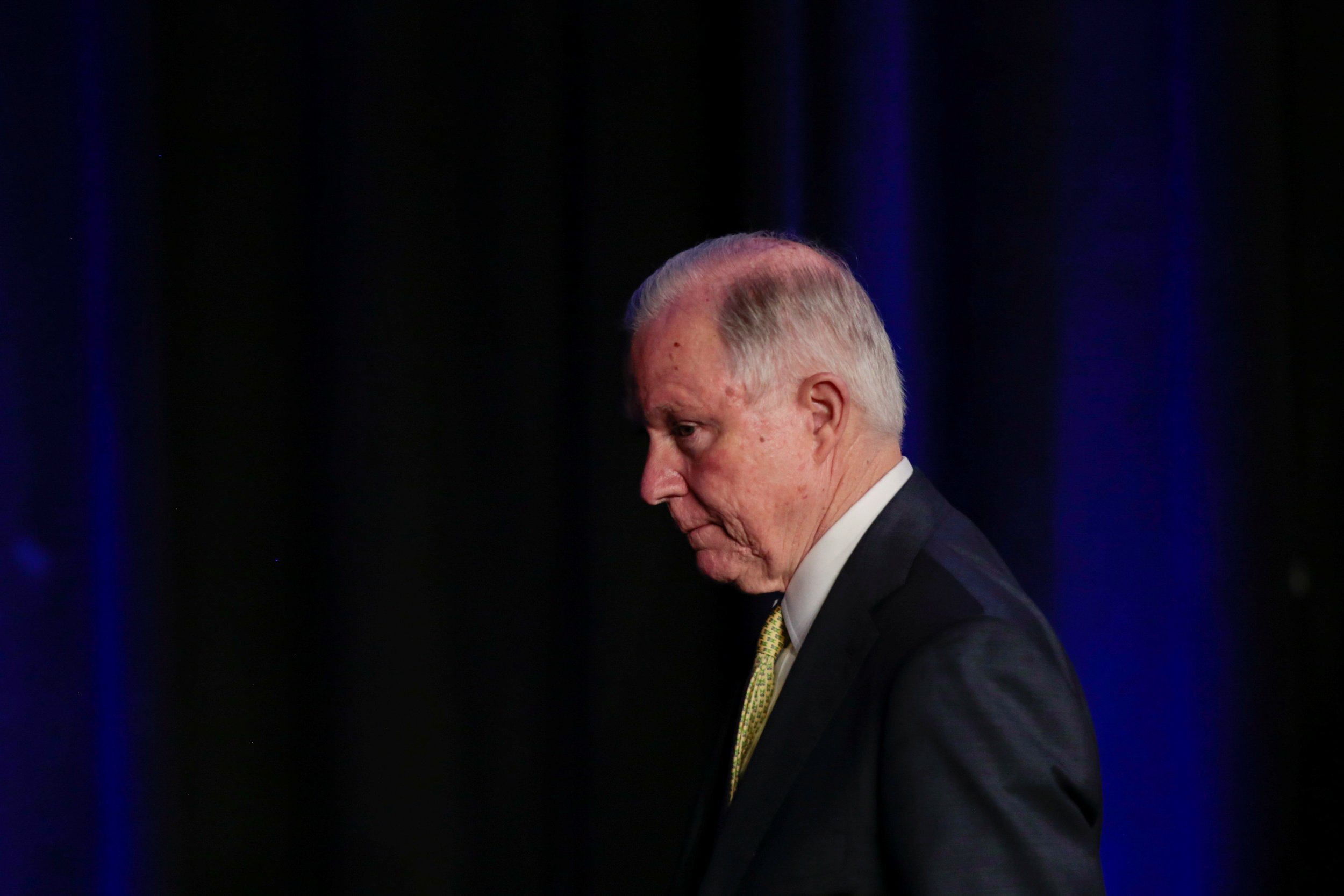 U.S. Attorney General Jeff Sessions has ordered his prosecutors to review the case files on murders of transgender people to make sure there's not a serial killer or hate group carrying out the attacks, he said in a speech Thursday morning. He also said he told his prosecutors to work with the FBI and U.S. attorney offices around the country to figure out how they can help local law enforcement investigating the murders.
There were 22 transgender people killed last year—the most ever recorded—but 2017 is on pace to exceed that figure, with 14 transgender people having been murdered so far this year, according to Human Rights Watch.
Related: Why Big Marijuana will survive Jeff Sessions
"I personally met with the department's senior leadership and the civil rights division to discuss a spate of murders around the country of transgender individuals," Sessions said at the 2017 Hate Crimes Summit in Washington, D.C. "I specifically directed that the files of these cases be reviewed to ensure that there is no single person or group behind these murders, or to what extent hate crime motivation lies behind such murders. I receive regular updates on the status of that review."
Sessions's defense of transgender people has brought a surprised but positive reaction from organizations such as The Advocate, a LGBT magazine, which last month published the headline, "Sessions Condemns Killings of Trans People (Yes, You Read That Right)." Transgender advocates have criticized Sessions for his past statements and policies concerning gay, lesbian and transgender rights, including his support in February for the rollback of protections for transgender students who use the bathrooms of their choice.
In his speech Thursday morning, Sessions also pointed to the conviction and sentencing of Joshua Brandon Vallum, a Mississippi man who received 49 years in prison last month for the murder of Mercedes Williamson, his transgender ex-girlfriend. That was the first murder of a transgender person prosecuted under the Hate Crimes Prevention Act, Sessions said, and he vowed his office will continue to enforce crime laws aggressively when transgender people are the victims.
Sessions, who supported Donald Trump on the campaign trail and was picked for the U.S. attorney general post in November, also said he expects his staff in D.C. to help the FBI and prosecutors in the nation's 94 U.S. attorney offices to investigate and prosecute cases in which transgender people were killed. "I have directed the civil rights division to work with the United States Attorneys offices and the Federal Bureau of Investigation to identify ways the department can support the state and local law enforcement authorities investigating these incidents and to determine whether federal action would be appropriate," he said.
The 14 transgender people killed in 2017 were attacked by acquaintances, partners and strangers, some of whom have been arrested and charged, Human Rights Watch says on its website. Other are still at large. "Some of these cases involve clear anti-transgender bias. In others, the victim's transgender status may have put them at risk in other ways, such as forcing them into homelessness," the group said.