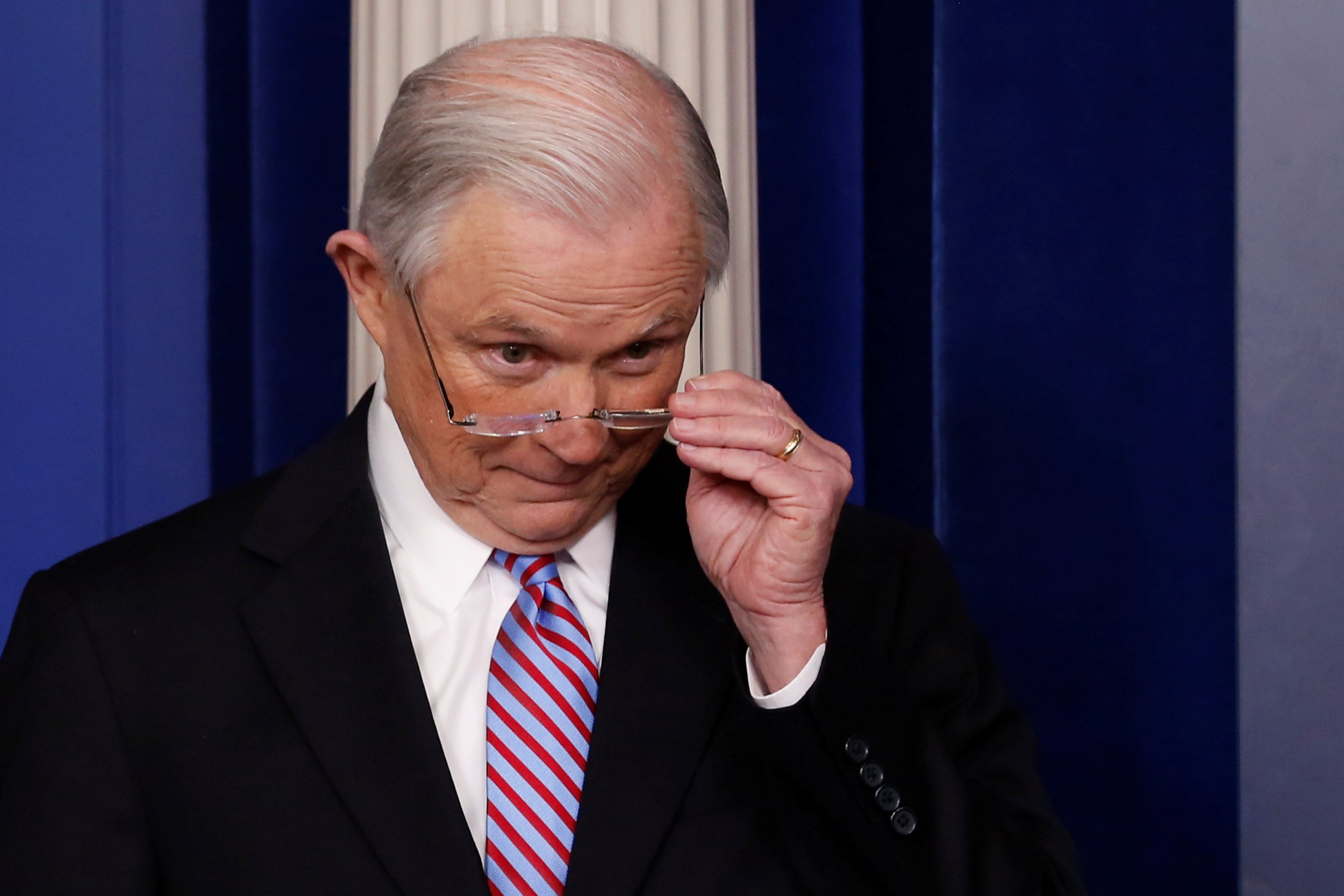 Attorney General Jeff Sessions said Thursday the federal government will speed up deportations of undocumented immigrants housed in federal correctional facilities. The Justice Department said the new process "saves time and resources and speeds hearings."
Immigrants currently can wait months for a hearing before a judge. Under the changes, judges will instead visit Immigration and Customs Enforcement detention facilities to provide judgments as quickly as possible. The government was holding more than 40,000 people in detention in October.
"We owe it to the American people to ensure that illegal aliens who have been convicted of crimes and are serving time in our federal prisons are expeditiously removed from our country as the law requires," Sessions said in a press release.
The announcement is the latest example of the White House commitment to discouraging illegal immigration. President Donald Trump has called for an expanded border wall and the immediate deportation of millions of undocumented immigrants. Sessions has backed him up, warning police departments this month that cities that do not cooperate with his agency could lose federal law enforcement grants.
Before being named attorney general, Sessions was one of the Senate's fiercest immigration critics. Now, as one of the most powerful figures in the White House, he has signaled he will use his new influence to crack down on illegal immigration. He plans to travel to Nogales, Arizona, and visit the southern border to tour miles of fencing and walls separating Mexico from the U.S. Trump's budget proposal calls for the Justice Department to hire 75 more immigration judge teams and 60 more border enforcement prosecutors.
Critics, however, argue it is not the attorney general's job to become the nation's top immigration enforcement officer.
"I think we want clarity over who's running immigration policy," Los Angeles Mayor Eric Garcetti told The Washington Post in an interview Thursday in Washington. "DOJ can give some opinions, but it's not primarily in their jurisdiction. So I know Senator Sessions has been very engaged, interested and involved in this area, but is he empowered by this administration beyond his formal responsibilities?"