Jeff Sessions Sees Death Penalty As a 'Valuable Tool' Against Crime, Wants to Increase Use of Capital Punishment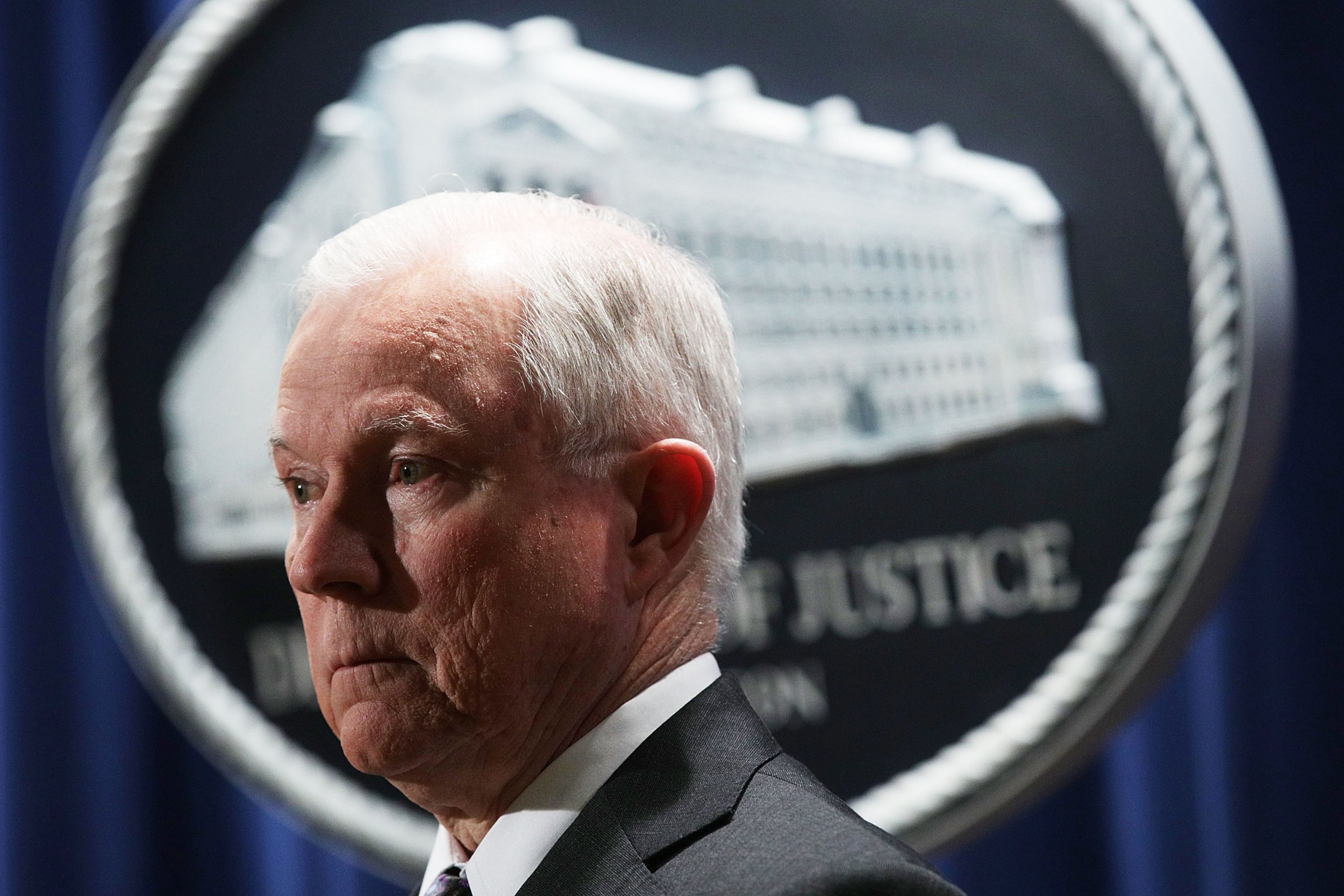 Updated | As public support for the death penalty hits historic lows, Attorney General Jeff Sessions wants to increase the use of capital punishment in federal cases and views it as a "valuable tool," insiders say.
The administration is expecting to OK more death penalty cases than Barack Obama's, a senior Department of Justice official told The Wall Street Journal, adding that Sessions sees capital punishment as a "valuable tool in the tool belt."
A spokesman for the Department of Justice confirmed the report, but declined to comment further.
Sessions—who has repeatedly vowed to crack down on violent crime—has already authorized the death penalty in two cases since taking office, and experts have pointed out that he sought it for more wide-ranging crimes than his predecessor.
This comes as public support for capital punishment is also plummeting, with 55 percent of Americans supporting the death penalty, according to an October poll. This is the lowest level in 45 years.
On Monday, it was revealed that Sessions would seek the death penalty against Billy Arnold, an alleged Seven Mile Bloods member who is accused of killing two gang members in a rival crew. The crimes were allegedly committed in Michigan, which became the first English-speaking territory in the world to abolish the death penalty in 1847, and one of 19 states where it is illegal. But the Department of Justice usually wouldn't have sought capital punishment in cases involving gang-on-gang violence under Obama, former officials told the Journal. It's likely that Arnold won't be the only alleged member of the gang to face death, as officials are said to be reviewing additional pending cases to determine if the sentence is appropriate.
In December, Sessions gave prosecutors the green light to pursue the death penalty against Jarvis Wayne Madison, who allegedly kidnapped and murdered his estranged wife in 2016. Sessions is also contemplating capital punishment against Sayfullo Saipov, who is accused of killing eight people in an October New York terror attack by driving his truck into a bike lane.
The death penalty is usually sought by states, and just 2 percent are sentenced in federal court, according to the Journal. Crimes under federal jurisdiction that can warrant capital punishment include drug trafficking, racketeering, and interstate domestic violence and interstate stalking.
Obama's Department of Justice went after capital punishment in at least four dozen cases over its eight years, according to the Federal Death Penalty Resource Counsel. This was less than under Bush and included terror, the murder of children or law enforcement officers, and murders by prisoners already serving life sentences.
There have been just three federal executions since 1963, with the last taking place in 2003. At the same time, states are struggling to carry out their executions as it has become increasingly difficult to secure the drugs needed for death sentences.
This article has been updated with confirmation from the Department of Justice.