The longtime head of CNN, Jeff Zucker, announced he will resign on Wednesday after nine years at the media giant, citing his failure to disclose a relationship with a colleague.
"As part of the investigation into Chris Cuomo's tenure at CNN, I was asked about a consensual relationship with my closest colleague, someone I have worked with for more than 20 years. I acknowledged the relationship evolved in recent years. I was required to disclose it when it began but I didn't. I was wrong," Zucker said in an email to staff. "As a result, I am resigning today."
While Zucker did not name the colleague, CNN host Brian Stelter confirmed on Twitter that the relationship is with CNN's chief marketing officer Allison Gollust, who is remaining at the company.
"Jeff and I have been close friends and professional partners for over 20 years," Gollust told Stelter in a Wednesday statement. "Recently, our relationship changed during Covid. I regret that we didn't disclose it at the right time. I'm incredibly proud of my time at CNN and look forward to continuing the great work we do every day."
Both Zucker and Gollust are divorced.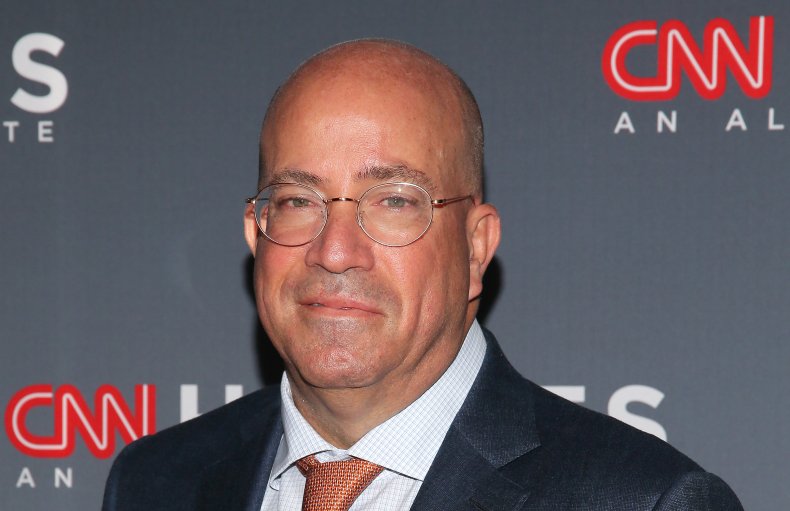 "I came to CNN on January 28, 2013. Together, we had nine great years," he wrote. "I certainly wish my tenure here had ended differently. But it was an amazing run. And I loved every minute. I am grateful to the thousands of incredibly talented CNN and Turner Sports employees who helped make this such a joy for me, and such a success for all of us. I wish each of you nothing but the best in the years ahead."
Stelter noted that CNN staff were "stunned" by Zucker's abrupt exit.
Jason Kilar, the CEO of CNN parent WarnerMedia, said he's accepted Zucker's resignation and that an interim leadership plan would be announced shortly.
Back in December, the network's top anchor Chris Cuomo was fired over his involvement in the political affairs of his brother, former New York Governor Andrew Cuomo.
Zucker had defended previously Cuomo when initial reports emerged that the anchor helped advise his brother's aides on how to handle the sexual harassment allegations made against the former governor.
However, after a network investigation, Zucker dropped his support for the journalist.
As Zucker departs CNN, the network is preparing to launch one of its biggest projects yet: CNN+, a direct-to-consumer subscription streaming service Zucker was heavily involved with.
He had previously pledged to stay at CNN until WarnerMedia completed its merger with Discovery Inc. later this year.
Prior to joining CNN, Zucker led the entertainment division at NBC and served as an executive producer of the Today show before being promoted to the CEO of the network in 2010.