Is 'The Jeffersons' Really The Best TV Theme Song Ever Made?
In the midst of international turmoil, a new Twitter debate has been born. Online conversations are putting a bit of lighthearted pressure on commenters to reveal their top television theme songs of all time.
Some super memorable tunes were mentioned, but The Jeffersons theme song quickly moved on up to the top spot for dozens of Twitter users in the conversation.
The conversation was started by Christopher Gates who inquired about TV fans' longstanding favorites on Tuesday. Gates requested commenters not stick with the well-known Friends theme song, and inspired more creative results.
The Jeffersons, which aired from 1975 to 1985, made their way into his comments quickly and seemed agreed upon by many. The song, "Movin' On Up" has roots in pop culture history, too, which could be a reason so many were drawn to it.
A fun fact about the song reveals one of the track's prominent male singers was also featured on Michael Jackson's hit song "Thriller." In addition, background vocals were provided by a 35-member Gospel choir, according to Me-TV.
Though the song clearly gained respect by many, it wasn't the only favorite listed.
Others had different submissions. Everything from The Brady Buch's iconic intro to the Golden Girl's unforgettable song were listed among other television classics like MASH, Cheers, Airwolf, Good Times and XFiles.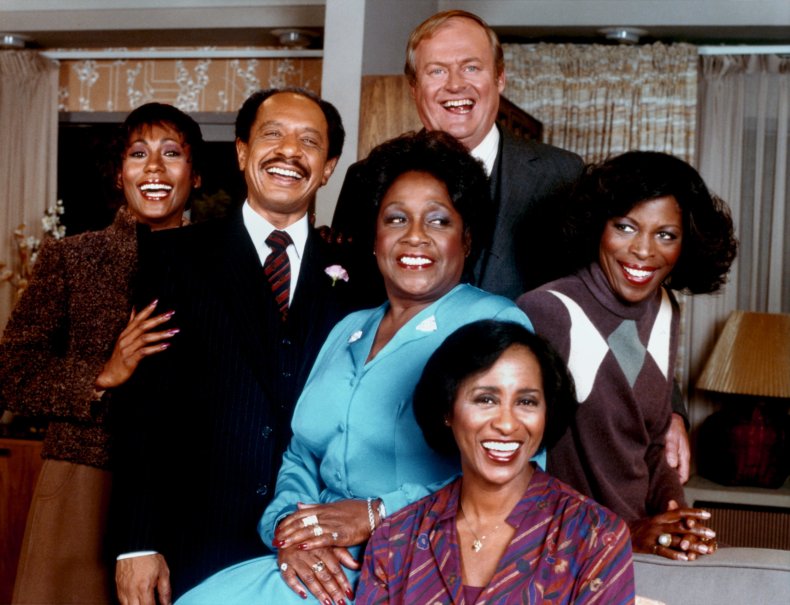 The internet conversation implies all beloved theme songs now hold a sense of nostalgia. While that may be the root of each favorite track, it points to the ever-changing involvement of theme songs in modern television.
In recent decades, television themes have pivoted far away from lengthy, minute-long openers. Instead, series like Modern Family, Breaking Bad or Making a Murderer serve as better examples of what's expected.
Instead of lyrical welcomes, each song is narrated by a simple instrumental line. Even Game of Thrones, which invested time and design into its theme, led with a powerful instrumental moment, no vocals required. While the songs may be considered iconic and memorable in their own way, they lack a sing-along type of nostalgia that would categorize them among the top favorite intros of all time, as seemingly none made the popular lists.
For those craving a dive back into The Jeffersons, the series is currently available to stream on Hulu.