Jeffree Star and James Charles Feud Could Be Over—What It Means For Fans and Their Finances
Feuding vloggers, apology videos, and soap opera-like drama—YouTube has become a sort of stage-like setting in which the platform's top content creators are viewed like characters in a play, performing for millions of viewers.
What may seem niche to some, is a huge part of daily consumed media for others and it is gradually seeping further into the zeitgeist.
Even those who don't regularly keep up with makeup YouTubers will have heard the names James Charles, Tati Westbrook, Shane Dawson, and Jeffree Star a lot over the past year as their in-fighting and past controversies make headlines in mainstream entertainment news.
So what's the latest round of drama, lovingly referred to as "Dramageddon" involving this gang? Well, essentially cosmetics guru and YouTube Sensation Jeffree Star, whose real name is Jeffrey Lynn Steininger Jr., posted an apology video to his contemporary, James Charles.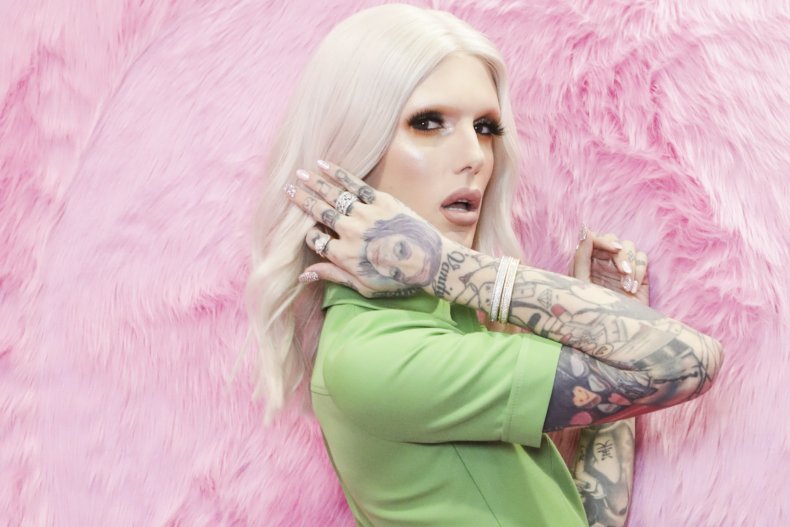 Star posted a video apology titled "Doing What's Right" on July 19. In the video, the 34-year-old addressed the drama, speculation, and accusations that have been rife in the world of YouTube makeup the past few months.
"I've been silent for a very long time, and I know that's very rare for me," Star said in the 10-minute video. "I've taken a lot of time to do a lot of self-reflection. Now in the past, I have been guilty of speaking out of anger, out of frustration, out of my emotions. I'm so quick to grab my phone and just say whatever's on my mind in that moment, without ever really thinking the ramifications of my words, my actions."
"For the first time in a very long time, I'm really reflecting on my behavior and mine alone," he continued. "I've come to a lot of realizations and it's been really important to actually understand everything I was a part of, what I did wrong and really start a new chapter for myself."
The much-anticipated apology comes after Westbrook publicly accused Star and Dawson of working together to manipulate her into publicly denouncing Charles last year in a move that shook the YouTube world to its core last year.
For a little context, Westbrook shocked fans when she uploaded her now-infamous video "Bye Sister" where she accused Charles, 21, of problematic behavior, which he has always denied. Then a year later, the 38-year-old claimed in her new video "Breaking My Silence," that Star and Dawson told her "poisonous lies" about Charles because they were jealous of his success and apologized.
Responding to her claims in a since-deleted tweet, Dawson said: "THIS IS A F***ING LIE AND IM LOSING ME MIND!!!!!!!!!"
Many suspected Star would blast Westbrook in his new video because of this, but he maintained he did not want to ruin anyone's career or social media following.
"I never tried to take anyone down. I'm not a villain in a movie. This isn't a Netflix series with a crazy storyline," he said. "This is my real life, and a lot of things that are happening and being said are false."
Star owned up to his involvement in the aforementioned Charles and Westbrook debacle last year, saying he wanted to "personally like to apologize to James Charles for the words that I've said and for my actions."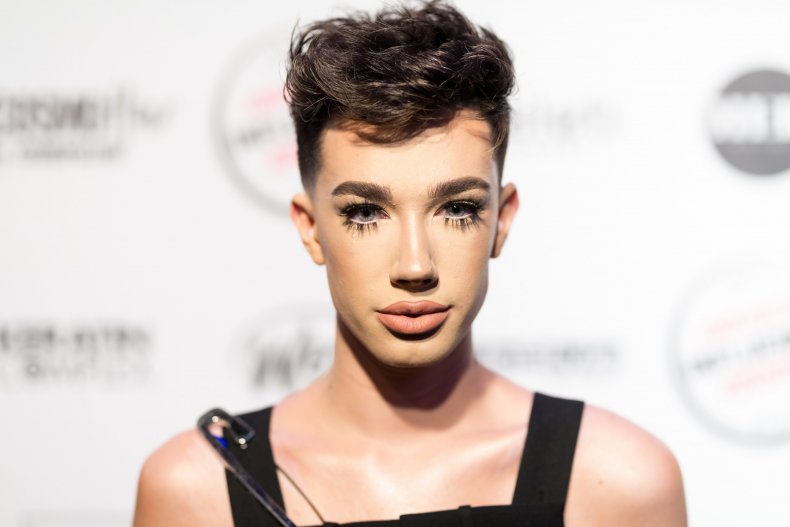 "If I was really close with someone, I should have had the ability to simply call them and ask and say, 'Hey these are the things that are being said to me.' Instead, I didn't. I let people really gas me up and get me going behind the scenes and I really fell for a lot of things and I got really caught up in the hype."
He added: "It's disgusting, it's awful, and none of it should have happened. So James, I am truly sorry for my actions and my behavior."
Star's video went on to address the accusations against Dawson—including wearing blackface, use of the N-word, and jokes about pedophilia—whom he considers a close friend.
"He is genuine, selfless, and he is one of the most kind people that I have ever met in the entire world. I know that Shane would put his family and friends before himself in a flash," Star said. "Now, did Shane and I get caught up in the drama and do some dumb s***? Of course we did, but that is my best friend—and I was actually truly shocked that people thought that I was going to distance myself from him or that my silence was anything but support."
So what does Star's apology mean for him and Charles' earnings on the platform?
Well, prior to this instalment of Dramageddon, Star was dropped by one of his biggest collaborators, Morph cosmetics, due to allegations of manipulation against him made by Westbrook. The company also severed their toes with Dawson.
Target did the same when they confirmed they would no longer be selling Dawson's book in June.
On June 30, YouTube confirmed that it has indefinitely suspended monetization on all three of Dawson's YouTube channels.
Meanwhile, Morphe is continuing its partnership with James Charles and even sent him a gift for reaching 20 million subscribers.
"Doing What's Right" has already amassed 7.9 million views, and Star used the opportunity to plug a new makeup launch, so despite the seemingly endless backlashes against the cosmetics mogul, fans are still interested, whether they're entertained or outraged.
Forbes calculated YouTube's top earners for 2019, with the latest figures showing that Star is worth a staggering $17 million dollars.
While Charles has yet to publicly comment on Star's apology, but on the same day, he tweeted: "hope everyone's having a beautiful saturday!"
So read into that what you will.