Jeffree Star in Car Accident With Daniel Lucas, Both Injured as Car Flips on Black Ice
YouTuber Jeffree Star and best friend Daniel Lucas were injured in a "severe" car accident on Friday after their car flipped multiple times on black ice in Wyoming, according to a post update on Star's Twitter account.
"A few hours ago Jeffree and Daniel were in a severe car accident and the car flipped 3 times after hitting black ice.… We will update you all when the doctor gives us more info. So thankful they are both alive," reads the tweet from Star's account. The account also shared a photo of the famous YouTube star in a hospital bed, wearing a neck brace.
The incident occurred while the two were headed northbound on Hat Six Road near Casper, Wyoming, on Friday morning, Wyoming Highway Patrol told Oil City News.
Both Star and Lucas are now being treated for injuries at Wyoming Medical Center. The hospital confirmed to Newsweek on Friday that Star is in stable condition but did not provide additional details as to the state of his injuries.
A Southern California native, Star recently moved part-time to Casper, where he owns a home and is working on new business ventures, according to Oil City News. A day before the accident, Star tweeted that he and Lucas were getting ready to drop a new video together.
"Who's ready for a NEW VIDEO tomorrow on my channel?? Sparkling heart Daniel, one of my best friends who's been w me thru it all, reveals ALL Hundred points symbol It will be up in the morning," Star tweeted Thursday.
The 35-year-old YouTube star and cosmetics mogul is a larger-than-life personality who has over 16 million online followers and has become famous for online video tutorials. Star's personal life has often been thrust in the spotlight often due to his combative public feuds with other celebrities.
Last year, Star came under fire for alleged past racist comments and inappropriate behavior. Other beauty influencers like Jackie Aina, and the brand Morphe Cosmetics have since cut ties with Star.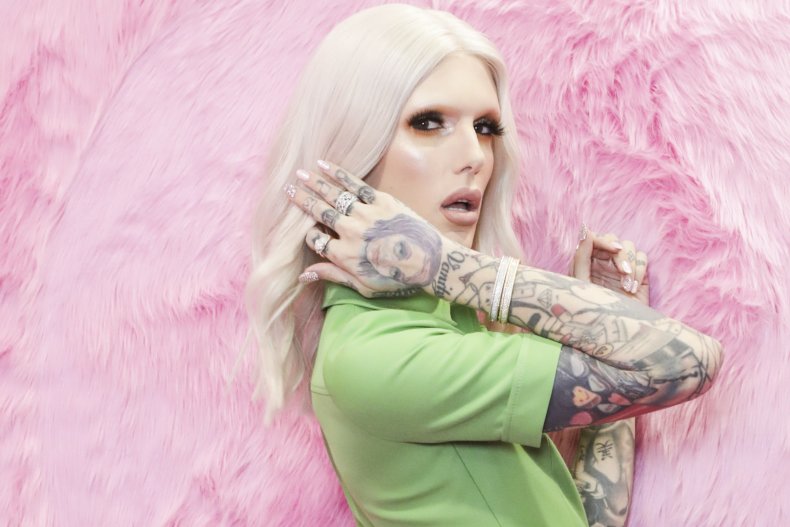 Star was also accused of sexual assault and physical abuse by several former associates last year, as well as paying $10,000 in hush money to at least two of the accusers, according to Insider.
Star's attorney's have since called the accusations "false and defamatory."
Star's Twitter account said Friday that they would update the public with more information on the car accident in the coming hours.
This story has been updated with additional information.