White Supremacist Sentenced to Time Served After Receiving Federal Weapons Charge
A white supremacist who fantasized about killing "Jews and blacks" was sentenced to time served on Friday after spending 10 months in jail on a rarely used federal weapons charge.
Jeffrey Clark, 30, of Washington, D.C., was brought to the attention of authorities in late 2018 by two family members who were alarmed about statements he had made in the wake of the Pittsburgh Synagogue massacre, according to court filings.
An FBI agent investigating the case said in sworn testimony that he was told by these family members about specific comments Clark made after the shooting, including remarks defending shooter Robert Bowers and musing about killing minorities.
According to the FBI agent, the witnesses reported that Clark was "really riled up" and "agitated," bringing the matter to the agency's attention "out of concern that [Clark] could be a danger to himself or others."
Hours after the Pittsburgh massacre, Clark's brother, Edward, took his own life. Around that time, news outlets had been reporting that Gab, a social media platform frequented by white supremacists including Bowers, was cooperating with law enforcement. Edward and Jeffrey were both Gab users and Jeffrey was friends with Bowers on the platform, the FBI official said.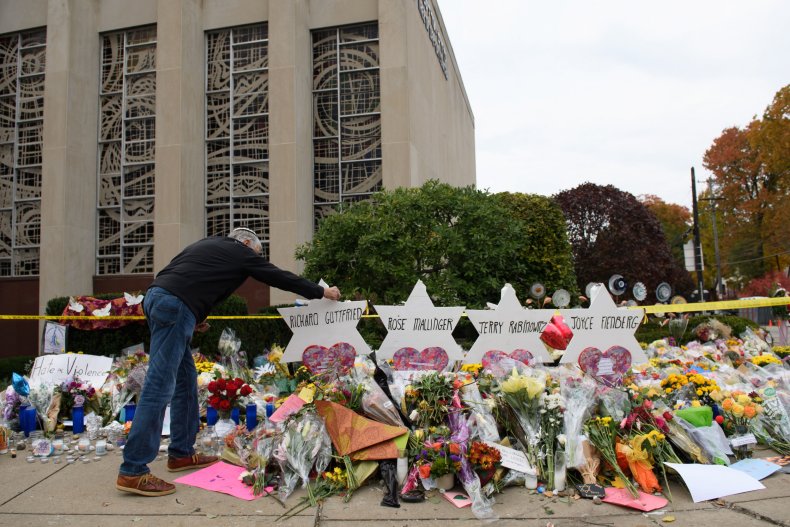 Jeffrey Clark, who lived with his father, sister and brother, was ultimately picked up on a federal weapons charge that prohibits users of illicit drugs from owning firearms. Another charge relating to the possession of high-capacity magazines, illegal in D.C., was dropped when he pleaded guilty in July.
"Edward's suicide, coupled with Mr. Clark's detention at the D.C. Jail for the last 10 months, has caused Mr. Clark to re-evaluate many of the choices he has made in his young life — especially those choices that brought him to the attention of law enforcement," Clark's defense attorney wrote ahead of his sentencing hearing. "He is deeply sorry for those choices and is committed to making better choices in the future. Mr. Clark understands he has reached a significant crossroad in his young life. He can't escape his past but he has the motivation and support for a brighter future."
According to the criminal complaint, Clark described himself on his Gab profile as a "#DemoKKKrat" and the "Che Guevara of the altright."
While Clark's offense carried with it a potential penalty of 10 years imprisonment, the government's official sentencing guidelines — which are seen as authoritative, although not mandatory, by the courts — only recommended 10 to 16 months jail time, with the possibility of the additional condition of supervised release.
Federal prosecutors recommended the minimum sentence set forth by the guidelines range and an additional three years of supervised release. U.S. District Judge Timothy Kelly appears to have accepted the government's recommendation, sentencing Clark to time served for the more than 10 months imprisonment he endured since his arrest last November. Clark will also be monitored under supervised release for the next three years.