Jeffrey Epstein Accuser Says Ghislaine Maxwell Raped Her When She Was 14
In a Friday interview with Fox News, an anonymous accuser calling herself Jane Doe said Ghislaine Maxwell, former associate of alleged sex trafficker Jeffrey Epstein, raped her at the age of 14.
Maxwell was arrested by the FBI on Thursday for allegedly helping Epstein create and expand a network of minor girls that were groomed and sexually abused. Maxwell's indictment by the Department of Justice said Maxwell pretended to be a woman the girls could trust. Jane Doe, a plaintiff in a lawsuit filed against Epstein's estate, told Fox News that Maxwell was "evil."
"She did rape me," Doe said Friday. "I would say it's more than 20 or 30 times. She is just as evil as Jeffrey Epstein. She is a rapist."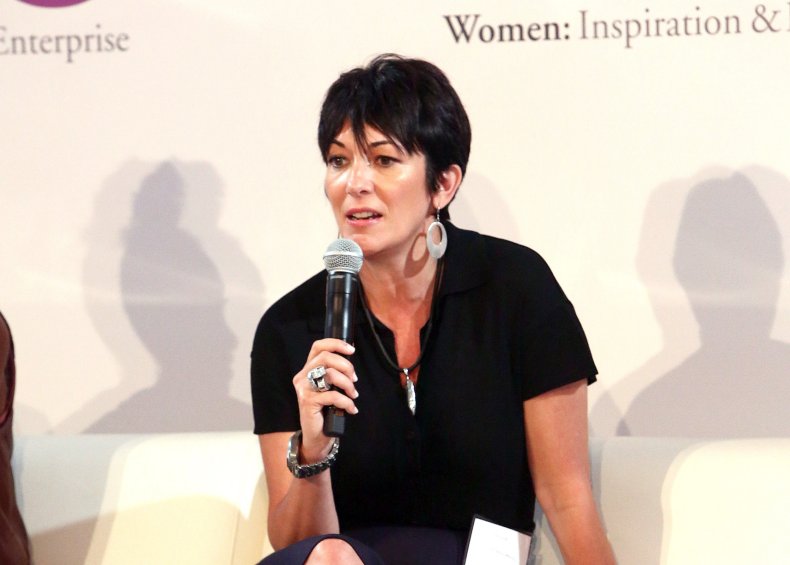 Doe said Maxwell was an integral part of Epstein's alleged crimes. "I don't believe that Jeffrey Epstein could have obtained the magnitude of victims that he had had it not been for her."
Maxwell allegedly began abusing Doe in Florida in 1991. That abuse lasted for two years until Doe allegedly became pregnant with Epstein's baby. After having an abortion, Doe claimed to have been drugged and gang-raped by Maxwell, Epstein and other individuals.
Doe alleged Maxwell warned her to remain quiet about both the abortion and Epstein's illegal activities. "Ms. Maxwell was a participant," Doe said, "and she made it very clear that I was to keep my mouth shut or harm would come to my family and myself and harm did come to me."
Maxwell's attorney, Lawrence Vogelman, declined to comment on this story when contacted by Newsweek.
Doe voiced a willingness to testify against Maxwell, saying she believed Maxwell deserved to be in jail "and she deserves to stay there for the rest of her life."
According to Maxwell's indictment, which was unsealed Thursday, Maxwell allegedly "enticed and groomed minor girls to be abused in multiple ways." She would "attempt to befriend certain victims" and encourage the victims to take money from millionaire financier Epstein in order to create a sense of indebtedness to Epstein.
"Maxwell also normalized and facilitated sexual abuse by discussing sexual topics with victims, encouraging them to massage Epstein, and undressing in front of a victim," the indictment said.
Epstein was arrested after returning from a trip to France in July 2019 on charges of sex trafficking and conspiracy to engage in sex trafficking. One member of Epstein's network, Virginia Giuffre, allegedly had sexual relations with Prince Andrew when she was 17 years old. Prince Andrew has denied the allegations, but chose to step back from Royal Family obligations after Giuffre's accusations were made public.
While incarcerated at Manhattan's Metropolitan Correctional Center before his trial, Epstein was found hanging in his prison cell in August 2019. Video surveillance of Epstein's cell was unavailable for immediate review, leading some observers to allege that Epstein had been murdered.