Jeffrey Epstein Accusers Respond to Ghislaine Maxwell's Arrest on Twitter
A few of Jeffrey Epstein's accusers have already commented on and celebrated the arrest of Epstein's longtime friend and confidante, disgraced socialite Ghislaine Maxwell.
On Thursday, Maxwell was arrested on several charges, including that she conspired with the late Epstein to entice minors to travel to engage in illegal sexual activity.
Two of Epstein's accusers, Jena-Lisa Jones and Teresa Helm, shared their feelings about Maxwell's arrest on Twitter. Jones shared the news that Maxwell was in custody and commented, "Let's Go!!!!!!" She included emojis of a muscular arm flexing.
Helm responded to Jones' tweet by posting a series of praise emojis, including raised hands and prayer hands, which some interpreted as symboling a high five.
Jones said she was 14 years old when she met Epstein and allegedly visited his home to give him massages, according to ABC News. She has alleged that Epstein assaulted her during one of those massages. Helm has a similar story; she has said that she was a massage student whom Epstein hired to travel with him. Helm alleges that the professional relationship turned into sexual assault, per Dayton Daily News.
Newsweek has reached out to several of Epstein's accusers for further comment, including Jones, Helm, Maria Farmer, Michelle Licata, Chauntae Davies and Alicia Arden—all of whom have shared their stories in the past—but didn't immediately hear back.
The documentary series Jeffrey Epstein: Filthy Rich premiered on Netflix in May. In it, a handful of Epstein's accusers claimed that Maxwell not only knew of his alleged wrongdoings, but that she helped him to recruit underage women to abuse. Some of the accusers also alleged that Maxwell participated in sexual abuse herself. After the docuseries debuted, some viewers were outraged that Maxwell had not been arrested along with Epstein.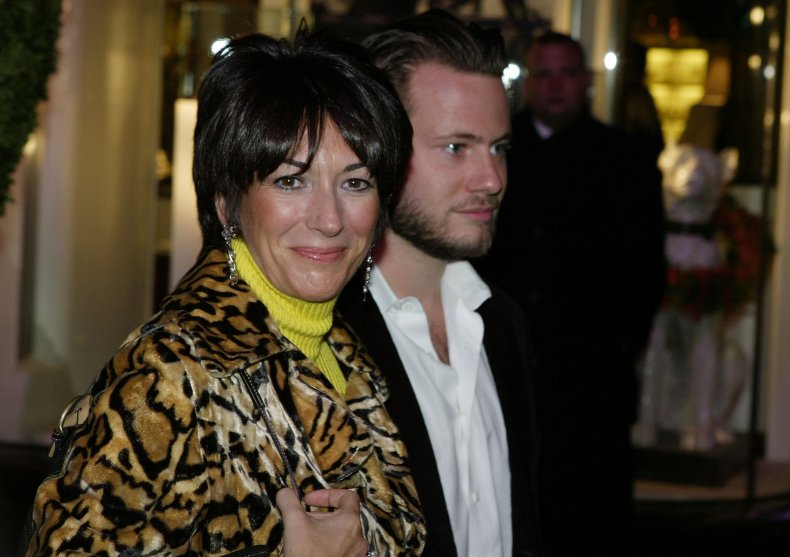 In May, Newsweek examined why Maxwell had not been arrested, despite all of the allegations against her. Experts like former criminal prosecutor Jacob Frenkel told Business Insider that real life doesn't unfold quite like movies and television. "This is not a television show where you see a crime in the first minute and an arrest in the 10th," he said. "These cases take time, and prosecutors do not want to file charges until they are ready to go to trial."
Maxwell was arrested on Thursday morning in Bedford, New Hampshire. She's charged on claims that she "conspired with Epstein to sexually abuse minors," according to NBC. Maxwell will appear in court as soon as today.
Epstein died in 2019, while in jail. His death was officially ruled a suicide, but endless conspiracies claim the American financier was murdered. At the time of his death, Epstein was awaiting trial for numerous charges, including the sex trafficking of minors. In 2008, he was convicted of procuring underage prostitution and served almost 13 months in prison.