'Epstein Didn't Kill Himself,' Former Navy SEAL Blurts Out on Fox News While Talking About Military Dogs
A former Navy SEAL who was invited on Fox News to discuss military dogs, stunned news presenter Jesse Waters when he suddenly blurted out that notorious sex offender Jeffrey Epstein "didn't kill himself."
Mike Ritland, a K-9 trainer and the founder of Warrior Dog Foundation, appeared on Watters' World on Saturday to discuss Conan, the heroic dog who helped U.S. troops take out ISIS leader Abu Bakr al-Baghdadi in the special ops raid in Syria last week, as first reported by Newsweek.
The non-profit organization, based in Commerce, Texas, is dedicated to helping military dogs who have completed their service.
At the end of the segment on Watters' show, Ritland asked if he could offer a PSA to anyone considering adopting a military dog—but he also slipped in a theory about the death of convicted millionaire Epstein.
"The remarkable nature of these dogs and them being highlighted in the news creates a huge demand by people that frankly shouldn't have them," Ritland said.
"If you see the coverage and you decide I want one of these dogs, either buy a fully trained and finished dog from a professional or just don't get one at all... and Epstein didn't kill himself."
"OK, thank you for that commentary," Watters responded, laughing when he realized what his guest had said. "Maybe more on that later."
Newsweek has contacted Ritland for further comment.
The New York City medical examiner's office ruled Epstein died by suicide after he was found dead in his jail cell on August 10 with a bedsheet around his neck. He was awaiting trial on federal sex trafficking charges.
But conspiracy theories about the disgraced financier's death were reignited recently after a forensic pathologist hired by Epstein's family said some of the evidence suggests he was murdered.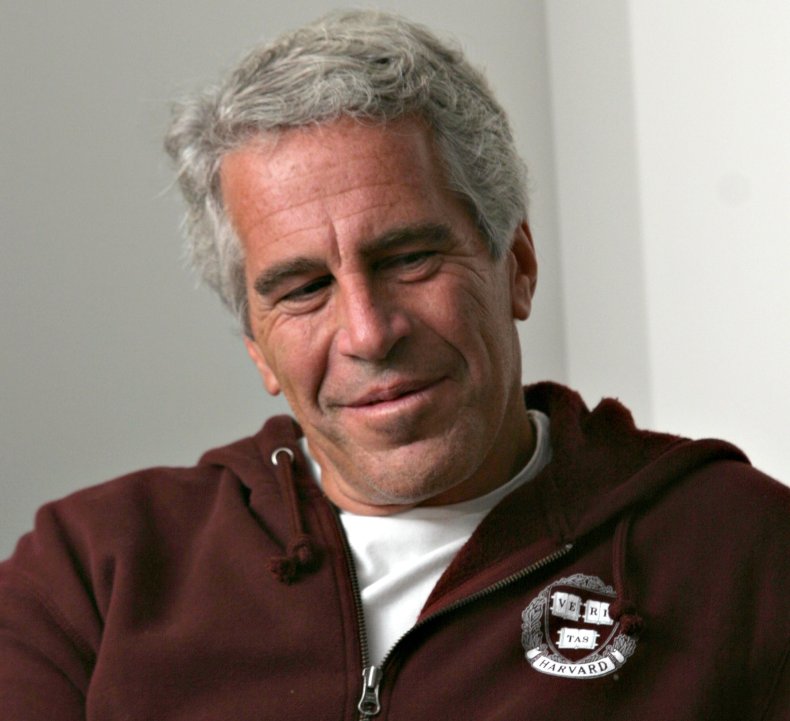 Last week, Dr. Michael Baden, who observed Epstein's autopsy, told Fox & Friends that he hasn't seen the type of neck bone injuries Epstein suffered in a suicide in his 50 years of death investigations.
Dr. Baden, who is a former New York City chief medical examiner, said the injuries found on Epstein's body were "extremely unusual in suicidal hangings."
According to the pathologist, three fractures Epstein sustained—two to the left and right sides of his larynx and one to the left hyoid bone—"occur much more commonly in homicidal strangulation."
However, he noted that there wasn't enough information to be conclusive. But he added: "There's evidence here of homicide that should be investigated, to see if it is or isn't homicide."
His comments prompted Chief Medical Examiner Dr. Barbara Sampson to respond that she stands "firmly" behind her findings that ruled Epstein had hanged himself.
"I stand firmly behind our determination of the cause and manner of death for Mr. Epstein. The cause is hanging, the manner is suicide," she told the Associated Press.