Jeffrey Epstein Estate Pays Out $50 Million to Victims, Deadline for Claims Looms
Jeffrey Epstein's estate has paid out nearly $50 million in compensation as U.K. victims are warned they have just days left to apply.
The New York financier died in his jail cell after an apparent suicide in August 2019 while awaiting trial on new abuse charges.
He first pleaded guilty to solicitation of prostitution and procuring a person under 18 for prostitution in 2008 after a controversial plea bargain.
Unnamed victims were paid out around $49.8 million between June and the end of 2020 from a special compensation fund, the Miami Herald reported.
Court documents referenced by the newspaper show more than 100 complaints were lodged through the scheme with 20 dismissed and an unspecified number apparently settled.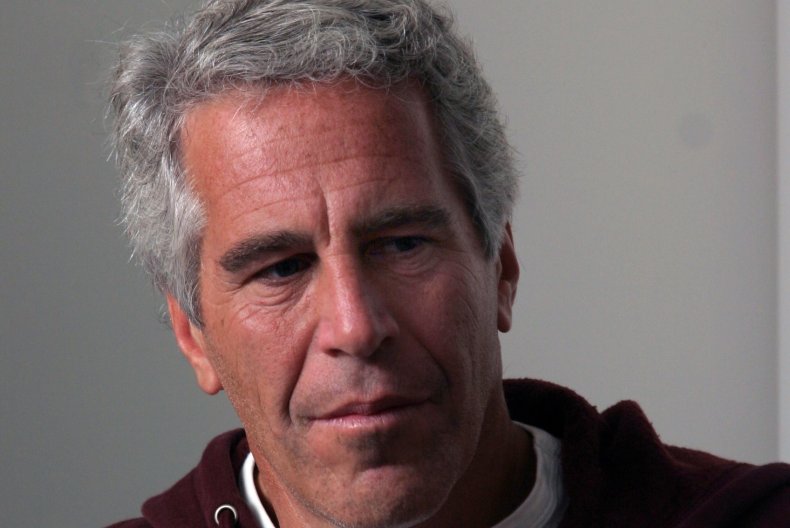 The revelation comes as U.K. attorney Jill Greenfield, of law firm Fieldfisher, called for British victims to come forward before the closing date, on February 8.
She told Sky News: "People don't need a lawyer to make a claim to the victims fund at all, and they can go on there and register themselves.
"But if they miss the date and they haven't registered, then they lose the ability to get some financial support, which would help pay for therapy and whatever they need.
"It's really important that victims have an opportunity to speak about what happened to them.
"Victims of this kind of trauma have very difficult lives I'm afraid, and it's important that they can see that people have thought to help them by putting a victims fund in place and that's a really positive step."
Greenfield said she believed there were more U.K. women exploited by the deceased pedophile based on the amount of time he spent in the country.
On one visit, Virginia Giuffre claims Epstein and associate Ghislaine Maxwell made her have sex with Prince Andrew, which he denies.
Greenfield also previously represented Harvey Weinstein accusers.
She told Sky News: "There was such a wave of high-profile support in the Weinstein debacle that people felt emboldened to come forward and I think with Epstein it feels like there's a slightly different complexion to it.
"People are scared and have kept things quiet for very many years and it does feel different.
"He was a very powerful man. We've all seen that he traveled widely, and he was in the UK a fair amount by the sounds of it, so I think I'd be surprised if there weren't more victims over here."
Epstein's former lover Ghislaine Maxwell is awaiting trial on sex trafficking and perjury charges which she denies.
Prince Andrew denies having sex with Virginia Giuffre in London, New York and the U.S. Virgin Islands.
The D.O.J. put in a formal request to the U.K. Home Office last year for his testimony but the Duke of York's team said he was being treated as a witness not a suspect.