Jeffrey Epstein, Ghislaine Maxwell Raped Woman in Front of Her Child: Suit
A South Florida woman has filed a lawsuit accusing deceased child sex trafficker Jeffrey Epstein and Epstein's alleged accomplice, Ghislaine Maxwell, of raping her in front of her then-8-year-old son.
In court documents filed March 22, the alleged victim—identified only as "Jane Doe"—claimed that in early 2008, Epstein and Maxwell repeatedly raped her in front of her son at a hotel in Naples, Florida.
Furthermore, the suit alleged that Epstein and Maxwell trafficked her to have sex with other men. The suit also alleged that the two forced Doe to undergo a vaginal surgery to pass her off as a virgin to "high profile" clients, the Miami Herald reported.
Doe, a woman born in Turkey, claimed to have met Epstein and Maxwell at a barbecue hosted by Doe's employer around late 2006 or early 2007. Though Doe was trained as a hairdresser, she also worked as a South Florida real estate broker at the time.
Doe's employer allegedly told her that Epstein was interested in local real estate. Doe reportedly found him a $10,000 a month rental property which he paid for in cash, directing her neither to identify the tenant nor process his identification.
Epstein allegedly offered Doe expensive gifts and "highly placed" employment for her husband in hopes that she would work for him.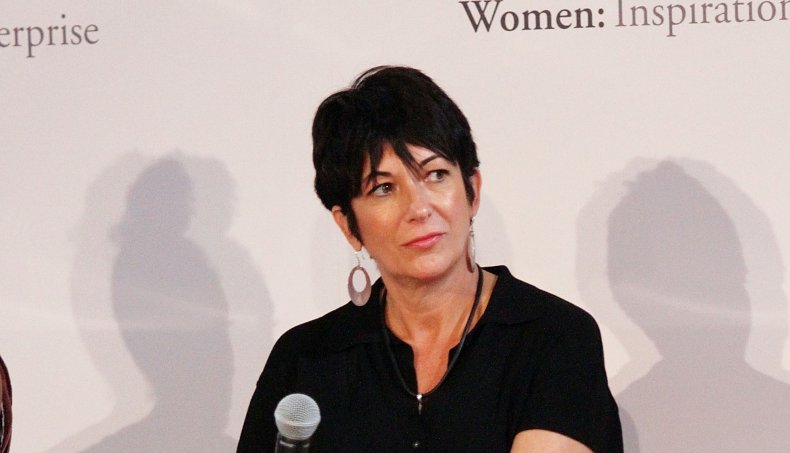 In January 2008, after agreeing to work for Epstein, Doe went to his estate to cut his hair. There, she allegedly found Epstein naked. He then raped Doe with Maxwell's assistance, Doe claimed.
Doe also claimed that Maxwell intimidated her by showing her Epstein's gun collection, and that Maxwell had taken her passport in mid-2007 for "safekeeping" within Epstein's Palm Beach estate. The situation made it difficult for Doe to leave.
After threatening to report the rape to police, Doe claimed that Maxwell announced that she had already called them. Two men claiming to be police officers then arrived and threatened to arrest Doe for sex work as well as to take away her son and deport her.
Doe then claimed that Epstein and Maxwell forced her to drive them in her car to alligator-infested waters. There, Epstein allegedly told Doe that she, like other women, would end up eaten by alligators if she ever revealed what had happened.
The suit further claimed that Epstein and Maxwell repeatedly raped her in the presence of her son at a Naples hotel over the following days. Epstein and Maxwell allegedly threatened Doe by highlighting Epstein's close relationship with federal and local immigration and law officials. The two also allegedly trafficked Doe to other clients, passing off the then-26-year-old woman as 17-years-old and taking images of the sexual encounters.
The woman also claimed that she was left mutilated and permanently damaged by a vaginal surgery meant to make her appear virginal to a high-profile client. She said the procedure occurred in a "wealthy person's home by a man with a Russian accent."
The suit is just the latest legal filing against Maxwell. A grand jury indictment released on Monday accused Maxwell of undressing in front of girls as young as age 14. The undressing allegedly sought to prepare girls for engaging in sexual massages with Epstein.
Maxwell is awaiting trial on charges she trafficked underage girls for Epstein to abuse as well as charges of perjury. Her trial is scheduled for July.
Maxwell has so far denied the charges against her. She is currently being held at the Metropolitan Detention Center in Brooklyn, New York. A judge denied her third attempt to secure a bail release, citing her as an extreme flight risk.
Newsweek contacted Laura Menninger, Maxwell's longtime attorney, for comment.