Legal experts have raised concerns over a report that Attorney General William Barr will not recuse himself from a new case against billionaire and alleged sex trafficker Jeffrey Epstein.
Barr decided Tuesday against recusing himself, after assessing the situation with career ethics officials at the Department of Justice, an anonymous department official told media outlets including Bloomberg and CNN. Barr said yesterday that he had removed himself from the case as Epstein in the past retained attorneys from the law firm Kirkland & Ellis LLP, where Barr previously worked as counsel.
However, Barr will remain recused from any retrospective review of the Justice Department's decision more than a decade ago that allowed Epstein, who faced allegations of federal sex trafficking offenses in Florida, to avoid federal charges.

Epstein's case has drawn even great scrutiny because Trump's Labor Secretary Alex Acosta was the top federal prosecutor in Miami and approved the controversial deal letting Epstein plead guilty to two state charges of soliciting a prostitute. Epstein served 13 months in a prison in Florida but was released to conduct business most days.
Among former federal prosecutors alarmed at the reports that Barr would not recuse himself is Mimi Rocah, who served as an assistant attorney in the Southern District of New York.
"The line being drawn here makes no sense. This is very concerning," tweeted Rocah, who also serves as an NBC News and MSNBC legal analyst.
In an opinion piece published in the Daily Beast Monday, Rocah wrote that Barr could run interference in the new Epstein case because he is the head of the whole Justice Department, including the Southern District of New York, which she said is playfully called the "Sovereign" district.
"While it pains me to say this, given Barr's conduct in the past acting more as a defense attorney for Trump than an overseer of justice, I am concerned that Barr might interfere if he thought that Epstein might implicate Trump, who was friends with Epstein," Rocah wrote.
Rocah noted that Barr in his confirmation hearings said he might recuse himself from matters relating to Epstein because of the Kirkland & Ellis affiliation. "Now would be a good time to know if Barr followed through on that," Rocah wrote.
Trump met Epstein in the late 1980s and in 2002 called him a "terrific guy" and said "he likes beautiful women as much as I do, and many of them are on the younger side." On Tuesday, Trump said he had not spoken to Epstein in about 15 years after a falling out and said he was "not a fan" of the hedge fund manager. Trump added that Acosta has been "just an excellent secretary of labor" and that he will be looking "very closely" at Epstein's first case.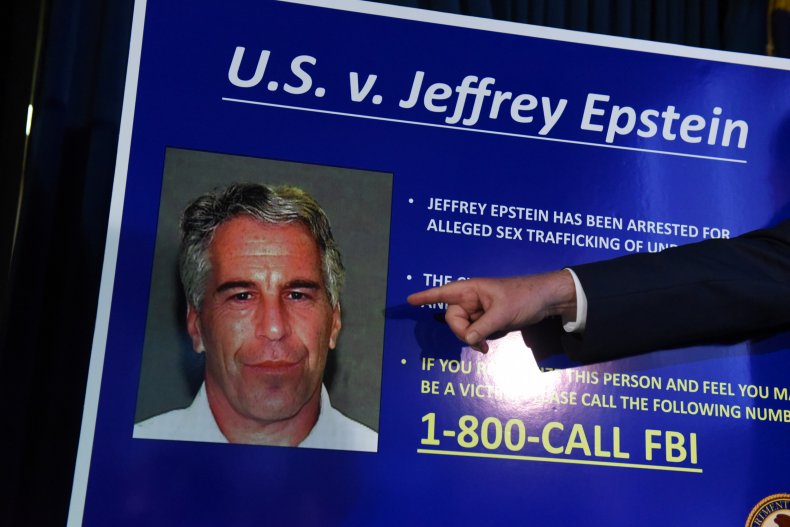 Former federal and state prosecutor Elie Honig, who also serves as a CNN legal analyst, opined Tuesday that Barr recusing himself "is trouble."
"I have zero confidence Barr will let this case play out in its natural course if it should start to implicate or do collateral damage to powerful, politically-connected people," Honig tweeted.