What Is The Lolita Express? Epstein's Infamous Sex Plane Included VIPs Like Bill Clinton
Convicted sex offender Jeffrey Epstein was arrested Saturday. The billionaire faces federal prosecution in the Southern District of New York, accused of trafficking dozens of minors in New York and Florida. Epstein allegedly molested girls as young as 14 years-old and offered money to victims to recruit other young girls for his sexual assaults, using paid massages as the pretense for what the criminal indictment against Epstein describes as a "vast network of underage victims for him to sexually exploit."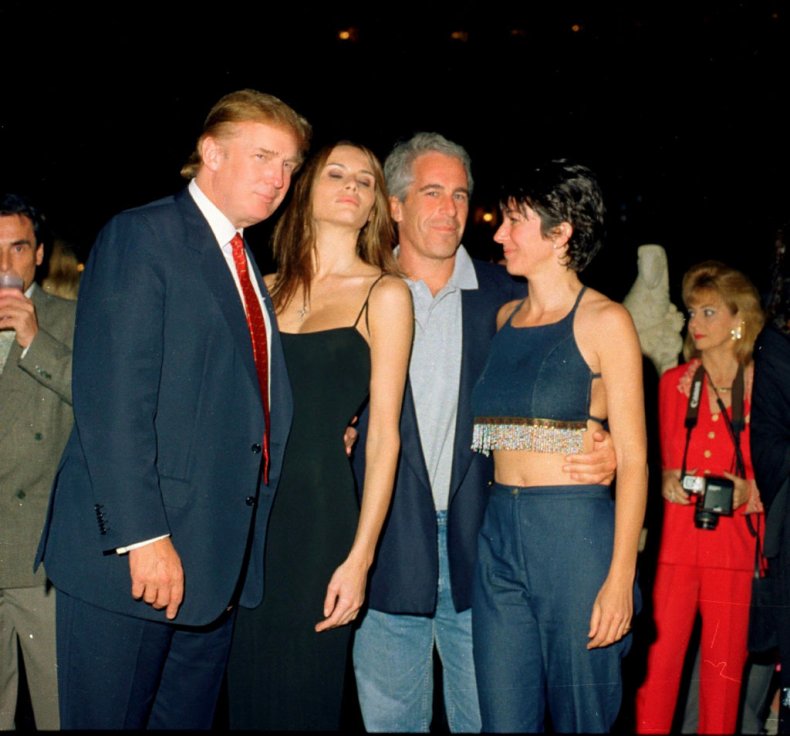 In encounters described in the criminal indictment, Epstein would bring his underage victims to a room with a massage table, have them undress, then escalate physical contact with the girls, first groping, then assaulting them with sex toys while he masturbated. According to the U.S. Attorney's office, Epstein often assaulted underage victims on a daily basis between 2002 and 2005.
While the Epstein indictment is confined to sexual assaults of minors at Epstein's eight-story mansion on Manhattan's Upper East Side and his Palm Beach estate, previous civil suits and other disclosures allege Epstein raped and trafficked underage women at his 51,000 square foot ranch in New Mexico and his private island in the U.S. Virgin Islands, Little Saint James—sometimes called "Orgy Island" or the "Island of Sin" after reports of orgies with underage teenagers, or descriptions from victims of being passed off to Epstein's famous friends.
Epstein's alleged sex trafficking and serial sexual assault was enabled by a fleet of private planes. In many years, Epstein logged 600 hours or more of flight time. While private Gulfstream jets have become standard issue for billionaires, Epstein sought something grander. In addition to his black Gulfstream, private helicopter and twin-engine Cessna 421, Epstein also owns a Boeing 727-200—a passenger jet with a seating capacity of nearly 200, modified for private use, including a Bloomberg terminal that lets him conduct much of his finance work while airborne. Locals dubbed Epstein's 727 the "Lolita Express" due to the frequent arrival of apparently underage women to Little Saint James, a nod to the Vladimir Nabokov novel about a middle-aged literature professor who justifies the repeated rape and sexual assault of a 12-year-old girl.
Women allegedly assaulted by Epstein, or pawned off to his socialite friends, have described underage sex parties on the Lolita Express as organized by socialite and Epstein confidante Ghislaine Maxwell. Virginia Roberts Giuffre, who settled out of court with Epstein in 2017, worked at Mar-a-Lago before describing the coercion that lead her to become Epstein's alleged sex slave, beginning at the age of 16. Roberts alleges that Epstein directed her to have sex with Prince Andrew (there is a photograph of them together) and other friends and associates of Epstein.
Before the Lolita Express had its nickname, Epstein drew the attention of the media by hosting former president Bill Clinton, along with actors Kevin Spacey and Chris Tucker, on a 2002 tour of Africa with stops in South Africa, Nigeria, Ghana, Rwanda and Mozambique associated with work for the Clinton Foundation. Afterwards, Epstein described Clinton as "the world's greatest politician." Clinton offered a similarly glowing appraisal of Epstein in the same New York Magazine article featuring Trump's famous quote regarding Epstein's predilection for girls "on the younger side."
In 2015, Gawker released the flight logbooks for Epstein's Gulfstream and the Lolita Express 727. Bill Clinton is among the prominent people listed in the flight logs, having took several trips on the Lolita Express with a softcore porn actress listed under "massages" in Epstein's address book, also published by Gawker. Clinton shared eleven flights aboard the Lolita Express with Maxwell and Epstein's former assistant Sarah Kellen, who has been accused in court filings of recruiting young girls, acting as a pimp on Epstein's behalf. On multiple flights, additional women, listed in the flight logs by their first name or the simple descriptor "female," joined Clinton aboard Epstein's plane. A statement released by Clinton's office acknowledges only the African tour:
Clinton was far from the only high profile person to appear in the flight logs. Other people who have taken trips on the plane include former Treasury Secretary Larry Summers, billionaire Ron Burkle, celebrity lawyer Alan Dershowitz, model Naomi Campbell and high profile scientists like Steven Pinker.
Federal prosecutors have urged witnesses to activity aboard the Lolita Express to step forward.