Jeffrey Epstein Nearly Targeted by 'To Catch a Predator' Host in Abuse Sting
Jeffrey Epstein was nearly the target of a To Catch a Predator-style sting operation but was spared by the high security at his houses, former host Chris Hansen said.
The pedophile died in prison in August 2019 after an apparent suicide as he awaited trial on new abuse allegations.
However, Hansen has now said that in 2014 or 2015 he came close to setting up an operation to coax Epstein into incriminating himself on camera.
He got as far as sitting down with victims but was ultimately deterred after assessing security at the financier's properties in New York and Florida.
Hansen told the Hollywood Raw podcast: "I met with these guys and they had a big file on it and I was trying to fashion a [To Catch A] Predator-like sting operation in which we could catch him."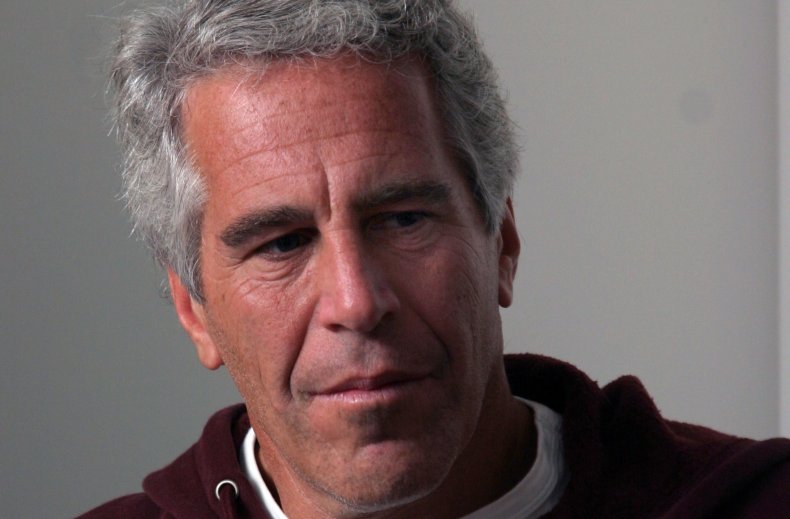 However, Hansen said the "levels of security at his place in New York were such that it was very difficult to come up with something; the Florida [home] was difficult to come up with something."
He said "honestly guys, I got busy with other things," but described the decision as his "biggest career regret."
To Catch a Predator ran on Dateline NBC from 2004 to 2007.
The news comes as Epstein's former lover Ghislaine Maxwell awaits trial on charges she trafficked underage girls for sex with him.
The British socialite denies the allegations and is being held at the Metropolitan Detention Center in Brooklyn while she awaits trial in July.
Her second bail application was denied after her lawyer told the federal court in Manhattan she was being held in repressive conditions.
In a letter, Bobbi Sternheim told Judge Alison Nathan: "The government highlights what Ms. Maxwell is permitted but not what she is denied: equal treatment accorded other inmates in general population.
"Ms. Maxwell has spent the entirety of her pretrial detention in de facto solitary confinement under the most restrictive conditions where she is excessively and invasively searched and is monitored 24 hours per day.
"In addition to camera surveillance in her cell, a supplemental camera follows her movement when she is permitted to leave her isolation cell and is focused on Ms. Maxwell and counsel during in-person legal visits.
"And despite non-stop in-cell camera surveillance, Ms. Maxwell's sleep is disrupted every 15-minutes when she is awakened by a flashlight to ascertain whether she is breathing."
However, Judge Nathan ruled in late December that a promised $28.5 million bail package, which would have seen her under armed guard, would not be enough.
A court filing quoted in The Guardian read: "On July 14, 2020, this court conducted an extensive bail hearing and determined that pre-trial detention was warranted because no conditions or set of conditions could reasonably assure the Defendant's appearance at future proceedings."
Judge Nathan added: "The court concludes that none of the new information that the defendant presented in support of her application has a material bearing on the court's determination that she poses a flight risk.
"Furthermore, for substantially the same reasons as the court determined that detention was warranted in the initial bail hearing, the court again concludes that no conditions of release can reasonably assure the defendant's appearance at future proceedings."