Jeffrey Epstein Net Worth: Just How 'Filthy Rich' Was He?
Netflix true crime junkies now have a new series to binge in the form of Jeffrey Epstein: Filthy Rich, which features first-person accounts from victims of the late financier—as well as legal testimony from the trial that saw him convicted as a sex offender.
The Netflix series' executive producer Joe Berlinger told The Guardian that he was drawn to the story as it was "the biggest example I've ever seen of somebody using their money and influence to thwart reporting on the subject and to work out an outrageous deal."
After Epstein was arrested on sex trafficking charges in July 2019, federal prosecutors revealed exactly how much money he had. A document from an unspecified financial institution put his assets as of June 30, 2019 at $559,120,954. This includes around $195 million in hedge funds and private equities, $112.7 million in equities, $56.5 million in cash and $14.3 million in fixed income.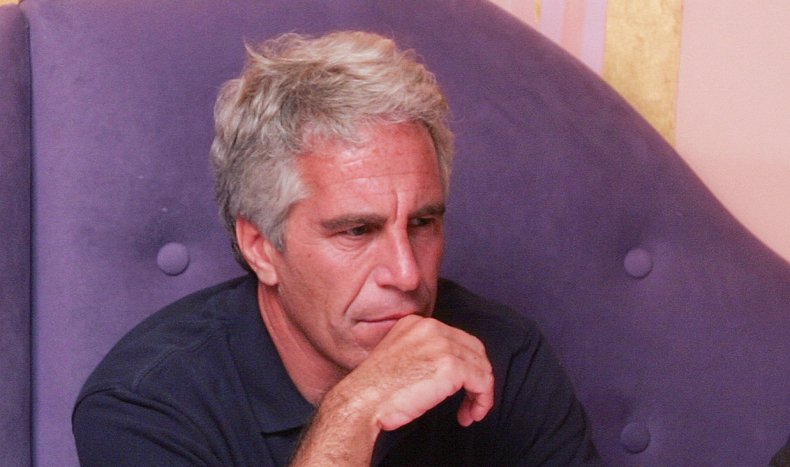 Also included is an extensive property portfolio, including a house in New York (the one that Prince Andrew was photographed inside of in 2010), a five-bedroom property in Florida, a ranch in New Mexico, islands in the Caribbean (dubbed 'Pedophile Island' and 'Orgy Island' by locals) and a Paris property.
On top of these assets, New York State Division of Criminal Justice Services revealed Epstein had at least 15 vehicles, including a Bentley, a Hummer, seven Chevrolet Suburban SUVs and at least two planes, one of which was sold in June 2019.
Two days before his death by suicide in a New York jail cell, Epstein signed a new will that put his net worth at $577,672,654—$18 million more than the previous summation of his assets. This will listed his brother Mark as his sole heir, and put the money into a trust, which keeps the assets private and makes it harder for creditors or alleged victims to go after them.
Oshins & Associates managing partner Steve Oshins told Forbes of this: "Clearly, they're all going to be able to submit their claims and sue the estate because all he did was transfer his assets into a revocable trust, in which case, there's clear transfers with an intent to hinder, defraud or delay creditors."
Several women, however, have sued the estate for damages after alleging they were abused by Epstein. Attorney Lisa Bloom tweeted: "Give his entire estate to his victims, It is the only justice they can get. And they deserve it. And on behalf of the Epstein victims I represent, I intend to fight for it."
Jeffrey Epstein: Filthy Rich is streaming now on Netflix.