Fraud Email From Phony Jeffrey Epstein Associate May Be New Nigerian Prince
Email fraudsters may have developed a new variation on a classic email scam, this time replacing the prototypical "Nigerian Prince" with Jeffrey Epstein, the alleged sex trafficker and serial rapist who died under suspicious circumstances while in federal custody in 2019.
On Friday, writer and musician Thom Dunn shared with Boing Boing an email he received that mimics the structure of other advance fee scam emails, but employs Epstein in its phony story.
Written by the presumptively fictitious "Lawrence Pierre," who claims to be a "financial assistant to late Jeffrey Epstein Financier owner," the letter dangles $4.2 million for the recipients help in securing more than ten million in Epstein money for an unspecified charity. In exchange, all Pierre needs is the recipient's full name, address, occupation and telephone number.
Like the similar "419 scam," named for the section of Nigerian criminal code dealing with fraud, the Epstein scam promises a cut of the riches to the person who will help facilitate the money transfer. Categorized as an "advance fee scheme" by the FBI, 419 scam emails often ask that a victim pay a small amount of money to secure a much larger amount. In the most famous variant, a Nigerian prince or other member of a royal family needs your help transferring their fortune out of the country, but first they'll need enough money to cover the wire transfer, or other expenses.
"If the offer of an 'opportunity' appears too good to be true, it probably is," the FBI warns, on its page explaining advance fee schemes.
"I am Lawrence Pierre, financial assistant to late Jeffrey Epstein Financier owner, an American billionaire who died recently in New York prison," the excerpt from the email sent to Dunn begins.
"Two days before his death he instructed me to give $10,500,000 million dollars to an individual for charity work 40 percent will be for you that will handle the distribution of the fund and 60 percent goes for charity work. Please you should keep this confidential to yourself. He also warned me to remain anonymous the public or the government should not be aware of this donation," the letter continues, dangling the promise of money, which will "be with you in three-four working days."
According to an explainer cited by Dunn and published by Microsoft, the outlandishness of the story and widespread grammatical mistakes are intentional, letting email scammers weed out all but the most gullible targets. According to data collected by the Better Business Bureau, phishing scams like 419 emails still earned scammers around $700,000 in 2018, with victims losing an average of $2,133.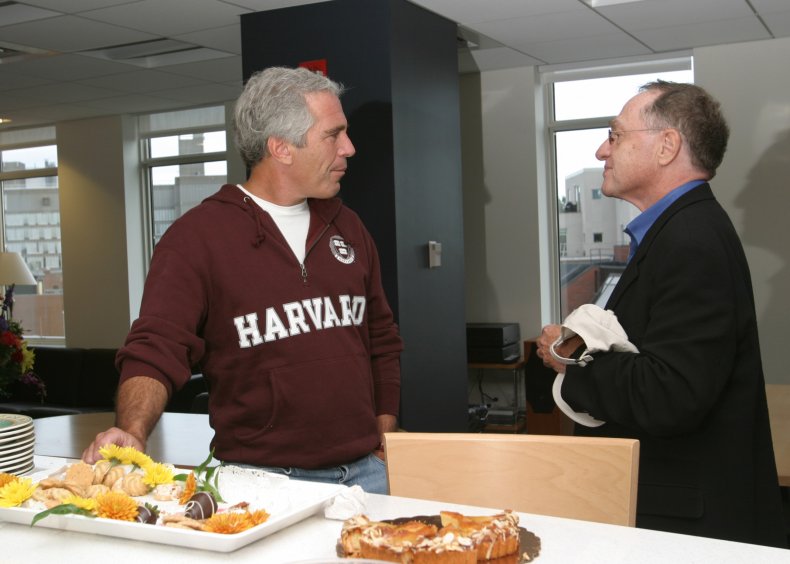 Arrested on federal sex trafficking of minors charges in July, 2019, Epstein died in his cell at the Metropolitan Correctional Center in New York sometime in the early morning on August 10. The day before, Epstein's cellmate was transferred. The two guards assigned to check on Epstein every thirty minutes didn't do so, and instead falsified the records. Two cameras with views of Epstein's cell allegedly malfunctioned. At 6:33 a.m., while delivering breakfast, the two guards on duty find Epstein unconscious, in a kneeling position with a bedsheet around his neck. He's pronounced dead at a New York hospital a few minutes later. While the medical examiner's office rules Epstein's died by suicide, a number of discrepancies and the suspicious circumstances surrounding his death have lead many to suspect murder instead.
As for his money, Epstein signed a will two days before his death, leaving more than $577 million to a private trust. Lawrence Pierre was not a signatory.