Jeffrey Epstein's death in a Manhattan jail cell followed five weeks in which he feared attacks and spoke of paying an inmate for protection, a new book on the pedophile claims.
Epstein's death in his cell on August 10 last year was ruled as suicide by hanging by the New York medical examiner.
Fellow inmates told biographer Barry Levine how a prisoner in a neighboring cell heard bed sheets being ripped up shortly before the pedophile apparently killed himself.
And they described how his final tortuous weeks alive were plagued by extortion and fears for his safety, according to new biography The Spider, published yesterday.
In early July, Epstein spent his first night in the Metropolitan Correctional Center (MCC) among the general prison population, alongside hardened gangsters and murderers.
Michael "Miles" Tisdale told Levine he had once walked in on a group of men gathered around a computer laughing as they watched footage of them murder someone by stabbing him in the neck.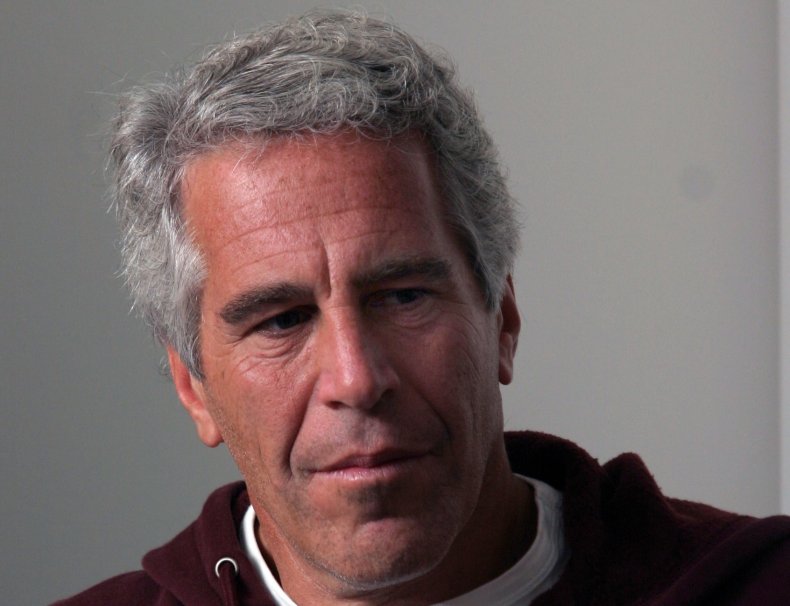 However, a day later Epstein was moved to the Special Housing Unit (SHU), nicknamed "The Hole," where he spent the remainder of his five weeks inside.
The jail wing was home to offenders, including pedophiles, deemed at risk from other prisoners.
Fearing for his safety, Epstein got drawn into paying over the odds for luxury goods like snacks, sodas and special meals, Tisdale said.
He told Levine: "Other inmates tried to extort him... they tried to control him by selling him commissary items for way above what they're supposed to be sold for."
Tisdale, jailed for violating the terms of his release on drugs offenses, ran a scheme that paired at-risk inmates with "companions" to help them settle in.
He set Epstein up with William "Dollar Bill" Mersey as a trusted confidante.
Mersey, who ran an escort website and was jailed for tax fraud, said Epstein feared he would be attacked by Black inmates during racist outbursts.
The prisoner told the author: "He mentioned being bullied at school in Coney Island by Black kids—not by Italians, not by Irish, but by Black kids."
Mersey claimed Epstein used an offensive Yiddish word for a Black person, asking him "Do I need a big schvartze?"
Levine wrote: "Mersey said he tried to admonish Epstein about his insecurity, advising him to look fellow prisoners in the eye and stand his ground.
"Epstein's consternation over this topic grew so acute, Mersey said, that he continued to raise the question of hiring an intimidating inmate who might be willing to protect him."
More than two weeks before his death, the pedophile was found unconscious on the floor of his cell following an apparent suicide attempt on July 23.
Epstein was housed with another prisoner at the time who said he found him with a sheet around his neck.
Former police office Nicholas Tartaglione, accused of a quadruple homicide, was cleared of any involvement in the incident and called for the guards to help.
Tisdale said he asked Epstein what had happened afterward and believes there was an attempt on the pedophile's life.
He told the author: "All he did is make a strangling motion to himself with his hands around his neck and I said, 'Someone else tried to strangle you?' and he gave me a little nod."
However, Mersey said: "He told me, 'I woke in the middle of the night to get a glass of water and that's the last thing I remember.'"
And David Schoen, Epstein's lawyer, told Levine: "He told the MCC he couldn't remember what happened."
He added: "I don't think it was a suicide attempt or an attempt by someone else to kill him. My conclusion is it was something he agreed to go along with."