Here's What We Know About Jeffrey Epstein's Federal Jail Guards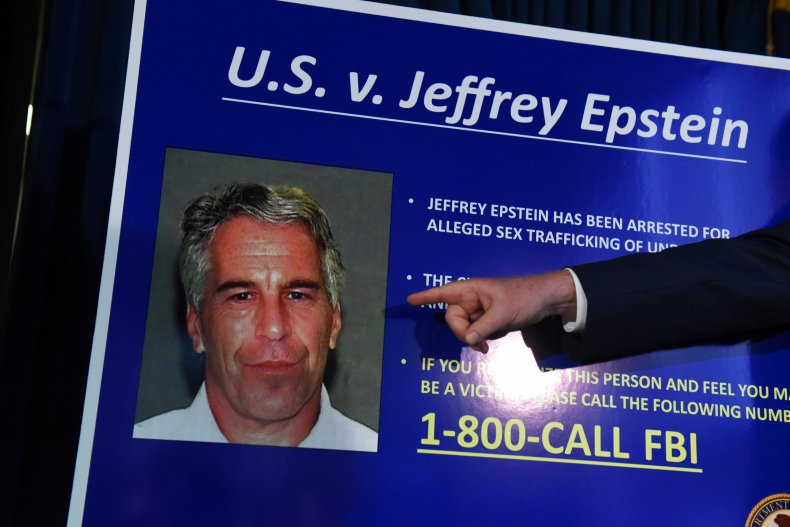 Two federal correctional officers pleaded not guilty Tuesday to charges stemming from sex trafficker Jeffrey Epstein's suicide in mid-August. They were responsible for guarding the jail unit where Epstein was held before his trial.
Tova Noel, 31, and Michael Thomas, 41, were charged with falsifying records that were supposed to document routine patrols of the Special Housing Unit, where both officers were stationed, according to a federal indictment unsealed Tuesday. The checks would have alerted Noel or Thomas to a health incident involving an inmate, such as a suicide attempt. They failed to conduct all five inmate counts and falsely certified that the counts were completed, authorities said.
According to the indictment, after he discovered Epstein's body, Thomas confessed to a supervisor that "we messed up."
The two are employees of the Bureau of Prisons, which operates the Metropolitan Correctional Center (MCC), a beleaguered jail complex in Lower Manhattan that houses approximately 770 inmates who are largely awaiting or undergoing a federal prosecution. Noel has worked at the MCC since 2016, and Thomas has worked at the complex since 2007.
Noel is a resident of The Bronx and is a registered Democrat. She had been employed on and off from 2014 to 2016 by New York's Metropolitan Transportation Authority, the state's transit agency, working in both operational and administrative roles. The agency paid her nearly $20,000 during this period.
Noel is also a military veteran and served in the Army National Guard for six years before obtaining a bachelor degree in criminal justice from John Jay College in 2017. She subsequently became employed with the U.S. Postal Service and, during her tenure there, was hired by the Bureau of Prisons as a correctional officer.
Her lawyer said that Noel began her post at the MCC "under notoriously difficult positions."
Thomas most recently worked as a materials handler supervisor for the Bureau of Prisons, although he often worked overnight shifts as a correctional officer. The day before Epstein's suicide, Thomas worked an eight-hour shift that ended at 8 a.m. Noel had been working overtime during the morning of the incident, staffing an eight-hour shift leading up to midnight and a regular shift the day before that.
Both individuals were released on $100,000 bond each and ordered to forfeit their passports. Noel was required to surrender a personal firearm, as well. A U.S. magistrate judge told Thomas to abstain from "excessive use of alcohol."
"This is not a Hollywood story and she is not a public figure," Noel's lawyer said in a written statement. "The criminal charges in this case involves the life of a young woman who answered the call of our nation, and who served honorably."
Kathleen Hawk Sawyer, the director of the Bureau of Prisons, said in a statement that "any allegations of misconduct are taken very seriously by the agency and will be responded to appropriately."
"I am committed to this agency and am confident we will restore the public's trust in us," she added.
A lawyer for Thomas did not respond to a request for comment.