Epstein Jail Guards Browsed Internet for Furniture, Motorcycle Sales, Newly Unsealed Indictment Alleges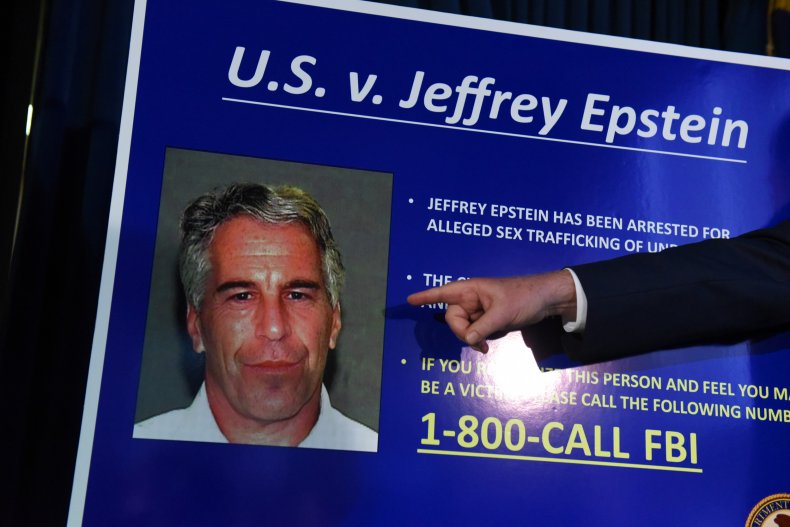 Federal correctional officers responsible for guarding accused sex trafficker Jeffrey Epstein in the moments leading up to his death have been charged with falsifying prison records, according to a newly unsealed indictment.
The charges allege that Bureau of Prisons correctional officers Tova Noel, 31, and Michael Thomas, 41, spent a portion of the early morning hours during which Epstein is believed to have killed himself browsing the internet for "furniture sales," "motorcycle sales" and "sports news," all while the five required inmate counts were not conducted.
The indictment includes a charge for each of the five missed inmate counts, though Thomas was only named in three of those counts. Both officers are accused of falsely recording inmate slips which are supposed to be submitted only after the inmate counts are actually performed, even though surveillance footage shows that no correctional officers conducted the counts as required, according to the indictment.
Epstein was found dead in his jail cell in the Metropolitan Correctional Center's Special Housing Unit at around 6:30 a.m. on August 10, just after Noel and Thomas received the morning breakfast cart and had entered Epstein's tier to distribute meals.
According to the indictment, Noel immediately admitted to failing to conduct two of the inmate counts after a supervisor rushed to the scene. Thomas allegedly said "we messed up," before taking individual responsibility and claiming that Noel was "not to blame."
An additional charge alleges Noel and Thomas conspired to falsify the records.
The indictment accuses Noel and Thomas of failing to conduct regular rounds, as required, every 30 minutes throughout the Special Housing Unit. They allegedly signed more than 75 individual entries falsely claiming the rounds were performed the morning of Epstein's suicide.
Instead of performing their standard duties, the indictment alleges that Noel and Thomas sat at the correctional officers' desk in a common area inside the unit, just 15 feet from the cell where Epstein was being housed.
If convicted of the above charges, Noel would face a potential, maximum penalty of 30 years imprisonment, while Thomas would face 20 years.
"Any allegations of misconduct are taken very seriously by the agency and will be responded to appropriately. I am committed to this agency and am confident we will restore the public's trust in us," Kathleen Hawk Sawyer, Director of the Bureau of Prisons, told Newsweek in an emailed statement.
Epstein was in pre-trial detention on federal sex trafficking charges at the time of his death. He had previously made another suicide attempt just weeks prior to the August 10 hanging. On July 30, Epstein was transferred from suicide watch back to the Special Housing Unit, where medical staff insisted he be assigned a cellmate.
One day prior to Epstein's death, his cellmate was moved out of the complex in a "routine, pre-arranged" transfer. He did not receive a new cellmate despite the instructions of jail psychologists.
A spokesperson for the American Federation of Government Employees, a union representing federal correctional officers and other government workers, did not immediately respond to a request for comment.
This is a developing story and will be updated as more information becomes available.