Jeffrey Epstein Victim Hits out at The Crown over Prince Andrew: 'Is Sexual Abuse Now Entertaining?'
Jeffrey Epstein victim Virginia Giuffre says The Crown is "so not right" over an apparent reference to her allegations against Prince Andrew.
The fourth season of the Netflix show is due to be released next month and depicts the Duke of York talking up his relationship with American actress Koo Stark, who he dated in 1981, according to The Times of London.
The newspaper describes how the episode makes reference to Stark's character having to entertain several "old predators who seduce the vulnerable, helpless young Emily."
Giuffre posted on Twitter: "So not right!! Is sexual abuse now entertaining? @TheCrownNetflix."
The Crown's reference appears to be to the 1976 film The Awakening of Emily, described by the New Zealand Herald as a high selling, coming-of-age soft core porn film.
The protagonist is 17, the same age as Giuffre at the time she says she was made to have sex with Prince Andrew, and is preyed on by older men.
No direct reference is made to Epstein and the scene takes place decades before Giuffre's allegation, in 2001.
However, the line was interpreted by The Times as a reference to the allegations Andrew would later face after the newspaper was given a behind the scenes look at the new fourth season.
The prince was forced to step back from public life after a car crash interview in November in which he was asked repeatedly whether he regretted his relationship with Epstein.
Prince Andrew expressed neither regret over his connection with the pedophile nor sympathy for the abuser's victims.
The Epstein investigation asked for his testimony in January and the DOJ later submitted a formal request for his evidence to the British Home Office.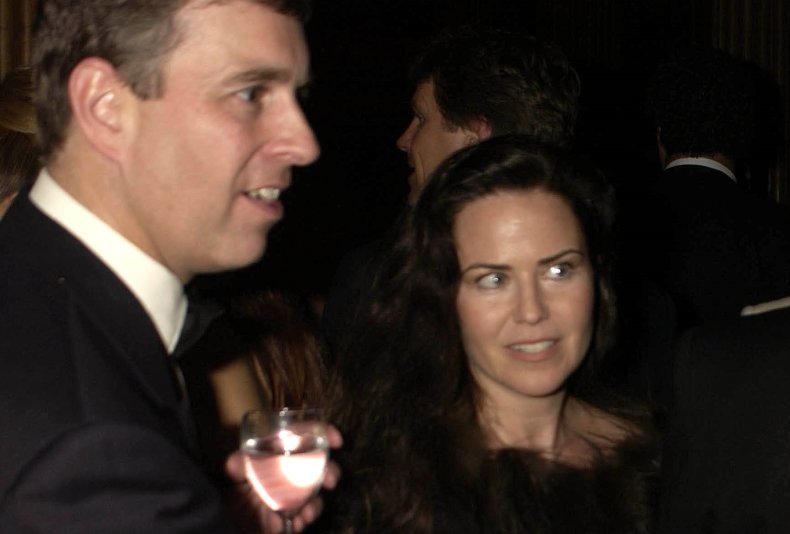 Andrew also faces watching his former close friend Ghislaine Maxwell stand trial next year accused of grooming girls for Epstein to abuse.
The British socialite has been fighting to keep secret her deposition in a libel case brought against her by Guiffre.
The fourth series of The Crown comes to Netflix next month and stars Emma Corrin as Princess Diana.
In an interview with The Times, Corrin described recreating Diana's bulimia on screen.
She said: "Drawing on my experience, not that I've experienced that kind of self-harm, but mental health in general, it can lead you down a very dark path when you're struggling to cope, when things feel out of control.
"Diana very much doesn't have the love and comfort and attention she needs from the man she loves or the family, who aren't really acting as a family to her.
"There is a build-up of emotion she can't deal with and making herself sick is a way of taking back control."