Jeffrey Epstein Told Housekeeper Victims 'Only Want Money' After Warning
Jeffrey Epstein dismissed his victims by saying "they only want money" when challenged by his housekeeper, it has been claimed.
Juan Alessi has said he did not know the "sickening" New York financier was abusing underage girls at his Florida mansion, as has been alleged.
However, he told podcast Broken: Seeking Justice that he had warned Epstein he was seeing too many women.
Alessi said: "He complained about his back. I said 'John, you've got to take it easy.
"'These women, how can you do it? You're gonna be in trouble. As a man, how can you perform with so many people?'
"I told him 'one of these girls one day is going to get you in trouble'."
Alessi said Epstein, who would mispronounce his first name, replied: "John, they only want money."
The former house manager and driver made his remarks in an interview with Virginia Giuffre, who accused Prince Andrew of having sex with her while she was a 17-year-old trafficking victim. The prince has denied having any sexual contact with Giuffre.
Alessi said he saw the Duke of York at Epstein's Florida mansion and described him as polite.
He said: "Prince Andrew was at the house two or three times when I was there.
"He was always polite and a very nice guy. He was the only guy who left us a tip."
Alessi added: "I was not supposed to talk to the guests, I was not supposed to talk to Virginia. Nothing, no talking. I was not allowed to interrupt conversations."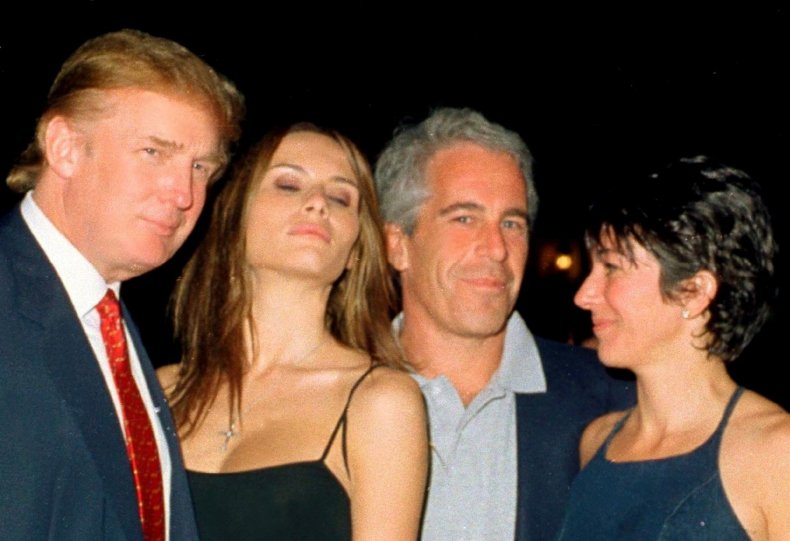 During the podcast, host Tara Palmeri pointed out that Alessi has changed his story over the years, and that he had told Palm Beach Police in 2005 how he had to clean vibrators and sex toys after Epstein's massages
At one point in the episode, Alessi told Giuffre that he was worried she would be angry with him for not saving her from abuse.
He told her: "I feel so sorry that this jerk was in the end abusing little girls. It's sickening. He could have had all the women in the world."
He added: "Virginia, I feel so bad about what happened to you, but I feel so good that I see you so great now.
"That you make up your life, that you have a family and try to nail that son of a b****."
Prince Andrew denies having sex with Giuffre in New York, London and on Epstein's private island.
The DOJ have submitted a formal request to interview him as a witness in its Epstein investigation.
Andrew's legal team have previously indicated he has offered a statement while stressing he was not being treated as a target.