Jeffrey Epstein's Abuse of Victims Spanned Over Two Decades, Began in 1985, New Lawsuit Says
According to a lawsuit filed against Jeffrey Epstein's estate on Tuesday, the financier's abuse stretches back as far as 1985 and included girls as young as 13.
The nine accusers, Jane Doe I through Jane Doe IX, joined to file a suit in New York State Court in Manhattan accusing Epstein of rape, battery and sexual assault, among other abuses. Of the nine accusers, six say he raped them, while others accuse him of sexual abuse and battery. The suit also alleges unnamed associates of Epstein's aided and abetted the sexual assaults.
Of the women in this new lawsuit, Jane Doe I says that Epstein began assaulting her in 1990, when she was 14. Jane Doe III says she was 13 when her abuse began in 2003. Jane Doe II claims that Epstein sexually assaulted her starting in 1985; she was 23 at the time.
All of the women are represented by a single lawyer, Jordan Merson, and are seeking compensation from Epstein's $557 million estate.
On November 14, Epstein's estate executors, Darren Indyke and Richard Kahn, petitioned a judge in the Virgin Islands to establish a voluntary restitution fund to compensate victims of Epstein's.
Indyke and Kahn named lawyer Kenneth Feinberg to act as the fund's administrator. Feinberg previously oversaw distribution of payments on legal claims made during the September 11 attacks, the 2010 B.P. oil spill and claims on General Motors vehicles due to faulty ignition switches.
Jeffrey Epstein, a high-powered financier who counted many high-powered individuals among his friends and associates, first came under investigation in 2005, when a 14-year-old girl and her parents claimed Epstein molested her at a Palm Beach, Florida mansion. Federal prosecutors also found pictures of girls during a raid of his Manhattan home.
In 2008, Epstein served 13 months in a Florida jail after agreeing to a "non-prosecution agreement" which would grant immunity to any named co-conspirators and seal all settlement terms with his accusers. On a work release that allowed him to go to the office for 12 hours a day, he was eventually paroled.
On July 6 he was arrested at a New Jersey airport on federal sex trafficking and sex trafficking conspiracy, an indictment that spanned alleged crimes from 2002 to 2005 and included accusations from girls as young as 15.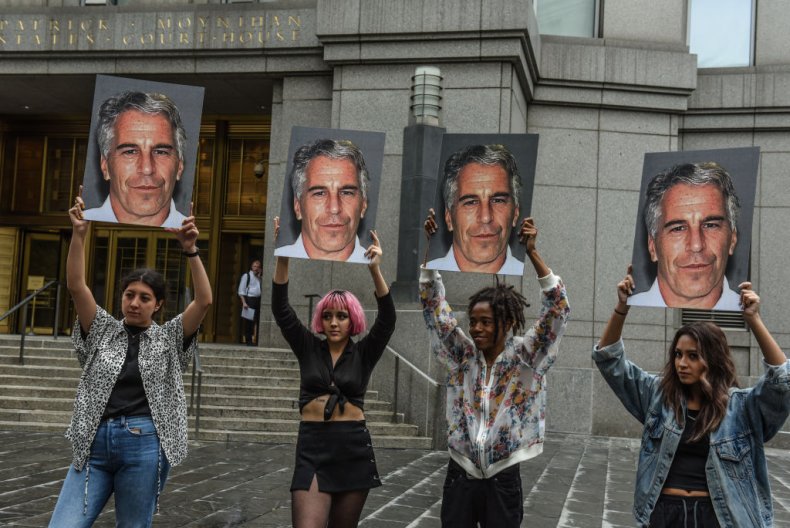 Epstein claimed at the time that any sexual encounters in which he took part were consensual, and that all parties were over the age of 18. He pleaded innocent to the sex trafficking charges but was denied bail.
On August 10, he was found dead in his cell at Manhattan Correctional Center. His death was ruled a suicide.