Jeffrey Katzenberg Says News Programs on Quibi Will Be Non-Partisan: 'It Is Neutral Territory'
When streaming service Quibi launches on April 6, it will have some oddball programming, like a cooking contest where blindfolded contestants are blasted in the face with a food-cannon and must recreate the meal fired at them. But what Quibi won't have, founder Jeffrey Katzenberg tells Newsweek, is partisan politics.
When asked if Quibi's coverage of President Donald Trump will look more like MSNBC or Fox News, Katzenberg told Newsweek, it would look like neither.
"These are non-partisan, on-purpose, down-the center, actual news shows," Katzenberg said.
One obvious difference is, like all other content on Quibi, news shows will be 4-10 minutes long and made for viewing on a phone screen. Even feature-length movies from A-list filmmakers are delivered in 10-minute chapters at Quibi.
Katzenberg, one of the most prominent liberal activists in the entertainment industry, said he and CEO Meg Whitman, a former Republican candidate for governor of California, decided early on there would be no political opinion shows on Quibi.
"I didn't want to," Katzenberg said. "Partisanship exists everywhere else, but this is a platform for everyone. It is neutral territory," Katzenberg said. "We are not doing political shows."
Katzenberg does provide a caveat, saying, "There are places in comedy where they may express an opinion, but these won't be shows about politics."
"I'm no less politically active today than I've been before," Katzenberg continued, "and I will continue to be, but it has nothing to do with, and it will never cross over into, the business of Quibi. There are no sides at Quibi. Meg and I decided a year ago that politics would not have a place on this platform."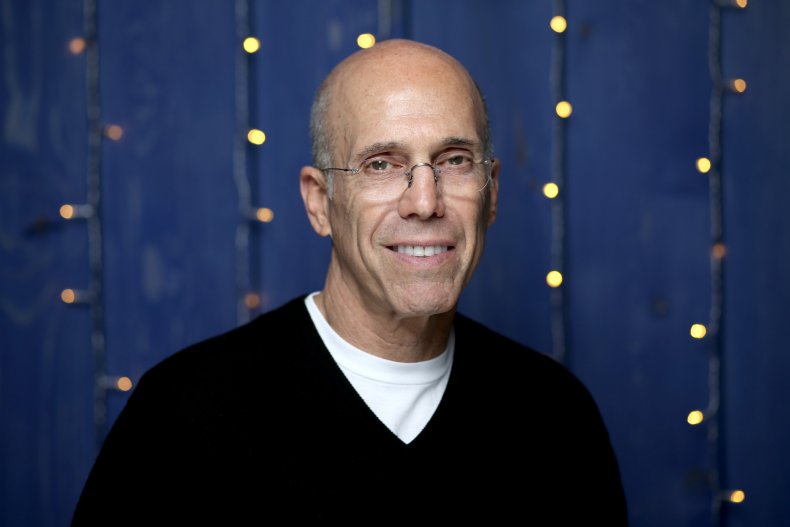 Though Quibi may not be political, the news has affected the launch of the platform. Katzenberg said the coronavirus emergency caused him and Whitman to rethink their launch plans for Quibi. Consumers can now experience Quibi free for 90 days, instead of the two-week trial period initially announced. After that, Quibi costs $4.99 monthly with ads, or $7.99 ad-free.
"There's nothing we can do better than bring joy, laughter and, to be frank, a distraction," Katzenberg said. "Quibi is for those five or 10 in-between minutes that you have throughout your day, and you have those as much in a coronavirus world as you did in the world you lived in six weeks ago, when you were on a train or waiting in line at Starbucks."
Katzenberg also ran DreamWorks Animation for a dozen years, so he has an affinity for family fare. However, appealing to families is not in Quibi's immediate plans.
"I'm certain at some point that will make sense, but you can't do everything on Day One," he said. "Out of the box, this is designed for a Millennial audience of 18-44 year-olds. It's not a family platform. Yet."
Katzenberg ended his interview with Newsweek with a plug for "Daily Essentials," a Quibi block of programming for consumers interested in the latest news, sports and cultural trends. "I cannot emphasize enough how valuable I think this will be to you," Katzenberg said.
"People are making decisions about how to part with their money. If we give them high quality at a good value, they will come. That has never not been the case in this business. Our goal is to inform, entertain and inspire," he concluded.