Watch: Trump-Defender Jeffrey Lord Compares Refugees to Nazis, Gets instantly Condemned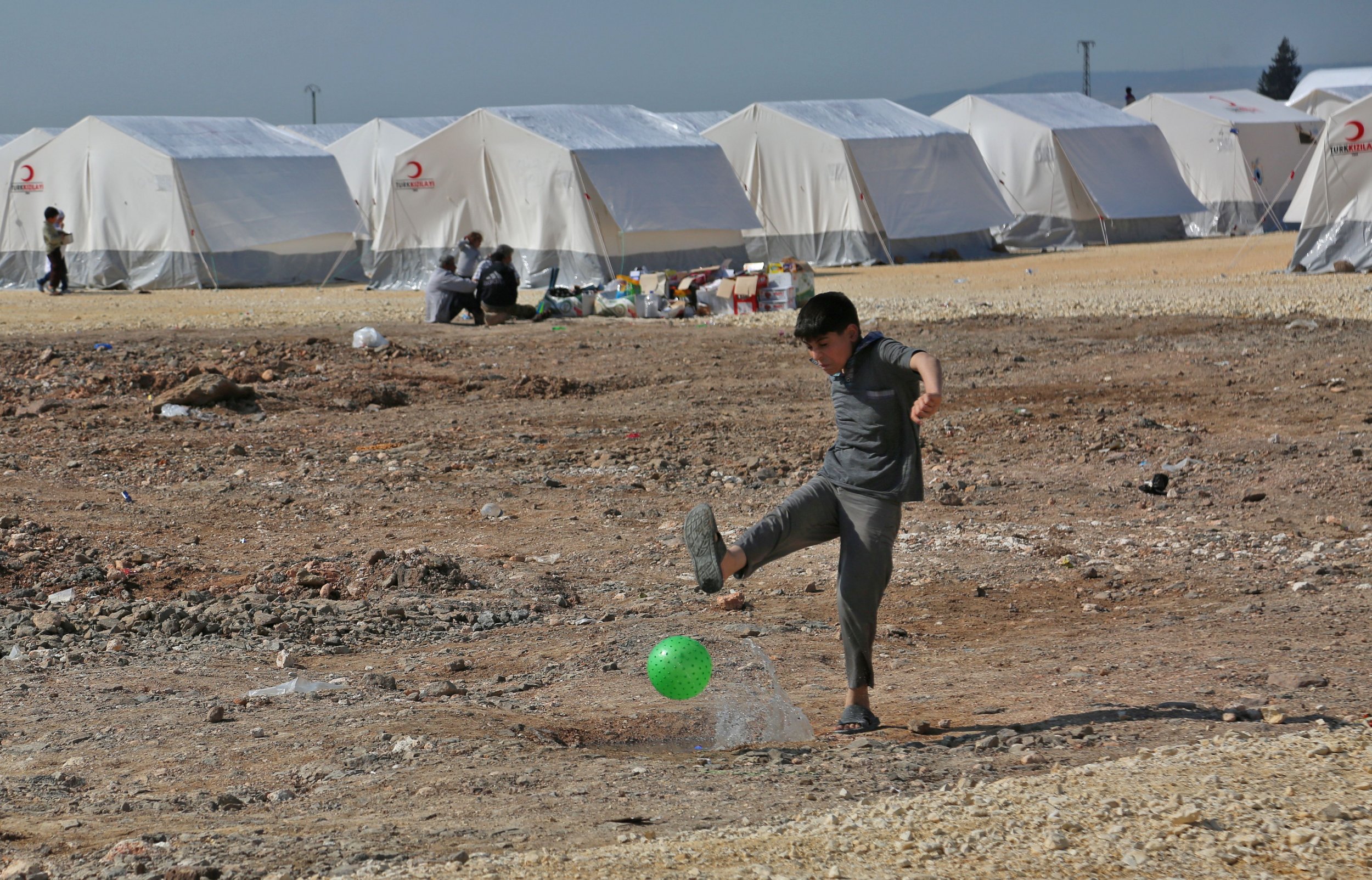 Jeffrey Lord, a political pundit who appeared regularly on CNN to defend President Donald Trump before he was fired for posting a Nazi salute on Twitter last October, has earned a fresh rebuke after comparing refugees coming into the United States to Nazis during World War II.
Related: If Trump's Travel Ban Targeted Israel, Would It Be Legal? Supreme Court Justice Asks
"We welcome anybody to come to America. There is a legal process to do it," Lord said while appearing on the conservative network Newsmax. "And in the case of the travel ban, you need to be careful taking people from countries that have terrorism problems. That just seems like safety and security 101."
He added: "If this were, say, 1938, you would want to be raising more than an eyebrow if this country was suddenly being flooded with members of the Nazi Party from Germany."
Before Lord could take his argument any further, he was interrupted by fellow guest and Democratic strategist, Joel Payne, and then host John Bachman.
"Jeffrey, I'm sorry, you do not equate people who are seeking asylum—you can't do that, that's unfair," Payne said.
"You lose the argument, Jeffrey, when you equate it to Nazis," Bachman added.
Bachman later added in a post accompanying a video of the exchange on Twitter: With all due respect to my friend @realJeffreyLord - inappropriate Nazi comparisons = time in the penalty box on our show," he wrote.
Lord, 66, was fired from CNN last October after posting the words "Sieg Heil!" during a Twitter exchange with the president of liberal watchdog group Media Matters for America, Angelo Carusone, over calls for sponsors to boycott the Fox News show of conservative host Sean Hannity.
Rather than Nazis, a more common comparison with modern-day refugees, particularly those fleeing the civil war in Syria, has been made with Jews fleeing Nazi persecution in Germany during the 1930s. In the buildup to World War II, polls showed Americans largely opposed to welcoming Jewish refugees.
As of early April, the U.S. had taken only 11 refugees from Syria.