Jeffrey Tambor, Accepting Emmy, Urges TV Industry to 'Give Transgender Talent a Chance'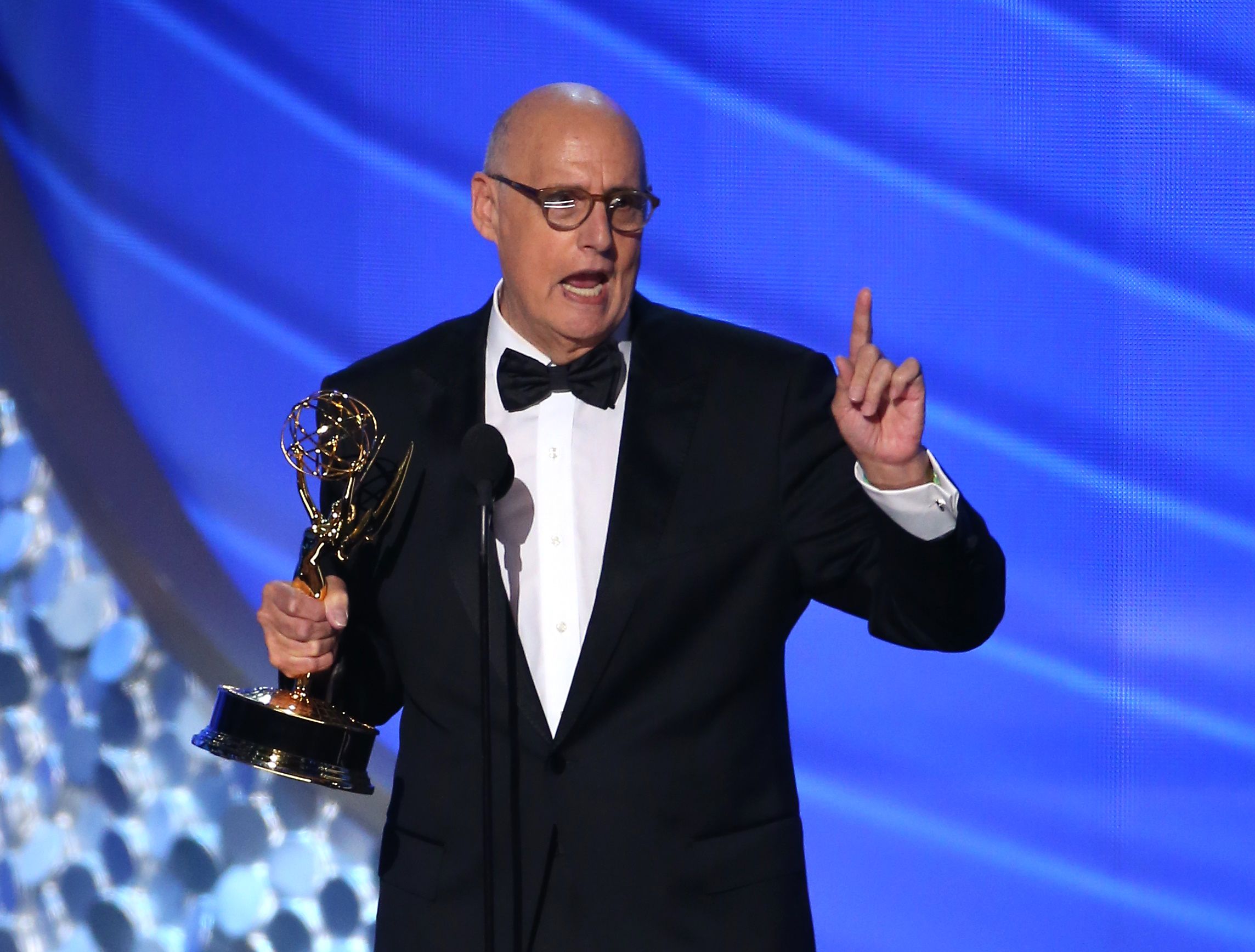 Actor Jeffrey Tambor urged Hollywood to "give transgender talent a chance" in a stirring Emmy acceptance speech for his performance in Transparent.
Tambor, who plays a transgender woman on the Amazon series, suggested that cisgender actors shouldn't be the ones who tell trans stories. "I would not be unhappy were I the last cisgender male to play a transgender woman on television," Tambor said to cheers.
Earlier in the month, Mark Ruffalo received criticism for casting actor Matt Bomer to portray a trans sex worker in his film Anything.
It was a night of strong shows of support for the trans community—and big wins for Transparent—at the 2016 Emmy Awards. Accepting her award for directing for a comedy series, Transparent director Jill Soloway described the show as "a revolution" and called for an end to violence against transgender women. She closed the impassioned speech by declaring: "Topple the patriarchy!"
Later in the evening, Orange Is the New Black actress Laverne Cox echoed Tambor's statement. "I would not be here tonight if someone hadn't given me a chance," she said while presenting an award.
For the full list of Emmy winners, click here.