In today's political atmosphere, celebrities are regularly speaking out about the White House and especially President Donald Trump. Westworld star Jeffrey Wright is just one of many who tweets about the Trump administration, but he's always been interested in politics. He has strong opinions about the worlds of acting and government colliding.
"People are ignorant as f*** about what it means to be an actor, for the most part. I'm not talking about a celebrity. For me, an actor is a person who makes characters like a cobbler makes shoes. All these other trappings, and all this other bullshit that people are fascinated by, I could give a f*** about," he told Newsweek Wednesday while promoting his Netflix movie Hold the Dark with Alexander Skarsgard and Riley Keough.
"All the trappings of fame, I never thought about that," he said.
Just as he didn't enter Hollywood for the fame, Wright says he didn't care about the payout either. "When I started off as an actor, the last thing I wanted to do in the world was make money," Wright, 52, said. "I was under the impression, when I started off as an actor, that the more money I made the more it would diminish from my creativity and my capacity to be an artist."
One of his first major roles was in 2003's Angels in America. "There has been no more overtly political piece of dramatic writing in the last 25 years," he said. "So that's just what I'm drawn to, opportunities where I can marry my creative interests with my political interests."
Of course, Wright added, his priorities and views on money changed once he became a father. He later went on to star in blockbusters like The Hunger Games and Boardwalk Empire, as well as Westworld.
Part of the reason he is passionate about politics is his upbringing. Wright was born in 1965 in Washington, D.C., during the civil rights movement. Everywhere he went, there were politics, whether it was at home with his mother, around the block with his godmother, or on the bus, where he would pass the Washington Monument every morning.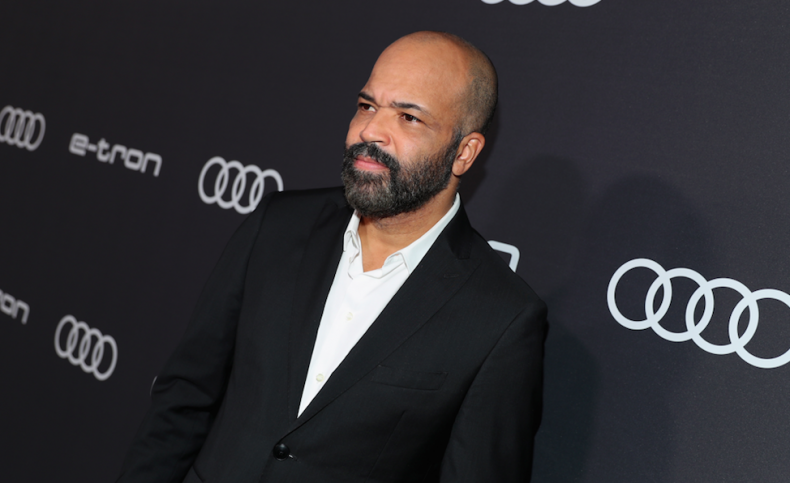 "Some of my earliest heroes were congresswomen like Shirley Chisholm and Barbara Jordan," he said. "[They] were as badass to me as Larry Brown and Sonny Jurgensen, who were my favorite players in the NFL." Chisholm was the first black woman elected to Congress, and Jordan was the first black woman elected to the Texas Senate and the first Southern black woman elected to the U.S. House of Representatives.
"It's just in my DNA," Wright said. "I was a political science major in college because that's where my head was."
Assumptions based on lack of information, Wright said, have led to today's political atmosphere. "What's really kind of perverse lately is that we've been unleashed to draw assumptions about one another based on our fantasy about the worst of the other, which is exactly what racists do," he said. "Something that they're unfamiliar with, they impose their fear upon them. All of the horrors of that other emerge out of that fear."
He added, "It's a weird f***ing time, and I can't wait for this season to die and the next season to be born. There's no obligation for actors to speak out, but, for me, it's what I've always done and it's what I will continue to do."
Hold the Dark will be available Friday for streaming on Netflix.
This story has been updated to identify Shirley Chisholm and Barbara Jordan as congresswomen.