Jehovah's Witnesses Tortured With Electric Shocks and Suffocation in Russia, Church Says
Members of the Jehovah's Witnesses church in Russia have been tortured using "electric shocks" and "suffocation," according to the global church headquartered in New York.
"The agents stripped the men naked, put a bag over each suspect's head, and wrapped it with tape. Agents then tied each suspect's hands behind his back, smashed his fingers, and beat him on his neck, feet and kidney area," the church said in a statement emailed to Newsweek. "The agents poured water over the men, shocked them with a stun gun in the anus area—gradually increasing the strength of the shock."
While being tortured, the members were reportedly asked to identify where Jehovah's Witnesses' meetings took place, as well as the names of leaders and other members.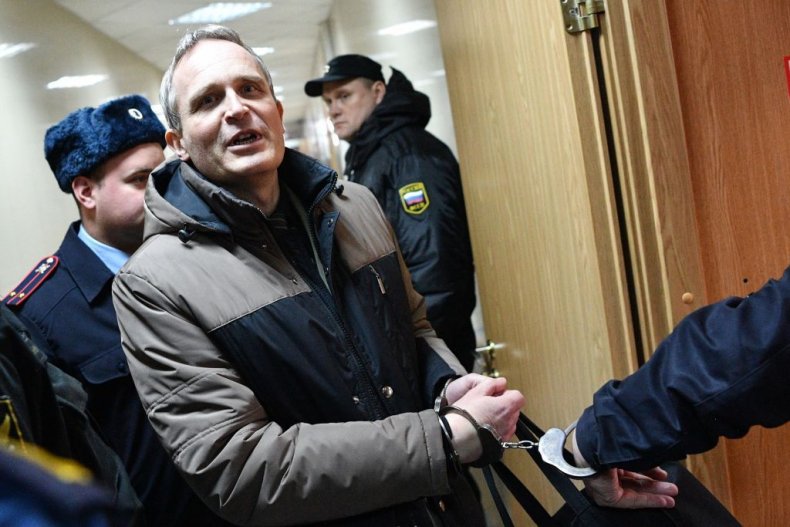 "What happened is hard to comprehend," Yaroslav Sivulskiy of the European Association of Jehovah's Witnesses said. "Clearly, even after the Russian and international communities reacted in horror to the cruel sentencing of Dennis Christensen, we now are faced with a desperate and unconscionable attempt by Russian law enforcement to manufacture evidence of alleged criminal activities of Jehovah's Witnesses."
The torture reportedly took place on February 15, nine days after Danish citizen and church member Dennis Christensen was sentenced by a Russian court to six years in prison on an extremism charge. Russia has classified Jehovah's Witnesses as "extremists" following a 2017 Supreme Court ruling. The designation is the same as for members of the Islamic State militant group (ISIS).
Oleg Menshikh, a spokesman for the Khanty-Mansi region where the torture allegedly took place, dismissed the reports as inaccurate.
"Nobody tortured them. There was no physical or psychological pressure on them," he said, according to Radio Free Europe.
A spokesperson for the Jehovah's Witnesses previously confirmed to Newsweek that at least 121 members face criminal charges in Russia. Of those, 23 remain in pre-trial detention and 27 are under house arrest. Some of those charged are elderly as well. The church has about 175,000 members in the country.
Chairman of Russia's Supreme Court Vyacheslav Lebedev told reporters earlier this month that those who face charges have broken the law, arguing that they are not being persecuted for their faith.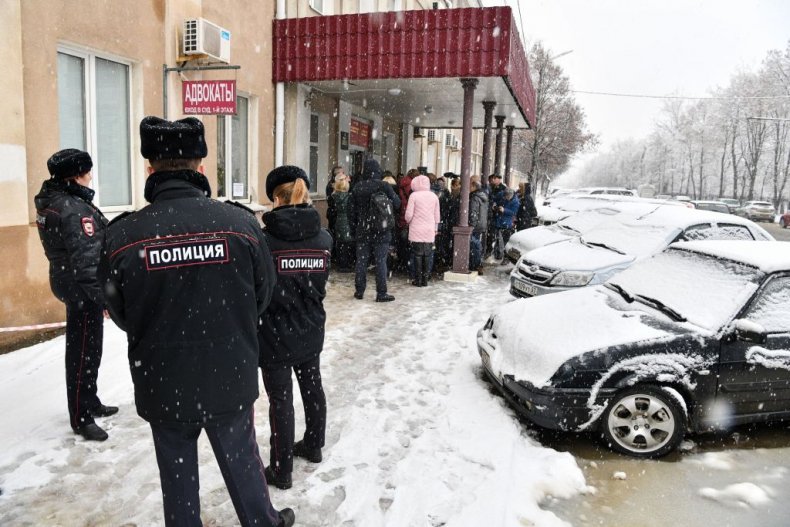 "This is portrayed like people being persecuted over their religious practices, in their view," he said, Russia's Tass news agency reported. "However, this judgment, which was also pronounced by the Supreme Court, is not linked to religious practice. What we're talking about here is the law and the rules being broken."
But activists and rights organizations disagree.
"It's shocking that in post-Soviet Russia authorities are putting people through the ordeal of a criminal investigation and prison for nothing more than peacefully practicing their faith," Rachel Denber, deputy Europe and Central Asia director at Human Rights Watch, said earlier this month.
Even Russian President Vladimir Putin has questioned why his country has moved to persecute the group. "Jehovah's Witnesses are Christians too. I don't quite understand why they are persecuted," Putin said in December. "So this should be looked into. This must be done."