Jehovah's Witnesses Ban: Russian Catholics Condemn Outlawing of Christian Group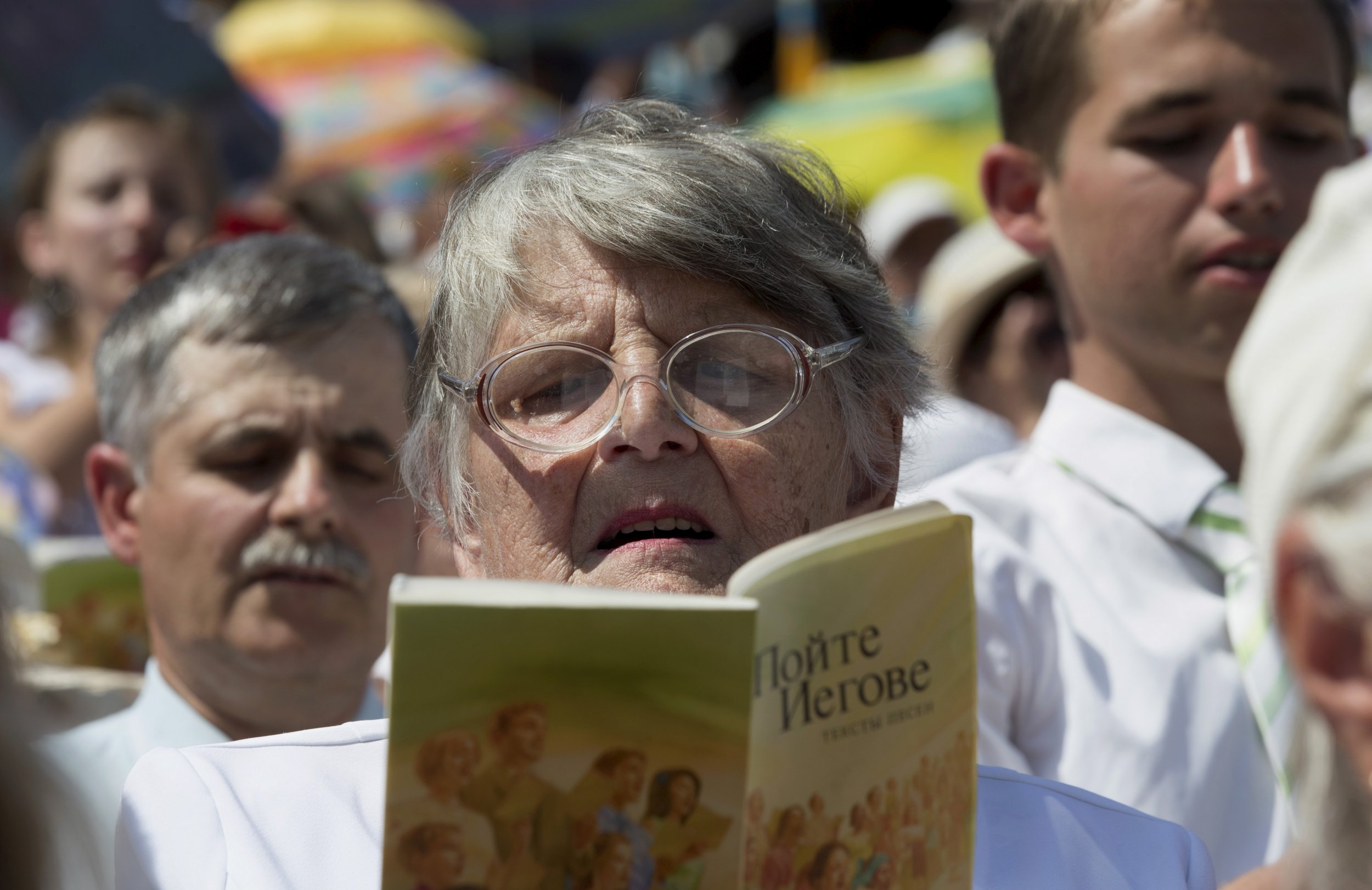 Russia's Catholic Church has condemned the country's decision to ban the activities of Jehovah's Witnesses, claiming the move represents a threat to all religious freedom. Russia's Supreme Court last month upheld a justice ministry decision that outlawed Jehovah's Witnesses under the allegation that the Christian denomination violated an anti-extremism law.
Related: It's not just Jehovah's Witnesses: Before ban, Russia among biggest abusers of religious freedom
The ruling, which the group has said it will appeal, liquidates all 395 of its local chapters across the country, affecting its 175,000 followers there. Although the Catholic Church in Russia does not have any relationship with Jehovah's Witnesses, it believes the Russian government's move should be a concern to all religious groups and citizens in the country.
"Churches like ours don't recognize the Jehovah's Witnesses as Christian and don't engage in dialogue with them, but we must distinguish theological issues from legal rights," Igor Kovalevsky, secretary-general of the Russian bishops' conference, told the Catholic News Service Friday.
"The situation in Russia is complex and difficult now. There are very strong misgivings among Catholics that we, too, may be facing—if not persecution, then at least new acts of discrimination and limits on our freedom of belief."
In addition to the anti-extremism law, passed in 2002 following Russia's second war in Chechnya and the 9/11 attacks in the United States, Russia in 1997 passed a law on freedom of religion that recognized the "special contribution" made by Russian Orthodox Christianity. Since that time, the percentage of the population identifying as Orthodox has skyrocketed to over 70 percent from around 20 percent.
In its annual report last week, the U.S. Commission on International Religious Freedom designated Russia as a "country of particular concern," its highest tier of religious freedom violators, for the first time.
Commission Chairman Thomas J. Reese has said that the decision to ban Jehovah's Witnesses could be attributed to the "paranoia" of Vladimir Putin's government, which led it to crack down on anything it cannot control. Jehovah's Witnesses do not participate politically and reject military service.
Although Kovalevsky said there has been no specific threat to the Catholic Church in the country, he expressed concern that the ruling on Jehovah's Witnesses could open the way for further curtailing of religious freedom.
"The government needs to reassure citizens freedom of conscience will be upheld," he said. "The Jehovah's Witnesses have the same right to defend dignity and faith and other citizens. Although upholding human rights isn't our main task, the Catholic Church defends everyone's right to freedom of conscience."