Jehovah's Witnesses Must Now Ask Your Permission Before Taking Down Personal Information, EU Court Rules
Jehovah's Witnesses must obtain consent before recording personal details during their signature doorstep visits, according to a new ruling by the European Union's supreme court.
The Court of the Justice of the European Union ruled Tuesday that the Jehovah's Witnesses' note-taking practices must comply with the EU's data privacy laws, which require an individual's permission to gather personal information. Following a 2013 Finnish lawsuit against the faith community's organized data collection activities, the Luxembourg-based judiciary concluded that Jehovah's Witnesses should not be granted any religious exemption.
"The Court concludes that EU law on the protection of personal data supports a finding that a religious community is a controller, jointly with its members who engage in preaching, of the processing of personal data carried out by the latter in the context of door-to-door preaching organised, coordinated and encouraged by that community, without it being necessary that the community has access to those data, or to establish that that community has given its members written guidelines or instructions in relation to the data processing," a press release accompanying the ruling read.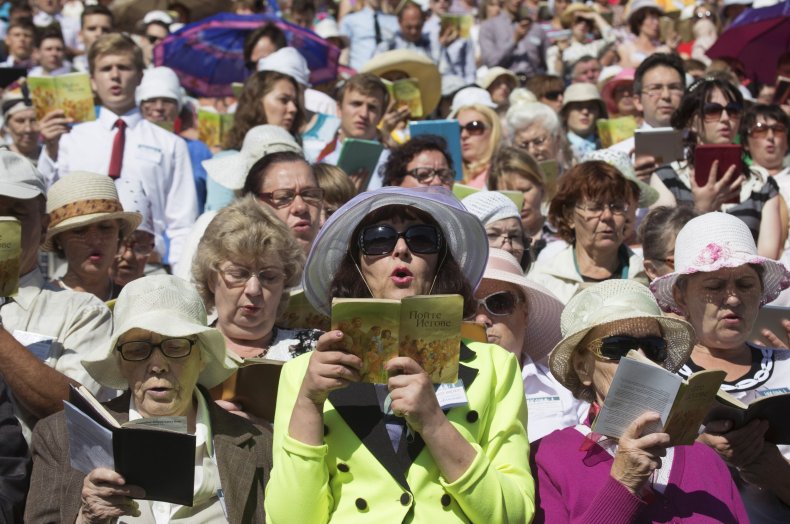 Jehovah's Witnesses are a Christian denomination founded in Pittsburgh in the 1870s and now boasts up to 8 million followers around the world. The group's tenets significantly differ from other mainstream sects of Christianity and forbid participating in military service, giving blood and celebrating holidays, including religious feasts and birthdays.
Their practice of preaching on the field has raised concerns among some governments, including Finland. EU Justice Court documents show that, in September 2013, a supervisor at the Finnish Data Protection Board Supervisor "adopted a decision prohibiting the Jehovah's Witnesses Community from collecting or processing personal data in the course of door-to-door preaching carried out by its members unless the legal requirements for processing such data."
Related: Russia Says U.S. Has 'no Moral Right' to Demand Jehovah's Witnesses Release
The Finnish board found that the "data collected may consist, among other things, of the name and addresses of persons contacted, together with information concerning their religious beliefs and their family circumstances." Tuesday's press release further stated that the "Jehovah's Witnesses Community and its congregations organise and coordinate the door-to-door preaching by their members, in particular by creating maps from which areas are allocated between the members who engage in preaching and by keeping records about preachers and the number of the Community's publications distributed by them."
As a result, the EU court found that "the concept of a 'filing system' covers a set of personal data collected in the course of door-to-door preaching, consisting of the names and addresses and other information concerning the persons contacted, if those data are structured according to specific criteria which, in practice, enable them to be easily retrieved for subsequent use. In order for such a set of data to fall within that concept, it is not necessary that they include data sheets, specific lists or other search methods."
"The processing of personal data carried out in connection with door-to-door preaching must therefore comply with the rules of EU law on the protection of personal data," the press release added.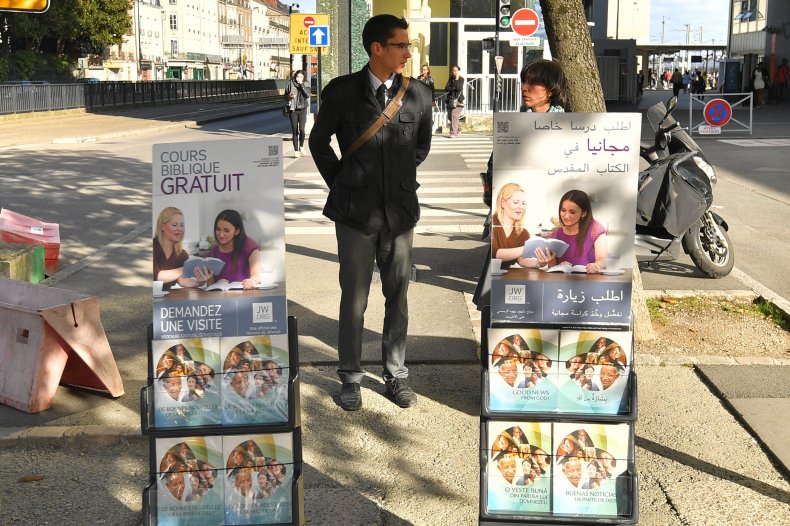 The Jehovah's Witnesses have run into trouble elsewhere, too. Russia has arrested a number of the group's followers in the country after declaring the religious community to be an "extremist organization" in 2017 and utilizing other methods to crack down on their activities.
Like Russia, South Korea has mandatory military service and has so far denied offering Jehovah's Witnesses a pass. Seoul's constitutional court ruled last week that such a strict stance was unconstitutional and that the government must present an alternative option, but the group's representatives told Newsweek that over 2,000 of its followers remained imprisoned in South Korea for refusing military service.