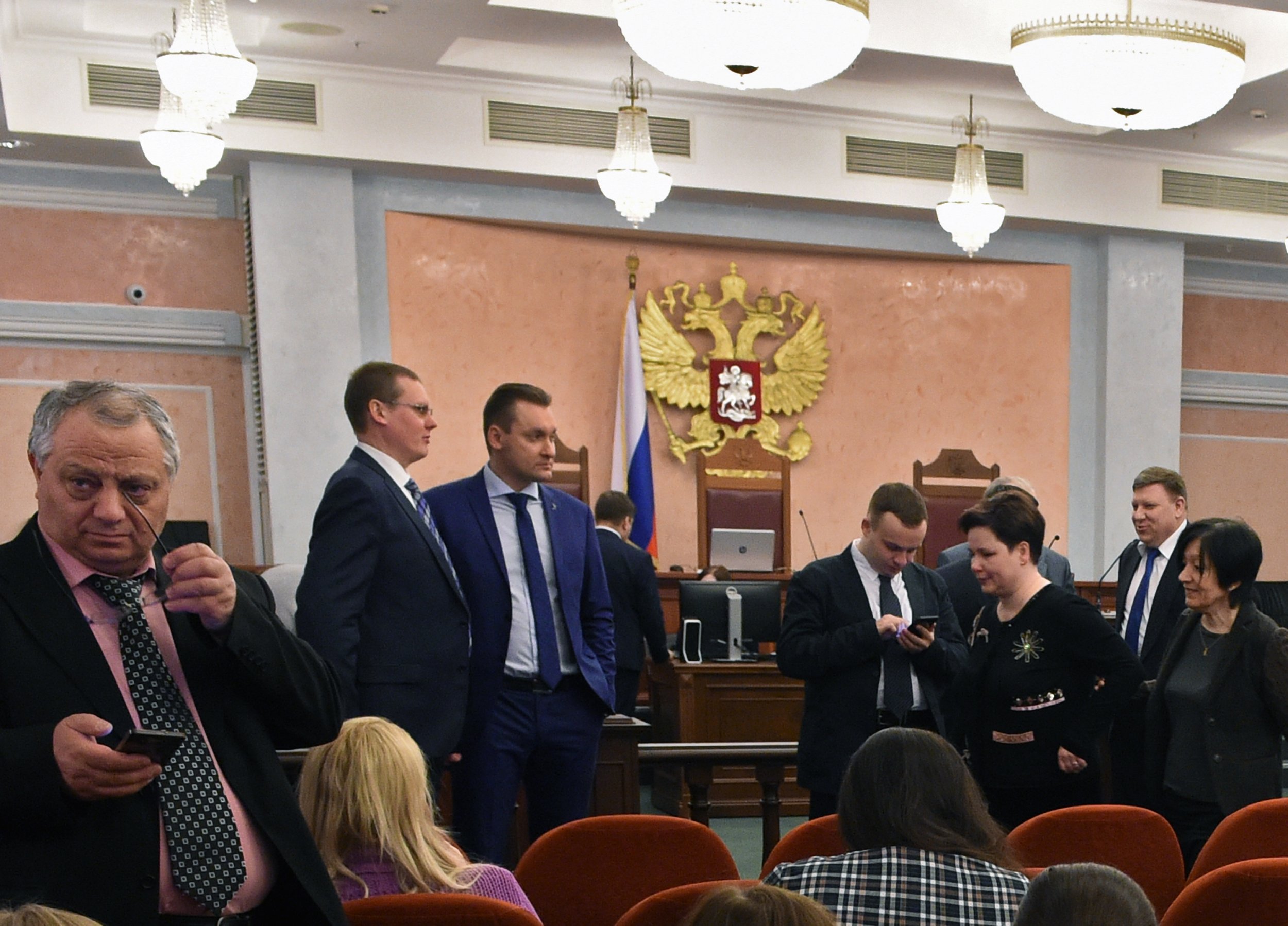 Russian authorities detained and charged five Jehovah's Witnesses for extremism and weapons possession in the Kirov region, officials announced on Wednesday.
The authorities say that they found two grenades and a landmine when searching the members' homes. The arrests came amid what human rights have described as a disturbing crackdown on the religious group.
"We were shocked. It is both funny and strange. Why mines?" Yaroslav Sivulskiy, a member of the European Association of Jehovah's Christian Witnesses said, according to Agence France-Presse, adding that one of the five people arrested was a Polish citizen living in Russia.
Authorities say that they found a "large quantity of extremist literature" and accused the group of obtaining $7,500 to fund their events.
"They had been conducting meetings and called on others to join their organization," Yevgenia Vorozhtsova, a spokeswoman for regional investigators told AFP.
The denomination, which has around 175,000 members and 395 local chapters in Russia, was added to a list of extremist organizations and banned in 2017. Russia's Supreme Court upheld the ban on Jehovah's Witnesses after the group made an appeal.
Russia's Justice Ministry argued that the denomination's distribution of pamphlets provoked hatred of other groups, but many believe that the Russian Orthodox Church's view of Jehovah's Witnesses as a dangerous sect may have had some influence on the ruling.
Authorities reportedly carried out raids and questioned several Jehovah's Witnesses, including at least one child, from April to June of this year in at least 11 regions in Russia, according to a report from Human Rights Watch.
"This ban has already resulted in cases of criminal prosecutions against Jehovah's Witnesses, as well as police raids on their prayer halls, arson attacks and other forms of harassment. Jehovah's Witnesses, like all other religious groups, must be able to peacefully enjoy freedom of assembly without interference, as guaranteed by the Constitution of the Russian Federation, as well as by Russia's international commitments and international human rights standards," Maja Kocijancic, the spokeswoman for High Representative of the EU for Foreign Affairs and Security Policy Federica Mogherini, said in a statement, according to Radio Free Europe/Radio Liberty.
Amid the ongoing crackdown, several members of the denomination are looking for new places to live. One of those places is Finland, where more than 100 Jehovah's Witnesses applied for asylum in 2017 and 2018.
"Each of these cases is dealt with on an individual basis. Persecution of these groups has not been systematic across Russia, and the approach of the ministry has taken this into account," Finnish immigration officials told The Independent.