Jehovah's Witnesses in Russia Have Ban Appeal Date Set But Have Little Hope of Success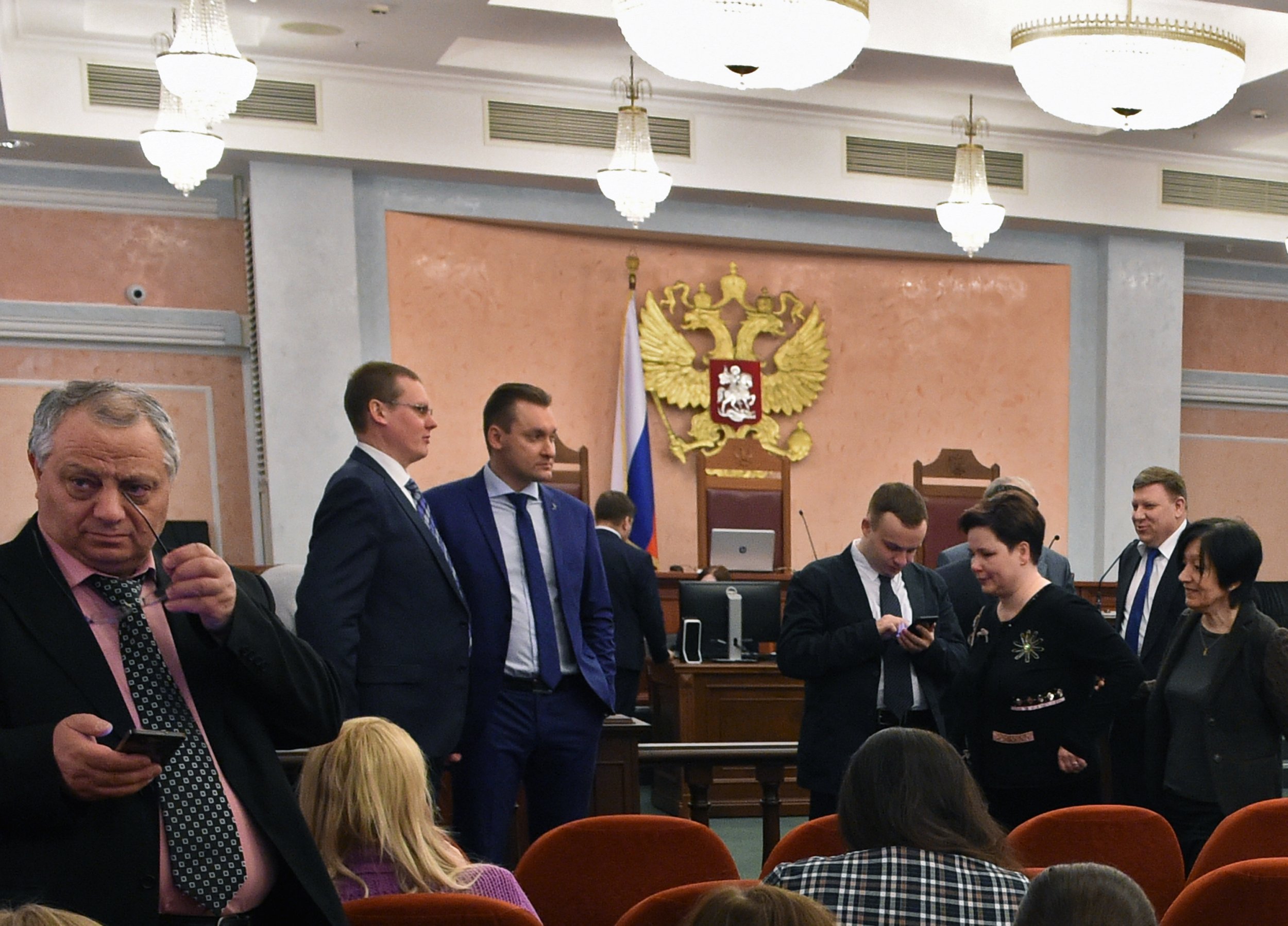 An appeal against a ban of Jehovah's Witnesses in Russia has been set by the country's Supreme Court for July 17. The liquidation of the Christian denomination's 395 local religious chapters in the country was put in place by Russia's justice ministry in March and upheld by the country's Supreme Court on April 20. After receiving the court's written decision, the group launched an appeal a month later.
Related: Jehovah's Witnesses in Russia: Danish Citizen Faces Up to 10 Years in Prison After Bible Reading
The Supreme Court accepted the justice ministry's verdict that Jehovah's Witnesses violated Russia's anti-extremism law, putting it into the same category as organizations like the Islamic State group (ISIS). Among the arguments used in the court hearing were that Jehovah's Witnesses' belief in refusing blood transfusions made it extremist. That stance has been credited with encouraging doctors to develop less risky alternatives to using blood.
The group has alleged that it was prohibited from mounting a real defense in the Supreme Court case. Notably, it criticized the judge for refusing to hear evidence concerning bans of its local religious chapters.
"The basis for the liquidation of our organization's center was totally based on the ban of local religious organizations," Yaroslav Sivulskiy, a spokesman for Jehovah's Witnesses in Russia, told Newsweek recently. "All cases were fabricated and on that fabricated evidence now you want to ban the whole religion in Russia? How is it not connected to the case?"
A big part of the appeal will rest on trying to get that evidence heard, Sivulskiy added.
Yet the group, which has operated in the country since 1991 and counts 175,000 members among its ranks, has said it does not hold out much hope that the decision will be overturned.
"Very, very little [hope]," Sivulskiy said. "Usually the court decision is upheld in most cases. There's little hope. We have some hope of course. It's clear that there is no case from the ministry of justice's side. But from our side, it is well based on law, with solid arguments."
The ban, Sivulskiy suggested, was not based on the interpretation of the court, but on a decision that goes right to the top of Russia's government and President Vladimir Putin.
"It's not this court, it's not about justice, it's not about a fair court hearing because even everyone who observed it said we won already, but even so we lost," he said. "We have no big hope for the next level, only if some political wind will change somehow."
Speaking after the Supreme Court decision, the chair of the United States Commission on International Religious Freedom (USCIRF), Thomas J. Reese, told Newsweek that it represented the "paranoia" in the Russian government.
Since the decision, Jehovah's Witnesses have reported being harassed by police, while a Danish citizen was arrested after taking part in a private worship service and faces up to 10 years in prison.