Jehovah's Witnesses in Russia Receive Parenting Awards From Putin, Sparking Hope on Ban Appeal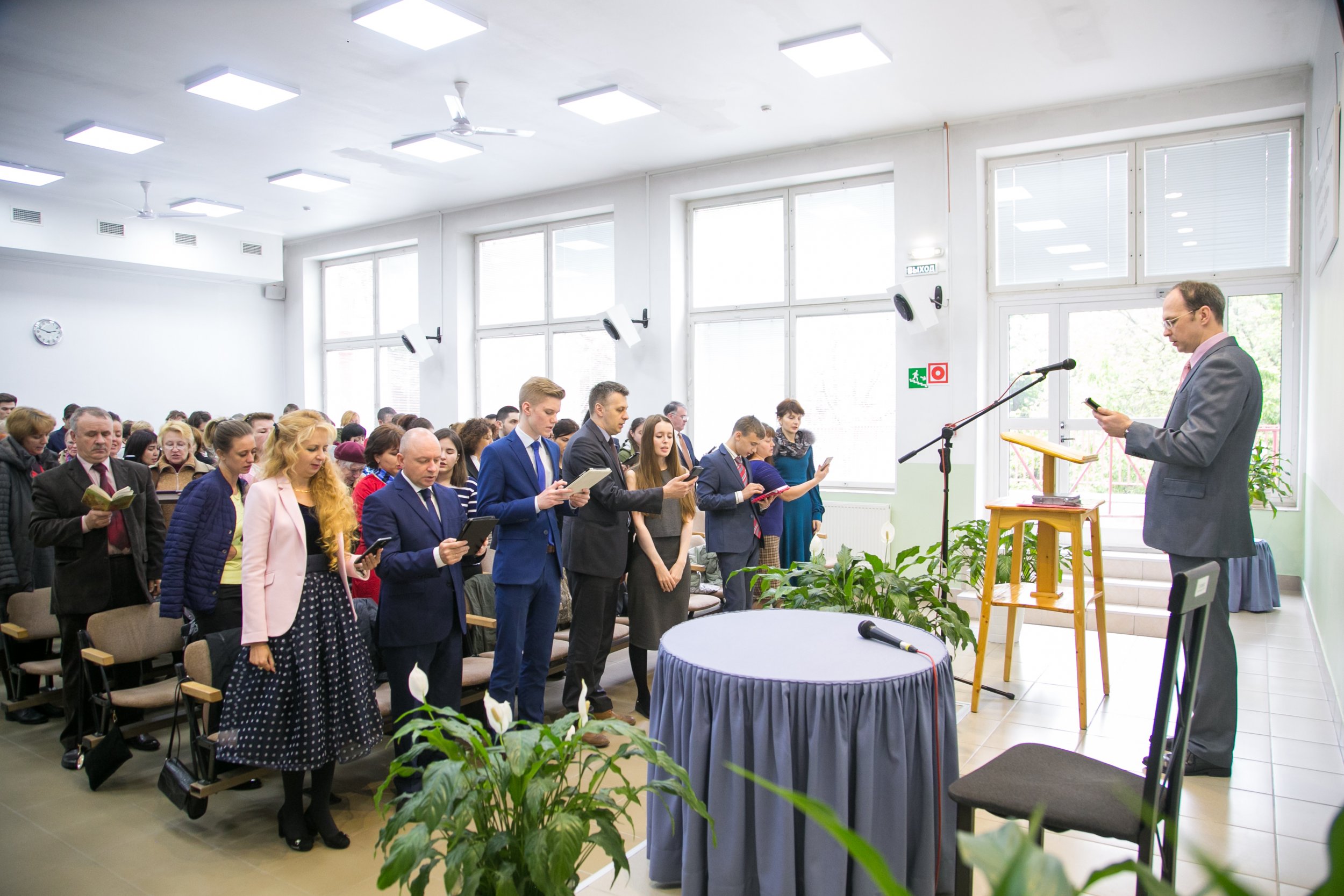 Just six weeks after Russia's Supreme Court banned the practicing of their religion, two Jehovah's Witnesses were given a parenting award by Russian President Vladimir Putin. The surprising move has fueled hope that the court could overturn the ruling that the Christian denomination constituted an "extremist" group when an appeal verdict is announced Saturday.
"We view this award as an acknowledgment that the free Bible education provided by Jehovah's Witnesses helps parents and their children to be productive citizens not only in Russia but all over the world," David A. Semonian, a spokesman for Jehovah's Witnesses at their world headquarters in New York, said in a statement last week. "We hope that this award presented by President Putin is considered on July 17, 2017, when the Russian Supreme Court reviews the decision to liquidate the Administrative Center of Jehovah's Witnesses in Russia."
Valeriy and Tatiana Novik, from Karelia in the northwest of Russia, were given the Order of "Parental Glory," bestowed annually to parents who are deemed to have raised seven or more children with "due care for their health, education and physical, spiritual and moral development." The Noviks, who have eight children, were one of eight couples bestowed the award in a ceremony on May 31.
"Families like yours, large and full of generous parental love, embody centuries-old traditions of empathy and kindness, show through their example that no obstacles stand before the desire to act constructively and do good, and offer beacons for those reflecting on their own choice of future road," Putin said at the ceremony.
It was on April 20 that Russia's Supreme Court banned Jehovah's Witnesses under the country's anti-extremism law, liquidating all 395 of its local religious chapters and preventing its 175,000 members from attending worship meetings. In the time since, Jehovah's Witnesses have faced harassment from police and violent attacks from the public.
Just prior to the parenting award being handed out, a Danish Jehovah's Witness was arrested in the Russian city Oryol for attending a private meeting of the group. He is now facing up to 10 years in prison.
The decision to ban Jehovah's Witnesses, according to the group's Russian spokesman, Yaroslav Sivulskiy, did not come down to the evidence heard or the will of the court, but to politics.
"It's not this court, it's not about justice, it's not about a fair court hearing because even everyone who observed it said we won already, but even so we lost," Sivulskiy told Newsweek last month. "We have no big hope for the next level, only if some political wind will change somehow."
The religion of the Noviks was not brought up in the Kremlin's reporting of the award—nor, the parents said, was it broached in their discussion with Putin.
"There wasn't much time," Valeriy Novik, a mechanic, told Radio Liberty's Russian service this week. "You couldn't say everything. And I wanted to treat the head of state respectfully. A leader is a leader and we have to respect that. You don't express your problems, your complaints to him."