Jehovah's Witnesses Banned by Russia's Supreme Court After 'Extremist' Tag Is Upheld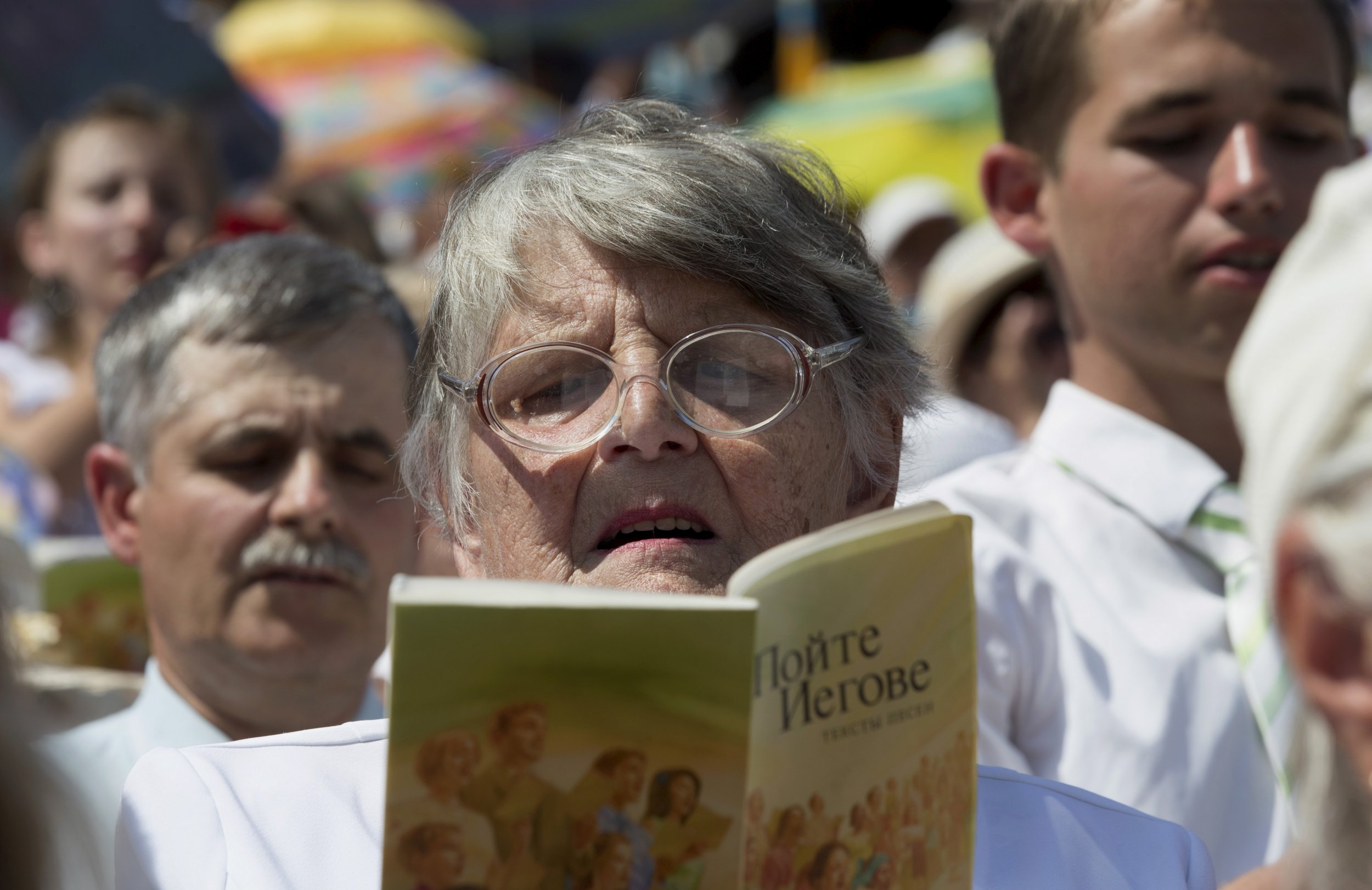 Russia's Supreme Court has declared Jehovah's Witnesses an extremist organization, ordering its assets liquidated and banning all activities in the country, Russian state media reported Thursday. The ban will not come into force until after the group's appeal is heard. The ruling upholds a claim made by Russia's Ministry of Justice.
Related: Russia: Jehovah's Witnesses break law by refusing blood transfusions
Responding to the ruling, Yaroslav Sivulskiy, a spokesman for Jehovah's Witnesses in Russia, confirmed that the Jehovah's Witnesses will be appealing the ruling.
"We are greatly disappointed by this development and deeply concerned about how this will affect our religious activity," he said. "We will appeal this decision, and we hope that our legal rights and protections as a peaceful religious group will be fully restored as soon as possible."
The justice ministry last month suspended the Jehovah's Witnesses headquarters in St. Petersburg, alleging that its activities "violate Russia's law on combating extremism." That claim has been consistently denied by the Russian branch of the U.S.-based organization.
Jehovah's Witnesses did not offer an immediate reaction to the ruling, but in a statement following the original declaration it said "extremism is profoundly alien to the Bible-based beliefs and morality" of members of the faith.
The group, which has 395 branches encompassing 175,000 members in the country, also warned of the damaging impact in the country for religious liberty.
"Millions of believers around the world consider the action of the Ministry of a big mistake," the group said. "If the claim is satisfied, it would entail catastrophic consequences for the freedom of religion in Russia."
The Supreme Court ruling, which followed six days of hearings, marks the first time Russia has banned an organized religious organization, according to the United States Commission on International Religious Freedom (USCIRF).
In a press release, the commission said the move illustrated the Kremlin's fear of any independent religion in a country where 72 percent of the population is thought to identify with Russian Orthodox Christianity.
"The treatment of the Jehovah's Witnesses reflects the Russian government's tendency to view all independent religious activity as a threat to its control and the country's political stability," Thomas J. Reese, S.J., chairman of the USCIRF, said. "USCIRF calls on the Russian government to stop its harassment of this peaceful religious group."
Russia passed its law on extremism in the wake of the 9/11 terrorist attacks in the United States and Russia's second war in Chechnya in 1999 and 2000.
This story has been updated to include a response from Jehovah's Witnesses in Russia.