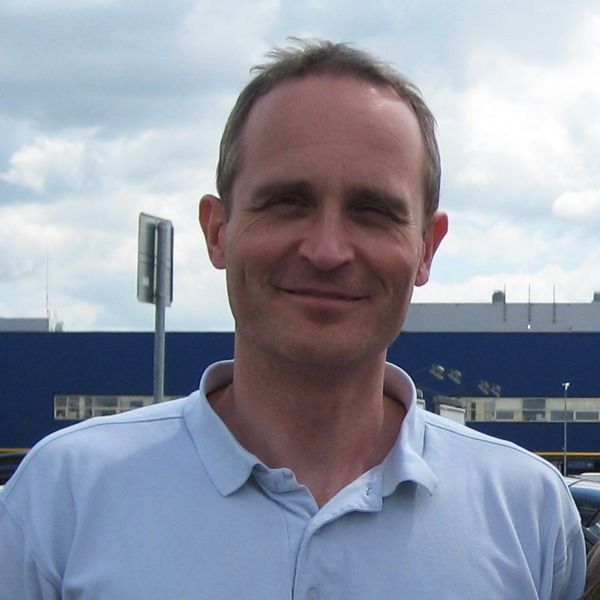 A Danish citizen in Russia has been arrested and faces up to 10 years in prison after attending a private meeting of Jehovah's Witnesses last week. The detention of Dennis Christensen is the first since Russia's Supreme Court upheld a ban on Jehovah's Witnesses nationwide. It is also believed to be the first time that an individual has been arrested for practicing religion since the Soviet era.
Related: Jehovah's Witnesses in Russia have houses burned down, worship halls liquidated while preparing ban appeal
Christensen, according to a Jehovah's Witnesses spokesman in Russia, was attending a Bible reading Thursday at a private home in the southeastern city of Oryol when 15 armed Federal Security Service (FSB) officers initiated a raid.
After seizing electronic devices and identification cards, they took the men to the local FSB building. While the others were released the next morning, Christensen was detained and put before a court, where he was accused of extremist activity.
The Jehovah's Witnesses, said to have 175,000 members in Russia, were banned last month under the country's anti-extremism law, and all 395 local religious organizations were ordered liquidated. The ruling, however, related only to the group's local religious chapters. The FSB claims that Christensen, who is married to a Russian citizen and has lived in Oryol for 10 years, was involved in organizing and management of the local religious organization, an idea the group strongly disputes.
"That's not true," Yaroslav Sivulskiy, a Jehovah's Witnesses spokesman in Russia, told Newsweek Tuesday. "He was never a member of the local religious organization legal entity; he is just one of our believers in Oryol. Nothing special."
The Sovietsky District Court ordered Christensen to be held in pretrial detention for two months. An appeal was lodged to a higher court Monday, Sivulskiy said, and the Danish Embassy in Moscow is sending a representative to investigate the matter.
If convicted of being a member of an extremist organization, Christensen could face between six and 10 years in prison. Already, his arrest has furthered fears that the Supreme Court ruling will enable persecution of any Jehovah's Witness practicing his or her faith.
"They arrested him merely for reading the Bible," Sivulskiy said. "They are going after the people, not only after the legal entity. They can now accuse anybody on this basis. If they copy this incident in other places, there is no safe place anymore. They can come to your home and whatever."
A new report from Jehovah's Witnesses lists more than 50 incidents of abuse or aggression since the Supreme Court decision. Those include raids on worship services, harassment of children at school and individuals being dismissed from their jobs. There have also been multiple reports of vandalism and arson attacks against the homes and places of worship of Jehovah's Witnesses.
Sivulskiy added that neighbors of Jehovah's Witnesses were contacting authorities to report meetings. "Russia is known for that," he said.
An appeal against the Supreme Court's decision was lodged earlier this month, with a response expected sometime during the summer. In the meantime, the Jehovah's Witnesses, which are headquartered in the United States, have written a letter to the Council of Europe's decision-making body, the Committee of Ministers. It details a judgment from the European Court of Human Rights in 2010 that a decision banning and liquidating Jehovah's Witnesses in Moscow in 2004 had no legal merit. The letter also calls for the beginning of infringement proceedings against Russia.
"We will use all possibilities to push Russia to follow their obligations before the international community," Sivulskiy said. "They have to ask Russia just to follow the European Court decision. It's their obligation, their commitment."